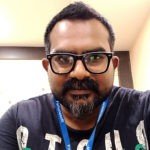 By
Jeevan Babu
May 12, 2020
12 min read
Is your payment gateway secure enough?
We are into an era where eCommerce users and transactions are on a rise. Our fast-paced lifestyle and growing demands are creating new opportunities for fraudulent activities. Therefore, as it is always said, prevention is better than cure, every online merchant should be aware of all the security protocols that are a mandate for every eCommerce website. Being an online merchant, you are responsible to provide the highest level of security for transactions to safeguard your customers against any kind of fraud.
We are into an era where eCommerce users and transactions are on a rise. Our fast-paced lifestyle and growing demands are creating new opportunities for fraudulent activities. Therefore, as it is always said, prevention is better than cure, every online merchant should be aware of all the security protocols that are a mandate for every eCommerce website. Being an online merchant, you are responsible to provide the highest level of security for transactions to safeguard your customers against any kind of fraud.
Your first priority for your e-store should be provisions for the highest level of security. This security provision should be covered with complete encryption and multiple layers of anti-fraud tools. Therefore, your payment platform should be secured and reliable enough for carrying out effective transactions and preventing fraudulent activities.
Let us walk through the protocols and security measures you should provide your customers while they transact online every time.
How can you make your online payments more secure and reliable?
Data thieves are always in search of vulnerable points where they can attack. Therefore, to ensure that your payment processing safe, the following measures should be compulsorily taken :
 SSL 
While transacting on your website, the protection of your customer's financial data is your responsibility. You can't compromise with their security. SSL encrypts the customer's credit and debit card details and other information while transiting the data between the server and the browser. SSL turns the data in an unpredictable manner and thus prevents any data skimming. 
Also, SSL certificates are important if you want to protect your online store from Google warnings. A website without an SSL certificate is considered as unencrypted and insecure by Google. SSL certificate makes your website as HTTPS and saves you from the warnings by Google. SSL makes your eCommerce website immune to phishing attacks. Phishing attacks involve the cloning of the website. But, the SSL certificate can't be cloned. 
Moreover, an SSL deployment makes your eCommerce website secure and displays a padlock in the address bar, contributing to the SEO rankings. A padlock proves that your eCommerce website is authenticated and secure and therefore, consumers feel confident enough to share their information with you. 
PCI DSS Compliance
PCI DSS or The Payment Card Industry Data Security Standard is necessary to support data protection of cardholders from credit card frauds and breaches. The following are the tangible benefits of having a PCI DSS compliant payment process :
With PCI DSS compliance, you get an adequate set of security controls to protect and resist your cardholders from any kind of data breaches.
Customers are reluctant towards businesses that have no security practices or have data breach history. Since you have implemented PCI DSS compliance, they will consider you as a company with a commitment to protect their data. This improves customer relationships.
If you are a trusted merchant who provides PCI DSS compliance, then your customer loyalty will increase which, in turn, increases profit. This is because, your loyal customers will share their experiences with others and, thus, you get an increased customer base for your online business. 
To make your business sustainable, PCI compliance is a mandate as safely storing, processing, and transmitting customers' data is your responsibility. Moreover, this is necessary because if you are involved in any case of a data breach, you are subjected to a fine and multiple penalties, and may also face lawsuits. This leads to heavy money and reputation loss. 
Tokenization
One of the most popular security methods for protecting the customer's credit card information is tokenization. Customers expect a safe and secure payment process wherever they shop. With an increase in fraud for online transactions, winning customers' trust and loyalty is a huge task.
Tokenization gives you the opportunity to build this trust by assuring them that the transactions being carried out are safe and secure and their payments aren't falling into wrong hands.
For every card swipe, a randomly generated token ID is created and is sent to the merchant by the payment processor in place of the personal account numbers of the customers. This makes it difficult for hackers to steal the financial information of the customer at any point in the transaction. Thus tokenization gives a strong demonstration of how your customers' data is secured. 
Any businesses that accept debit and credit cards for transactions need to be PCI DSS compliant. To achieve and maintain this compliance and cater to the standard regulations of the industry, tokenization plays a vital role in making this compliance easier. As mentioned earlier, PCI DSS compliance means safely monitoring and governing the customers' data. Tokenization, on the other hand, satisfies this critical requirement of PCI DSS compliance and prevents the leakage of sensitive information of the cardholders. 
Payment innovations are heavily driven by tokenization and have changed the way we buy and sell today. Right from in-app payments to eCommerce payments, and point of sale payments to payments on-the-go, tokenization has made payments secure and easy. Tokenization is compatible with other technologies like gift cards, NFC payments, ACH transfers in addition to mobile wallets and credit card plastics. Thus, tokenization holds a good record of proven customer experience, no matter whether they buy or sell. 
Mobile wallets like Apple Pay, Google Pay are on the rise. Consumers paying with these kinds of mobile wallets have stored their credit cards as tokens on their phones. Another layer of security like biometric, 2-way authentication, facial recognition, and so on are added through the smartphones they are using to these tokens making it safer to use.
In short, tokenization has provided consumers with an amazing user-experience by making eCommerce payments, whether online, through mobile or in-app, or offline, safer and easier. 
Three Domain Secure (3D Secure)
The payer authentication or popularly known as 3D secure is a security protocol that involves the issuer, the acquirer, and the domain or the payment system. 3D secure was introduced to combat credit and debit card fraudulent activities during online transactions. 
As a merchant, if you have enrolled for 3D secure on your website, it works as follows:
The customer feeds the credit card details
The payment gateway establishes contact with the directory server and the card gets authenticated about being registered.
The 3D Secure page is displayed to the customer where they need to authenticate to the issuer by entering either a password or a one-time pin.
Once you are authenticated, this result goes to the payment gateway and then the transaction details to the acquirer are submitted by the payment gateway. 
The transaction is authorized by the acquirer.
The customer can now view whether the transaction is successful or failed.
Therefore, 3D secure is useful to prevent fraud attempts as it requests to authenticate the cardholder details. Another benefit of using 3D secure is chargeback liability. Since 3D secure is an added layer of security provided by the card issuer, the liability shifts to the  acquirer in case of any fraudulent transaction. In other words, retailers are protected against false chargebacks due to the transfer of liability. 
Point-to-point encryption(P2PE)
A merchant is vulnerable to fraud once after the customer swipes, dips or taps the cards. P2PE is used to protect such digital communication from hackers so that they fail to intercept any transaction data while it is passing from the merchant to the payment processor. 
A P2PE solution includes:
Hardware- Where it indicates the hardware used to accept the payment and capture the card information. 
Software- This basically comprises the application, encryption, and decryption of the data, managing the keys, configuration, software design, architecture, and other components.
People- Yes! P2PE solution comprises people because protecting customers from data breaches is the most vital thing that needs utmost attention. Through P2PE, people can be protected from the potential risk of data breaches through solutions like protecting third-party payment processors, payment gateway providers, acquirers or any other party that creates solutions to reduce data breach risks. 
As a merchant, if you choose a payment gateway that offers P2PE, you can ensure the safety of your cardholder's data, brand reputation, unnecessary fines of compliance failures, protection from loss of revenue due to fraud, and prevention from data breaching.
Wrapping it up!
The vulnerabilities a merchant might face are on the rise. Modern businesses require modern and sophisticated payment solutions. To deal with this situation, make sure that your payment gateways and systems comply with the highest security standards. As a merchant, to make your business sustainable, you can't damage your online business reputation. Therefore, optimizing payment process is essential otherwise, this will cost you a heavy loss in the revenue, that in turn, will affect the brand image. 
If you are developing an eCommerce website, fraud prevention of customer's cards requires the above-mentioned protocols and practices on your website. Another option is to find a stringent security bearer payment gateway for your e-store. If you are finding it difficult, we are just a call away. You can also consult a leading eCommerce development company that would further guide you to secure your online payment processes. 
Author Bio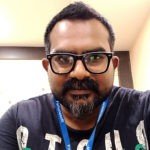 Jeevan Babu is a technology enthusiast and strong believer in agile product development. He is a Senior Project Manager at Fortunesoft IT Innovations a leading custom software development company. A Computer Engineer by education and a technology adherent by passion. His interest in computers & the internet has made him a self-proclaimed geek.