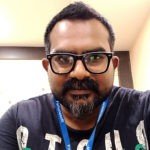 By
Jeevan Babu
January 9, 2020
18 min read
How can I build an abandoned cart Email sequence for my e-Commerce store?
Coming straight to the point, you have invested a lot in Facebook Ads or Google Adwords but still deprived of the revenue? If this is your problem, then there is a possibility that you have a leaky bucket. In spite of your plan, methodologies, strategies poured fully in the bucket, it is failing to retain and therefore leaking somewhere.
This leak is mainly in your sales and marketing funnel where the shoppers fill their carts and abandon them during checkout and walk away.
Isn't this frustrating?
You had put all your hard-earned money to attract customers to your store and all you get is a betrayal from these prospects that had serious purchasing intent.
The average documented shopping cart abandonment rate is 69.57% increasing our concerns more every day.
The average documented shopping cart abandonment rate is 69.57% increasing our concerns more every day.
To combat this horrifying situation, an abandoned cart email strategy is what needs to be implemented
This article covers the scope of abandoned cart recovery through email strategy. By the end of this blog, you will know:
What is the Abandoned Cart email?
Top 5 Abandoned Cart email strategies
How to create an Abandoned Cart email series with MailChimp?
Let us dive into the details.
What is the Abandoned Cart Email?
Abandoned shopping cart email is a follow-up email sent to shoppers who had abandoned their shopping carts after adding the items to it but before the final checkout process and left your eCommerce store without making a purchase.
The main aim of the abandoned cart email is to remind the users about the items they had left. These emails act as a trigger to lure customers to complete the process and make a purchase.
Top 5 Abandoned cart email strategies
Closing the sale at your eCommerce store is the ultimate aim of every abandoned cart email. An abandoned cart email sequence should pitch:
 Urgency
 Scarcity
 Content indicating ownership
 Content for the brand value proposition
 Discount  ladders
Let us go through the strategies that incorporate the above elements in the email sequence for abandoned shopping carts.
Let your emails portray trust and credibility 
The Internet has been held responsible for multiple scams where people had lost their money on a purchase and they never saw them coming back. 
The importance of social proof comes into the picture when we want skeptical buyers or first-time visitors to get converted. 
Product ratings and reviews are one of the best ways that make people aware of the product they intend to purchase from your eCommerce store. 
Various researches have claimed that ratings and reviews have influenced the buying decision of customers thus posing a big opportunity for you and your online business. 
Social proof can be used in your abandoned cart email sequences as well. There are two ways:
Your email should have statements showing the demand for the products that they had left in their shopping cart. They can be stated as 'Highly-rated' or the number of stars the product has received from the existing users. Your subject line can be 'There are ★★★★★ products in your cart!' This gives a definite boost to your sales enticing the customers further to get back to their shopping cart.
If you have seen before, the emails that you receive will have the items listed that you had left behind in your cart. This is one of the most basic emails consisting of all the product details, image, price, etc. To make it more compelling, you should include the average rating of all the reviews and the total number of reviews. Example- 4.2/5 (84 reviews). This is an instant trigger to complete the purchase where they had left.
Let a single product have the spotlight 
Let a single product have the spotlight 
A digital version of window shopping is mostly practiced nowadays. These shoppers often add multiple products in their shopping carts for future consideration. 
It is better to assume that the purchasing intent of these shoppers are less if you find the cart has 10 similar products. Most of the abandoned cart emails comprise content that reminds the products the customer has left in their carts. This reduces the effect of mailing the customers. 
So rather than remarketing and reselling those products, you can invest in promoting the other 10 different products to entice the customer that would interest them. 
Let us check out the various ways to make them return to their shopping carts:
Use the highest-rated/best selling product that has already converted maximum customers in the past.  
Share the unique selling propositions of the product that you are trying to focus on.
Help them in their purchasing decisions by elaborating on the reasons to complete their purchase and stating the objectives with reviews of the product that were given by the customers recently. 
This is elaborated in the image below: 
Use loyalty as much as possible
Discount coupons have become one of the most prevalent strategies for abandoned shopping cart recovery. But as everything comes up with a warning, using discounts hampers your profit margins and loses its efficacy over time. Also, regular discounts invite risk as your product gets devalued slowly. 
But when it comes to loyal customers, they become counter-intuitive. They are aware of your brand and are regular customers at your online store. Therefore, your profit margin is not at stake. The best way is to make use of your loyalty and reward programs. 
You can do it by simply following the steps:
Check your global average order value (AOV).
Look at your reward tiers in the loyalty program. Basically, you need to check the loyalty points required by a member to avail of a discount of at least 10% based on your AOV. 
A separate segment for all reward members that has more than 200 points should be created in the email marketing sequence.
The emails sent to these segments should be different where the discounts won't be available. You can create emails for them showing their loyalty points and where they can use to get a 10% discount on the purchase. 
This tactic is excellent to recover abandoned carts and increases conversion rates tremendously. 
Another effective mail can be by sending them a reminder about their balance points and how many points do they need to reach the next rewards tier. 
This tact works if every reward tier has some exclusive rewards. 
Longer the connection, the better the growth
Online marketing is a crucial factor. Email marketers are of the view that a highly engaging but small list trumps big in multiple ways. Once a customer abandons a cart, you email them about the products they had left with all other relevant information to bring them back. This is what you will do in your abandoned cart email sequence.
But without their consent, you won't be able to shoot repeated emails for an abandoned cart after a certain limit. This results in a potential relation lost.
Customers abandon their shopping cart due to multiple reasons. They might abandon now to save more and purchase later and opt for a better one. In such cases, retaining customers until their next purchase is vital. One way is sending a final email for signing up for your mail list. This helps you to be in touch with them by sending them automated, drip campaigns or simply newsletters about new products and promos. 
So whenever they plan to nudge, you will be ruling their minds and thus you can expect some prospects to turn to you for making a purchase. 
Other media that would boost your emails
Do you know why email strategy is so popular for abandoned cart recovery?
It is a stable, efficient, cost-effective way to generate higher revenue for your eCommerce business. 
Sometimes using multiple mediums also result in increasing the conversion rates more as they provide multiple options through which you can speak to your customers. 
Some of the media are mentioned below:
Calling your customers: Though not scalable, but can be prioritized through calling the cart abandoners that have a certain cart value. The great thing about this strategy is you can receive precise feedback about your store and why they left the cart. 
Shoelace: Creates automated retargeting ads on Facebook that would coincide with your email campaigns.
Facebook: Always a favorite platform to grow business. Facebook messenger can be used to send abandoned shopping cart messages to those shoppers who prefer these kinds of platforms. 
Browser push notification: Websites or web apps can send customized and easy to reply notifications to their prospects.
Google Ads: Due to the massive capacity to reach people, google ads has become a mandate to be a part of your marketing tact. With the capacity to retarget, Google Ads maintain full control of your campaigns all the time and provides quick results. 
Some best examples of Abandoned Cart Email
Adidas
Don't you find the line 'Is your Wi-fi okay?' quirky and catchy? 
This email has all. Reviews from past customers focus on a single product, and images that were sent by the customers. 
Dollar Shave Club
This email mentions why one should opt for the Dollar Shave Club. They have highlighted the benefits of purchasing their products. 
How to create an abandoned cart email series with MailChimp?
Follow up your customers who left their items in the shopping cart without crossing the line of purchase.
This section guides you on how MailChimp contributes to sending a series of reminders to encourage your customers to come back to your e-stores and complete the process. 
Before you begin, note that:
Check the plan for MailChimp you have. You can check theirpricing pageto know more about the features in each plan.   
MailChimp's abandoned cart series is available for a supported eCommerce store or custom API 3.0 integration. 
Each connected store will have one abandoned cart series. In case, if you are handling multiple stores, then every store will have one abandoned cart series separately. 
We are trying to entice customers back to your store. Therefore disable the cart automation outside the Mailchimp so that your customers don't receive any redundant mails. 
There are customers who don't subscribe for marketing emails but has provided their email address. These customers will receive only the first email in the abandoned cart series as they are considered as Mailchimp's non-subscribed audience.
Create an Abandoned Cart Email series easily by following these steps:
Add Automation
As shown in the screenshot below, click on the Automate drop-down menu. This you can view on your account dashboard. After clicking on Automate drop-down you can see Email, Ad, Postcard. Select Email. 
You will get the following contents on the screen. Click on the E-Commerce tab and turn on the abandoned cart email.
Click the Email series tab and enter a campaign name, select a store, and click on begin as shown below. Begin personalizing and designing the content for emails.
Edit Emails
Points to remember:
You can not only add or remove emails but also automate and design the content of the email. 
Individual emails can also be edited through the settings.
There are following triggers through the default automation features:
1st  email is after an hour the subscriber abandons the cart from your eCommerce store. 
2nd  email is after a day the subscriber abandons the cart and the 1st  email is triggered.
3rd  email is triggered after 3 days of the 2nd  email was sent and abandoning of the cart by the subscriber.
Design an email
Design abandoned cart email series using the steps below:
As shown in the screenshot below, click on Design Email.
You will get a screen showing various field names like Name your email, subject, Preview Text, etc.as shown below. Fill all the details as you want your email to look. 
After filling all the details, click Next.
The next step will be the template step where you can select templates for your abandoned cart emails.
One advantage of using MailChimp is its abandoned cart email templates that have a default logo placeholder. It also consists of a cart content block inserting abandoned items for the follow-up emails. Even if you think of choosing another template, drag the Cart content block into the email layout. 
Design your campaign in the design step.
To return to your automation timeline, click Save and Return. 
In the Email step of the Automation Builder, you can edit the automation for changing the trigger, delay, schedule, segment, and activity settings.
Edit your Workflow settings
Access and edit your workflow settings by navigating the Emails step of the automation builder and click the editing workflow setting option. 
Confirm and start
Reviewing your automation is what you will do in the confirmation step.
Review the checklist
Test each of your emails
To make any changes to the automation, click on resolve or edit.
Once ready, click on Start Workflow.
Wrapping it Up!
This article briefly addresses the need for abandoned cart email sequences, the strategies one should incorporate in their email sequences to recover abandoned shopping carts, and how you can create an abandon cart email sequence with Mailchimp. I hope you jump immediately to start your abandoned email sequence today and entice your customers to come back and make a purchase from your eCommerce store. 
You can partner with any Magento, WooCommerce or Shopify development companies if you have to build or revamp or migrate your online store on any of these platforms to leverage their benefits to the fullest for your e-store.
Author Bio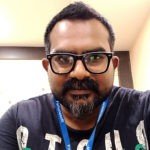 Jeevan Babu is a technology enthusiast and strong believer in agile product development. He is a Senior Project Manager at Fortunesoft IT Innovations , a leading custom software development company. A Computer Engineer by education and a technology adherent by passion. His interest in computers & the internet has made him a self-proclaimed geek.