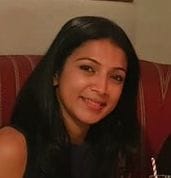 By
Sheelu George
October 14, 2019
14 min read
9 effortless ways to convert your E-commerce website visitors into customers
Strategizing and testing are two important components for converting website visitors into customers. We often hear people talking about their experiences and what kind of methodologies benefitted them. One of the popular methods is Growth Hacking. Growth hacking has been the buzz around these days. Growth hacking is all about acquiring customers at a lower cost and long-term sustainability through rapid experimentation across various marketing channels and product development. It is all about how one can get more efficient, effective ways of growing a business.
Strategizing and testing are two important components for converting website visitors into customers. We often hear people talking about their experiences and what kind of methodologies benefitted them. One of the popular methods is Growth Hacking. Growth hacking has been the buzz around these days. Growth hacking is all about acquiring customers at a lower cost and long-term sustainability through rapid experimentation across various marketing channels and product development. It is all about how one can get more efficient, effective ways of growing a business.
As popularly said, "Growth hacking is the future of marketing," many start-ups are opting for this pro-marketing strategy to acquire customers in the shortest possible time frame.
The most common query is, "How can I convert the traffic to my e-commerce store into customers?" This blog serves the purpose of addressing your queries as every online business takes a different approach to make money but has the same goal of converting website traffic into sales.
Here is a list of the top 9 secrets that would help you convert your e-commerce store visitors into customers. They are :
Audience Segmentation
Pitch Improvement
Social Proof
Free Trials
Limited access
Speed
Landing Page Optimization
Limit the Choices
Remarketing
Let us dive into the details.
Audience Segmentation
Marketing is easier if we divide the audience into smaller groups. This division is solely on the demographics, requirements, interests, and other similar factors.
Segmenting your audience helps you to identify the user's intent and purchase behavior. This, in turn, helps you to reap the benefits of segmentation when your customer travels along the sales funnel. E-commerce start-ups often mistake the right audience segmentation leading to one of the top blunders for e-commerce business.
Sales funnel describes the journey of the customer right from knowledge gathering to purchase. The sales model is driven by the organization's sales model but revolves around the basic structure of the top, middle, and bottom of the sales funnel.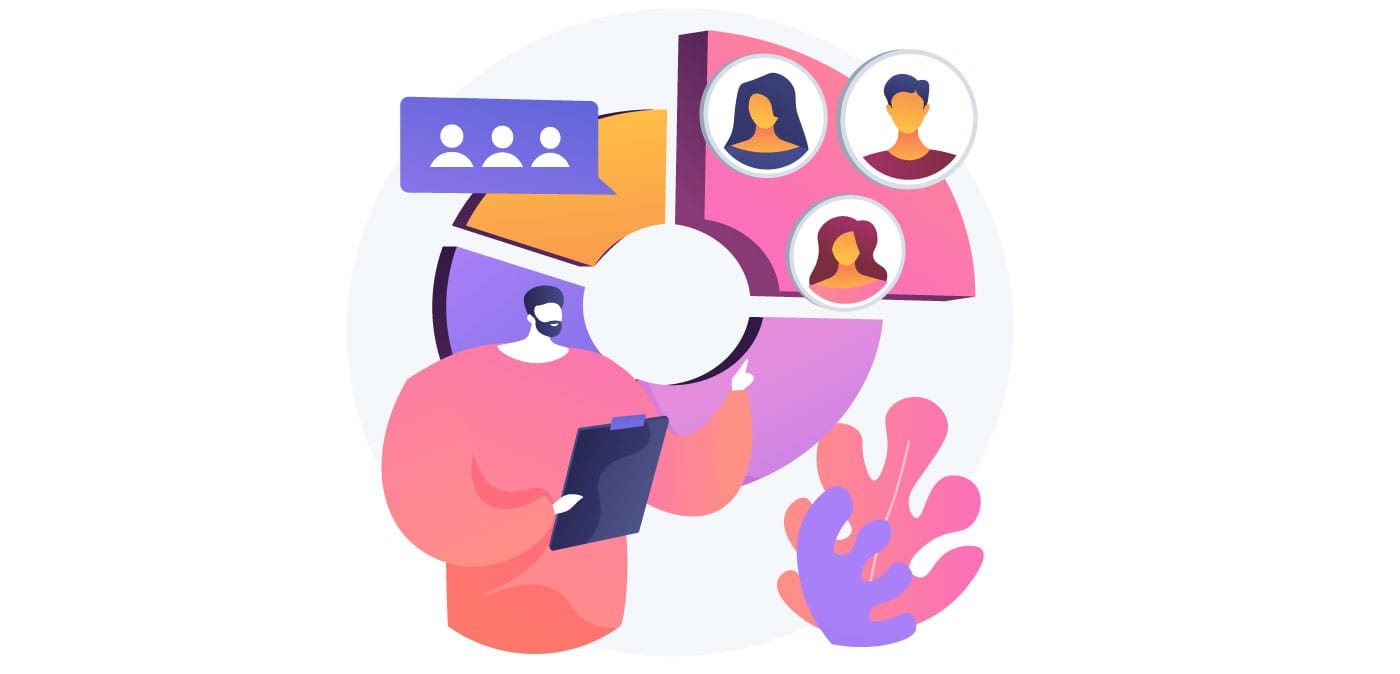 A typical sales funnel is as shown above :
Top of the funnel :
If your marketing is strategized intelligently with effective promotions then it will result in developing an interest in your product leading to enter the top of the funnel.
Middle of the funnel :
Once they come to your website and explore the products, you try to provide them a detailed overview of the product. Once they are provided with information, it's time for the customer to take some action on it. Even if there is a minor gesture, it indicates that your offer has some impact on the visitor. Further, the value that they impose on the business is assessed on the factors of engagement and attractiveness. The middle of the funnel is always tricky as there is a load of expressions of interest out of which you have to identify the potential leads correctly.
Bottom of the funnel :
In this stage, the lead is ready to buy the product and thus becomes your potential client. The opportunity knocking at your door can be easily identified by analyzing their behaviors like repeated inquiries, expressions of interest, and so on. Now you can put to use your personalized pitch and pose a proposal and permit them to commit to your product.
Now let us look at a typical email listing method.
Many people from different spots on the sales funnel willingly sign up on your website. This helps you to have a huge amount of email addresses. Since the subscribers are from different spots, each one of them will have different requirements. A content framed according to their relevance would interest them. For example, a subscriber from the top of the funnel might be interested to explore the videos or a free e-book of a particular product whereas a lead from the bottom of the funnel might be interested in a free trial of the product.
So how do you segment your audience?
The simple way to segment your audience is by considering their behavior.
Suppose I am interested in buying a DSLR Camera. Since I have no idea about it, I will try to find some beginner's guide or videos that would help me to educate about the product I am looking to buy. Here I will place myself in the Top of the sales funnel.
After long research, I finally landed on a website that offers me a wide range of guides and videos on DSLR cameras and since I want to buy, I will sign-up and register and get a copy for myself through email. Here I have registered with the website and therefore, I will place myself in the middle of the sales funnel.
Now if I have got all the information that I was in search of, I will look for various offers on the same website before booking. So here the website offers me a 20% discount and now I book since my requirements aligned with the opportunity and accord myself with a DSLR camera that I desired to buy. Finally, I made a purchase from the same website I had registered. They had proposed a good offer and I took advantage of it.
So if I pen down the things about my journey as per the sales funnel, it will be as follows:
I didn't know about the product. Therefore, I decided to first gather all the information regarding the product which places me at the top of the sales funnel.
Once I had accord myself with good amount of knowledge on a product, I will try finding website that provides me the product I am searching for and compare the my requirements with the one they have posted on their website. This lands me to the middle of the sales funnel.
Now if a website is offering me what I want with good offers, I will make a decision to buy from that website. This lands me up to the bottom of the sales funnel.
Pitch Improvement
When your aim is to convert your e-commerce store visitors into consumers, you need to know what their requirements are. How do you feel when you get your favorite dish customized as per your taste? If you get everything as per your choice, why would you opt for a generic one?
To convert your visitors into consumers you can either create unique products for each customer tailored to their requirements or target unique information by customizing the sale pitch towards each of your visitors.
Some tips for a perfect sales pitch:
You should highlight your expertise.
The proof is always necessary for your words.
Your audience is investing their time and money in your product. Try to sell value not price.
High impact closing statement that calls for immediate action.
Metrics are desired.
One of the best sales pitches can be as shown below:
Social Proof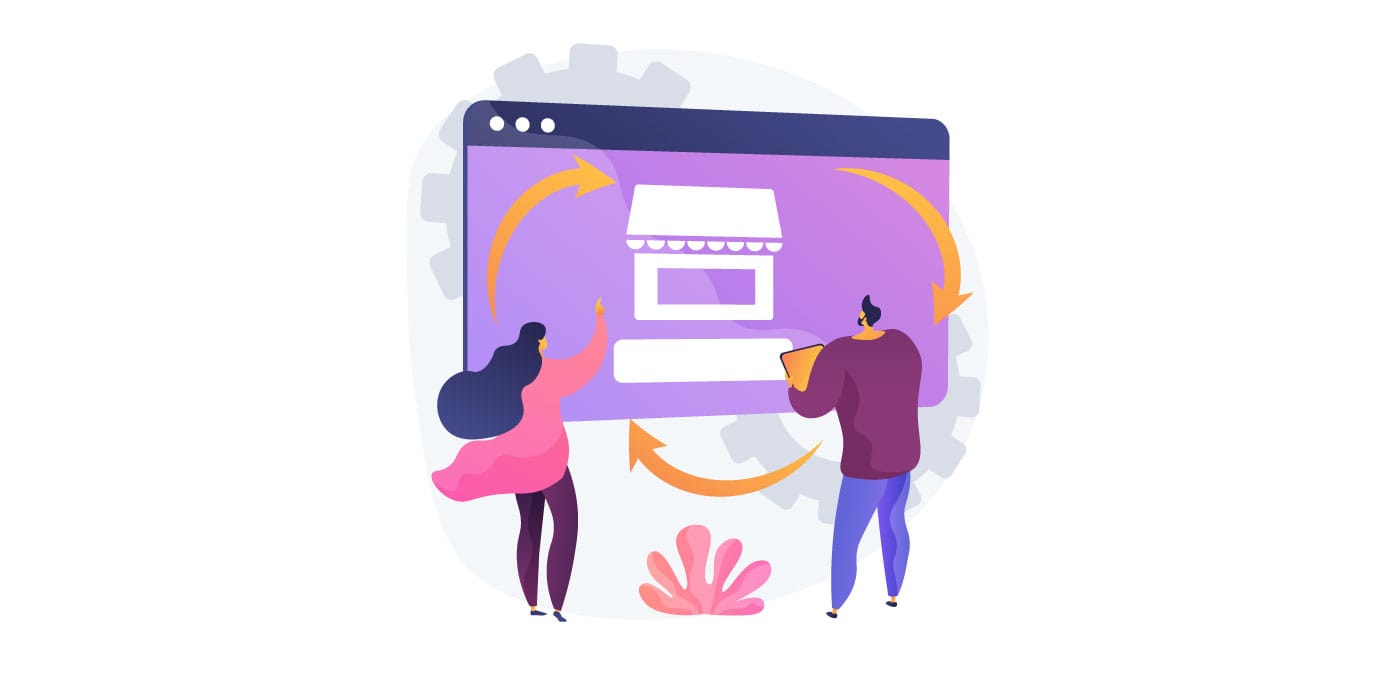 Consider the image of a product from eBay. The social proof of this Massage Chair Recliner is as follows:
148 viewed per hour
8,034 sold
14621 watching
More than 93% sold.
Providing social proof proves a great way of convincing and encouraging people to buy the product by ensuring them about their investment in the right place.
Another way of providing social proof is through testimonials. You can request your potential clients to create testimonial videos that you can post on your e-commerce website. One such example is given below:
Collecting reviews and feedbacks from your potential clients is another way to boost the confidence of your customers about their investment. They can go through the product reviews and feedback provided by the clients and makes a decision. Genuine feedback helps you to improve your services and products.
You can request an influencer in your area to try the product and provide reviews about it in their network and mention the same in your landing page and homepage.
Free Trials
Free trials make your customers test the products before they commit to purchasing. Netflix offers free trials for a certain period to its new customers and helps in getting acquainted with its services. Once the user is sure about the quality, content, and features, they can upgrade for a premium membership to enjoy the benefits further.
The several levels that are considered for offering free trials are as follows:
Customers don't panic to commit.
Due to free trials, the business depicts the faith in their products.
Free trial registrations can be canceled if they aren't interested anymore.
Keynote: All free trials don't work the same for all. Some companies ask for credit card details for trying the free trials whereas some companies oppose this idea due to a decrease in registrations.
Limited Access
One of the best ways to ask your visitors to sign up on your e-commerce store is by limiting access. One of the best examples is Quora. Quora offers you an ample amount of knowledge about anything you desire. After reading a few threads on it, you are blocked and asked to sign up to continue the thread as shown below:
Since the reader will be in a flow and engaged in reading the content that addresses their queries, they register themselves.
This method can be applied to e-commerce stores. All you have to do is analyze the most popular product or a product that is unique and offer limited access to it and block certain parts for only premium members.
Speed
One of the most important factors that we often overlook for conversions is speed. According to Unbounce Page Speed Report, if the loading time is slow, it decreases sales. The graph is depicted below:
As an e-commerce store owner, your focus should be on improving the speed of the website as it enhances the conversion rate with an increase in search engine traffic.
You can check Google PageSpeed as it can help in decreasing the load time of your website.
Landing Page Optimization
The chances of your visitors getting converted to customers are maximized with a landing page. Landing pages boost conversion as they are customized to convince the visitors for registering to add up to your email list, to download a lead magnet, make a purchase, or simply register for a free trial.
Your landing pages can be optimized on the basis of the following parameters:
Pain points of the customers
The requirements of the customers
Your business goals
Demographics
Language facility
The image above depicts an elegant and simple landing page by Zola, a leading online retailer in the wedding industry. The landing page design is mainly focused on branding and simplicity and therefore, makes its website pretty busy and appealing.
Limit the Choices
One of the most common mistakes a marketer makes is offering multiple choices to a broader spectrum of audience assuming that it will lead to more sales.
As per human psychology, providing multiple choices for a particular product creates confusion among the buyer and they end up buying nothing. If you narrow down the choices you will have a greater conversion rate. This is known as a paralyzing problem or Paradox of Choice.
To make it simple, imagine you have landed in a shopping mall. You want to buy a tie for yourself. Though you desire to buy a blue tie, you are overwhelmed with 10 shades of blue the store offered to you. Imagine how confused you get to select one tie. You are looking for formal shirts and you enter another store. In formals, they have white and blue. You select white. It has another option of stripes or no stripes, you go for no stripes. Isn't your life made simple with limited choices?
Remarketing
Recently, I was scrolling down through a website. I was looking to make a purchase but end up buying nothing. Neither I subscribed to the newsletter nor sign-up on the website that I made a visit.
If this would have been your website, what actions you would take?
You would track the pages.
Identify the visitors
Check the shopping cart abandonments via tracking shopping cart pages.
At my end, I am getting specialized ads of the products that I had viewed. The ads are personalized well with the products I desired to buy.
This is remarketing.
As Blue Corona has defined-
"Remarketing is the practice of serving ads across the internet to people who have already visited your website."
Do you know?
You as a user permit the companies to remarket. I am sure you have seen this pop-up:
If Remarketing is done with the right strategy, it increases conversion rates. Moreover, remarketing increases visibility and encourages customers to revisit your website.
Some of the remarketing examples:
Wrapping up!
You are here for getting conversions for your e-commerce store. The sustainability of an online business depends on the conversion rate. After all, every business aims in maximized sales and high ROI. You act as an influencer for your online store and thus your decision influences the conversion rate. Therefore, you should know when and how to make decisions that pose a positive impact on your conversion. Thus, the role of the E-commerce Development Company comes into the picture.
Author Bio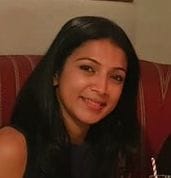 Sheelu George is a Senior Business Analyst at Fortunesoft IT Innovations.A technology enthusiast and a strong believer in end-to-end software product engineering, agile & devOps.