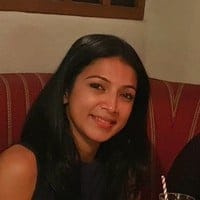 By
Sheelu George
May 11, 2021
10 min read
Top 12 eCommerce business models in 2021
Are you a business owner who is looking to embrace the current levels of eCommerce for establishing your online store?
With millions of eCommerce businesses in existence, there is always a confusion to idealize the best eCommerce business model for your online business.
Before you join the eCommerce bandwagon, let's check out some whopping figures that prove that eCommerce is the best revenue channel for your business.
Facts and figures
Buckle up to check out some overwhelming eCommerce stats for 2021.
According to Statista, it is estimated that there will be 2.14 billion digital buyers in 2021.
Global online sales are predicted to reach 22% of all retail sales by 2023, Statista.
As per Nasdaq, by 2040, 95% of retail purchases will be made online.
By 2023, the retail eCommerce market will reach $6.54 trillion, Statista.
Now that we know how eCommerce is a great source for revenue and increased customer base, let's dive into the top eCommerce models that you should opt for your online business with associated pros and cons for each.
Types of eCommerce business models
This year the eCommerce business has thrived and experienced a skyrocketing surge in sales.
For a successful eCommerce business, you need to have the knowledge of the market, a proper business plan, and the business model that you're planning to step into the eCommerce pool.
Therefore, to avoid an uphill battle, in the long run, choosing the best eCommerce model is crucial for making informed decisions. Let's check them out.
Business-to-consumer eCommerce Business model (B2C)
B2C is the most popular business model in the eCommerce juggernaut. According to research by Statista, the B2C eCommerce revenue will grow by 85% by 2023. In B2C, the businesses sell products and services to their end-users.
B2C is a consumer-facing segment that caters more to consumer needs.
Pros
Low start-up capital
Easily scalable
Requires less knowledge to start with
Room for flexibility as B2C collates market demand in real-time
Global reach through known purchase patterns and behavior
Allows to run targeted ads even to customers that aren't looking to buy
Giveaways and discounts are handled by the retailers
Cons
Highly competitive in the market space
Frequent upgrades
Popular eCommerce model used under B2C umbrella– Dropshipping
Popular examples- Amazon, Walmart, and popular payment provider PayPal.
Business-to-Business eCommerce Business Model (B2B)
The business-to-business e-commerce model offers to sell, buy, and trade goods and services between businesses via an online platform.
As this model involves businesses, the transactions between the businesses are rational rather than impulsive.
A report by Forrester predicts that by 2023, B2B eCommerce will hit the market at the $1.8 trillion mark.
Pros
A predictable and stable market
Support for bulk, repeat, and scheduled ordering
Greater consumer loyalty
Lower operating costs
Sustainable and high-profit margins from repeated clients
Cons
Requires substantial capital for set-up
A smaller customer base
Requires a lot of time for sales due to the slow decision-making process
Steep learning curve
Popular B2B eCommerce examples- Quill, Massey Ferguson, Rakuten, and Alibaba
Consumer-to-Business eCommerce Business Model (C2B)
In the consumer-to-business model, the consumers offer products and services to the businesses. As the transactions are borderless in the C2B model, it is one of the most significant employment channels.
The C2B business model is broadly categorized as:
Freelancers- Offers services through leading freelancing sites such as Upwork and Fiverr
Independent workers- Offer products and services through a website that they have created and directly negotiate with the clients.
According to a study by Nasdaq, nearly 43% of the US workforce has served as freelancers in 2020, making C2B an opportunity for growth.
Pros
Opportunity for companies to hire and source talents across the globe
Earn through multiple projects at a time
Freedom and flexibility in terms of working hours
Cons
To convey ideas, high-level communication skills are required
Payments are a bit difficult for companies that hire freelancers in some regions
A company may face a substandard service if the freelancer the company hired assigns the work to someone else
Popular C2B examples- Filling in surveys by social media platforms, bloggers billing companies to promote services on the blogger's blogs, and content creators working online for various brands.
Popular C2B eCommerce business models- Google Adwords, Shutterstock, Jobster
Consumer-to-Consumer eCommerce Business Model (C2C)
The consumer-to-consumer business model includes peer-to-peer transactions. In this model, one consumer offers products and services to another consumer through a website built for this purpose or through a third-party service provider.
Pros
No upfront cost for product listing on a C2C website
Unlimited product gallery of different niches with C2C model
Supports sale of reused items
Cons
High-level risk in terms of product quality
Hampers the profit of the merchant at times
Popular C2C examples- An auction platform that brings in sellers and buyers together, cryptocurrency exchanges
Popular C2C eCommerce business models- eBay, Etsy, Craigslist
Business-to-Government Business Model (B2G)
The B2G model, also known as the Business-to-Administration model, involves selling and marketing products and services between businesses and federal, state, or local agencies.
Under the B2G umbrella, businesses get contracts on a long-term basis from the government bodies and are their only clients. This gives the businesses easily calculated profits and fund management while delivering their services to clients.
Pros
Higher profit margins and business longevity
Increased flexibility and efficiency
Cons
A small change in the government adversely affects the business
Huge capital to set up
Confined to specific geographical location
Popular B2G business examples- Senseware, Mark43, RiskPulse
Government-to-Business Business Model (G2B)
This eCommerce model refers to a government that offers services to businesses in the form of B2G model websites that supports auctions, tenders, and application submission functionalities.
There is an online portal available that becomes a medium for businesses to avail services that are mainly non-commercial.
Pros
Lower cost and barriers
Reduced time for transactions
Easier access to information
Convenient navigation, keeping in mind the government regulations
Cons
Hampering privacy as businesses need to provide a lot of information to the government
Popular G2B examples- E-tender box system developed by Government Logistics Department that offers the interested party to avail GTB's services, Electronic auctions, government procurement, e-Learning, businesses using government portal to pay taxes.
Consumer-to-Government eCommerce Business Model (C2G)
The C2G business model allows the consumers to offer value to the government or administrative body by providing feedback on the current system.
Pros
Offers enhanced flexibility and efficiency
Offers higher profits to third-parties that handle C2G transactions
Cons
Lacks performance in areas that have poor internet services
Lack of awareness to utilize these services and systems
Popular examples of C2G eCommerce business model- Information sharing platform by the government on natural disaster, Electronic voting app to avoid voting in booths.
Government-to-Consumer eCommerce Business Model (G2C)
The G2C eCommerce business model is performed between the government and its citizens. This model helps the government to offer various services to the citizens such as paying taxes, land and vehicle registration, confirmation of genuine licenses, and so on.
Pros
Direct and cheaper access to government services
Highly convenient
Easy access to information
Efficient and quick services
Cons
Lack of improper infrastructure leads to complex G2C services
Lack of awareness about the process of availing services
Popular G2C eCommerce business model examples- Passport and driving license registration, registration for birth, marriage, and death certificates.
Dropshipping
Dropshipping model allows the retailers to purchase a product from a third-party and sell and ship it directly to the customer.
Pros
Low start-up cost
Low inventory cost
Reduced risks
Low order fulfillment costs
Cons
Less profit
Reliability on third-party stocks
Poor customer service
Popular Dropshipping examples- BeaBos, Shopping Avenue, Store2Best, Sibling Gadget
Popular Dropshipping platforms- WooCommerce, Magento, Shopify
Selling Private Labelled Product Via Amazon FBA
A private labelled product is a product under a certain brand.
Today, the competition is very huge. To stand out in this pool of competition, either you can source a generic product from a supplier and request them to add your brand name on the product, or get in touch with manufacturers and craft unique products that define your brand. These private labelled products are sold more than generic products as a brand inherently adds value to the products.
Amazon FBA (Fulfilled by Amazon) service charges a certain fee and stores your products in their fulfillment centers, packs, ships, and offers customer service on your behalf. This service frees you from extra efforts and allows you to concentrate on your business areas, like sales and marketing.
Wholesaling of products online
Wholesaling or wholesale eCommerce is a B2B business model where the retailer sells items in bulk and at a discount to other businesses.
This fast-growing eCommerce business model benefits the wholesalers through automating manual processes such as managing inventory, checkout process, and billing, the opportunity to create brand awareness and reach a global audience, more access to granular customer data, and enhanced customer service.
Subscription Model
This popular eCommerce business model is suitable for businesses that deal with products that are required regularly by the customers.
With a subscription-based eCommerce business model, you've to identify a product that consumers are looking for on a regular basis such as monthly, and then deal with those products and convince them for monthly or yearly subscriptions.
The main benefit of this model is you have a regular income.
The challenges that you may face are identifying the right product and convincing them for the subscription.
Popular examples- Blue Apron, Dollar Shave Club, Birchbox
In a nutshell
If you have plans to tap into the eCommerce market, choosing the perfect eCommerce business model is very crucial. You can accurately compare the pros and cons associated with each business model mentioned above. There are possibilities that you may face some challenges while choosing the accurate eCommerce business model. You can consult a leading eCommerce development company for selecting the best eCommerce business model to start and gives you a quick chance of getting ahead in the competition.
Author Bio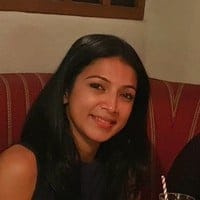 Sheelu George is a Senior Business Analyst at Fortunesoft IT Innovations. A servant leader who is passionate about all things Agile, Lean Software Development & DevOps.