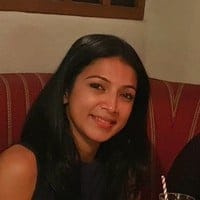 By
Sheelu George
December 10, 2019
9 min read
Top 12 tips to increase your eCommerce sales this holiday season
The traffic from multiple mediums skyrocket sales of your eCommerce store. Thanks for the holiday season! The holiday season is the best time of the year to scale your eCommerce store revenue.
As per a study, it is forecasted that the total US retail sales will rise from 3.8% to $1.008 trillion, thus pushing this holiday season towards the trillion-dollar club. The US retail eCommerce spending is forecasted to rise by 13.2% to $135.35 billion.
The figures itself indicate the urgency to gear up for this holiday season!
This blog is all about how you can increase your sales in this festive holiday season. With these top 12 tips to escalate sales, generate more revenue for your eCommerce business.
Flood This Holiday Season With Offers
The festive season is here and people are wandering in search of the best deals and discounts they could get. e-Store owners are not leaving any stone unturned to grab the attention of the customers towards their stores by offering a lot of hot deals and mind-blowing discounts, thus opening the doors to massive sales. 
You can also create win-back offers for your old customers. Coupons, referral codes, discounts, and rewards are used by multiple eCommerce stores to increase the number of returning customers. 
Referral programs can be set by the eCommerce stores where you provide discounts once they refer to a friend, family member or colleague. This is another way to market your store and increase sales. 
The Personalization Era
With the advancement in technology, personalization has been a vital part of any business. With the power of technology, consumers have become tech-savvy and socialized and thus have become powerful dictators to convey their needs and expectations to the retailers. 
According to a report by Deloitte, consumers opt for personalized products more and are willing to pay a 20% premium for personalized products. Consumers have shown their desire for uniqueness in products and their will to participate in the entire process. Therefore, you can think to offer items that are 100% unique and can't be compared with others in the market, thus making it easier to sell. 
With personalization, your product can have a unique concept and design that has a competitive edge over the others. You can provide the freedom to the customers of designing their own product so that they can give a personal touch to the product they want to have. This strategy makes your customers spend more time on your website and has more chances to make a purchase of the product they design. Once the orders are received, they become your loyal customers and thus the brand ambassadors for your business. 
The Tact of Free Shipping
The festive holiday season is here!
Every retailer and marketer takes a lot of effort to have great holiday marketing campaigns. Earlier, the price of the products decided the competition in the market. But now, shipping is deciding the level of competition among the e-Store owners and thus acquire an important place in the eCommerce selling tips for this festive season.
As per the research, 36% of people abandon their shopping carts due to the shipping costs that are either hidden throughout the processor are highly scaled. 
There are various ways through which you can offer free shipping to your consumers. You can set a threshold amount to offer free shipping to customers who are crossing that limit. 
You can offer free shipping on selected items in your e-Store. Another option is to offer free shipping around certain events of the year. For example, you can offer free shipping one day before Christmas and so on. 
Guest Checkout
The checkout process has been the most crucial part of your eCommerce business. A long, clumsy checkout process will repel your customers from the store and, in turn, would result in abandonment of the shopping cart. 
Guest checkout relieves customers from the threat of registering with the website and go through a long process with a filling of multiple fields. With the guest checkout option, the user can directly make a purchase without registering on the website and saving the information. So, the customer can complete the purchase within a few clicks and a couple of minutes.
Expedited Delivery Option
The holiday season and on top of that, you have to wait for the products you have ordered to get delivered. Aren't you impatient?
Customers now-days ask for various options for delivery. eCommerce stores have provided multiple options for shipping just like multiple options for shopping. They are same-day delivery, next-day delivery, two-day delivery, express delivery, priority, standard, and expedite delivery. The faster the shipping process, the more chances to increase sales and customer base. 
Expedited shipping promises the customer to deliver the product overnight to two days. This method is widely adopted by many eCommerce stores as customers aren't ready to wait for their products to get delivered late. 
You can set a threshold to offer expedited shipping free to customers crossing the certain purchase limit or on certain products. 
Creating Urgency 
Have you thought about incorporating a timer to the offers on your product?
Your valued products should be put on display with a time-frame. This depicts the urgency among the customers of losing the best deal on the best product. A timer entices the customer to take immediate action on the product within the time-frame provided. 
Another way of creating an urgency of product is by mentioning the availability of the product. You can mention figures, for example, only 2 pieces left! This creates a fear among the customers that the product may go out of stock if they don't make a decision immediately. 
Limelight for Your Top Selling Products & Product Bundles
Which is the most important space on your eCommerce site? The site's panel.
If you want to grab the attention of the user to display your top-selling products and services or any piece of information, the site's panel is the best place to display. Whether offers or discounts you want to promote with the newly launched product, the site's panel helps you to attract the customer's attention towards you. 
Is it relevant and profitable to display a product like a surfboard to figure skaters?
With the festive holiday season, you should display your products that are valued and relevant to a certain group. To understand the customer's activities, you can use Google Analytics via the metrics measures like heat maps, scroll maps, and others. This will help you in adding the value quotient to the slider on a top, sidebar or even pop-up that claims any offers and deals. 
Product bundles are another way to increase sales of your e-store. Product bundles offer the customers to buy a set of products at a lesser cost as compared to the cost it would incur to buy separately. This is another easiest marketing tip for this holiday season to increase your sales.
Customers during holiday seasons intend to spend a lot on purchasing. This is an advantage for you. Therefore, suggesting related items or products to their choice or purchase accords them with multiple options to buy more products. 
The holiday season welcomes a lot of buyers with great deals. Product bundles have made an impression of saving a lot of people's money thus resulting in an increase in sales. 
Post-purchase Upsells
Once the customer has made a purchase, upsell related products that compliment best with the products that are purchased. Upsell encourages the customer to leverage the benefits of offers and discounts and thus spend more time on your website. 
You can use the following tips for upselling the products:
Suggesting relevant products on the basis of the purchase they have made.
Don't burden the customer. Hit it at the right time. Use a trigger-based message that shows the customer the right message at the right time. 
The relevant products shouldn't cost the customer more than 25% of their original purchase.
Choose the right products to upsell and limit up to 30% of your products.
Strategize Social Media
Do you know?
Every social media can't drive positive results for your online business.
Every business is different from each other in the market and therefore, has a different set of requirements. The social media platforms that are capable to cater to these requirements are the most suitable for driving in sales for your eCommerce business. For example, if you have a fashion hub, then Instagram will be the most suitable social media platform for you.
One of the biggest reasons for social media marketing is customer engagement. A personalized video that lasts between 30-90 seconds, is always enticing to the customers and the most preferable one before making a decision to buy a product. Another factor that drives sales promotions. A long-lasting effect that gets imprinted about your company is the promotions and discounts that you offer them on sharing your posts and tweets among their circles and communities. This enhances your company's brand awareness with an increased set of audience. 
Thus, strategizing social media this holiday season will accord you with the following benefits:
Enhance and embrace customer engagement and service
Brand awareness increases the chances of sales.
Holiday campaigns.
Detecting potential customers and thus increasing conversions.
Optimize your e-store for Mobile
The holiday season has already approached and worldwide eCommerce sales are heavily driven by mobile commerce. The retailers have to focus on optimizing their e-stores for mobile capabilities to maximize revenue and facilitate shoppers' experience. 
The key features like in-app checkouts and personalized communication enhance the customer experience in this holiday rush. 
Shoppers are overwhelmed with advertisements, emails, and countdowns in this season. Push notifications, on the basis of user activity or for a certain promo or new product pertaining to your customers' interests and needs act as a perfect engagement factor with the customers. 
As an eCommerce store owner, the most painful thing is shopping cart abandonment. A long, clumsy, and complicated checkout process will repel your customers from your store immediately. To avoid this, gift them an easy checkout process. This can be done:
By providing log into the app and ask them to save their profile and information to avoid any kind of manual entry in the future.
Provide a credit/debit card scanner that scans their cards and frees them from any kind of manual entry.
Provide them with multiple payment options with trusted symbols.
The products that they had added to their carts should be retrieved once they log into their apps.
The Game of Keywords
To find the products online, people use certain terms that we call as keywords. To plan your online sales this holiday season, you need to cover maximum terms including the popular keywords suitable for your eCommerce business and relevant to the content. 
Keyword stuffing is never suggested as it is a bad practice that leads to abusing the content and would backfire. If your content incorporates the right keywords, the chances of being found in the search results increase and, in turn, provides more opportunities to increase your online sales.
For example, people would like to buy a Christmas tree, then your content should have keywords related to Christmas tree on product pages, titles, descriptions, and many more. 
It is advisable to go for keyword research before finalizing the keywords for your website. Your main focus should be:
Acquiring backlinks from your affiliates and channel partners.
Voice search with phrases having frequent searches.
Writing blogs with sale-specific keywords on the festive season.
Coming soon pages for new product launches or any upcoming website.
Email Marketing
For creating awareness among your customers regarding multiple offers and discounts, email marketing is still a favorite tactic to increase sales and profits for your eCommerce store. 
Your email campaigns should be structured with themes like special deals, the early season offers reminders about the abandon carts, loyal customer rewards, last minute offers, referral programs, countdown deals, and so on. 
Convert your potential leads into sales-ready leads today by valuable email content that entices the customers to make a decision in favor of your eCommerce business.
Some points to remember while you opt for email marketing this holiday season:
Prepare the email list
Personalize your emails that they stand out in the crowd
Add offers to your emails
Conclusion
The checklist is prepared for this festive holiday season for optimizing your eCommerce store with these 12 tips. Provide your customers with the best customer experience and start increasing sales for this holiday season.
Author Bio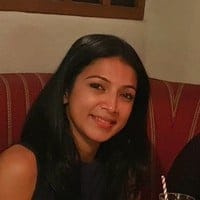 Sheelu George is a Senior Business Analyst at Fortunesoft IT Innovations.A technology enthusiast and a strong believer in end-to-end software product engineering, agile & devOps.