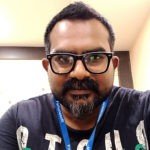 By
Jeevan Babu
January 14, 2020
10 min read
How to choose the right payment gateway for your eCommerce site?
As eCommerce has enabled shoppers to shop online from various corners, it has enabled merchants to collect payments through virtual channels. With the presence of numerous options for online gateways, choosing the right one to process your store's sales is crucial. One wrong choice and you will be responsible for your store's downfall in return.
Users of various eCommerce platforms have access to all the major online payment gateways. But the role of choosing the most convenient payment gateway for your customers catering to the needs of both parties is important. This decision of yours will directly drive the potential of your store's growth.
This blog provides the details of how to choose the right payment gateway for your eCommerce store out of the available options and the top 5 eCommerce payment gateways available to integrate with your eCommerce site.
We will have the following section:
Factors to consider before choosing the right payment provider
Top 5 eCommerce Payment Gateways
Let us walk through the details.
Factors to consider before choosing the right payment provider
In spite of the fact that payment gateways increase the security, you can't pick a random payment gateway and pat your back on the selection. Consider the following things while choosing the gateway for your eCommerce store.
Hosted and Integrated Payment Gateways
A hosted or redirect payment gateway makes a customer leave your eCommerce website and goes to the company's website, managing the gateway to pay. They are redirected to an external page for processing the payment.
An integrated or a direct payment gateway enables the user to stay on your website and process the payment. With integrated payment gateway, eCommerce website gets connected to the gateway via API. 
In integrated payment gateway, the tasks are managed by the payment gateway provider for completing the necessary transactions using an API integration. The platform owner has total control over the checkout page's look and feel with allowing to accept payment from a wide range of spectrum. This provides you to engage your customers with your brand serving the high-quality checkout experience. 
If you don't want to get hacked then hosted payment gateway is the best payment gateway option. It ensures the security of your clients' debit and credit cards information from getting hacked. But sometimes your users may get a bit discomfort in leaving your site and getting redirected to a payment gateway that they are not aware of. In this case, an integrated payment gateway can be used if you want to build trust with your customers and have a more professional payment process for your eCommerce stores. 
With integrated payment gateways, you have to check whether the security is up-to-date.
Fees
Most of the payment gateways will charge a fee for each product you are selling. Therefore, it is essential to check that the total cost that would be incurred on selecting a payment gateway. There are three types of costs involved, set-up fee, monthly fee, and the transaction fee. 
To find the most suitable and pocket-friendly choice for your business, you need to check both the volume and value for your transactions. If the value of transactions for your business is not that high, then the competitive transaction fee rate of 2.9% + 30ç is ideal. But if the transaction cost is high, then your expenses with rise significantly. It is suggested to opt for a monthly fee scheme with a low transaction fee if your business is dealing with transactions of higher-value.
Multiple payment methods and Multi-currency Support
Visa, MasterCard, and Amex are the most popularly used and accepted credit cards by most of the payment gateways. But, some regions have some other types of payment options. Therefore, before selecting a payment gateway, you need to check whether your choice supports the most popular payment method in the targeted area. 
It is definite that your eCommerce business will target international market. If so, you need to have a multi-currency support as every country will have their currencies to transact. While selecting your payment gateway, make sure to check whether the payment gateway you are thinking to integrate with your e-store is capable enough to handle payments in multiple currencies. Also, check the fees that are involved in foreign currency transactions.
Time to hold
Do you know, even after the payments are approved immediately, the money is held from 1-7 days depending on the service provider to get settled to your account?
This is done to handle the refunds and charge-backs. You can choose a payment gateway to get paid immediately on the basis of your cash flow.
Security
As your website is storing the crucial information of the shoppers like credit/debit card credentials, the security of your payment gateway should be on highest priority. Multiple payment gateways have various security standards catering to the needs and requirements of the shoppers. It is suggested to choose a payment gateway that is level-1 PCI DSS compliant. Fraud detection and other tools for fraudulent transaction detection will be an added advantage if present in the payment gateway you are choosing for your e-store.
Mobile Payments
If you are into eCommerce business, then you know the role of smartphones and tablets. A majority of the shoppers prefer to shop from their mobile phones. Therefore, a payment gateway that supports payments from mobile devices should be chosen. A payment gateway that supports mobile payments provides your customers the flexibility to pay from their devices at any time and from any location.
Integration with other systems
Everything depends on the integration of the payment gateway with your e-store. Check whether the payment gateway is capable of connecting the invoicing or accounting software. This is essential as the invoice will get updated automatically in your book keeping system when an online transaction takes place. This saves a lot of time and effort. You don't need to keep track of payments and update all the information in your accounting system manually.
Limits
Losing potential customers due to an upper limit on the transaction amount that can be processed per month won't be favorable for your eCommerce business. If your business is small, it might not have a great impact. But, if you have a large business that deals with high value goods or processes large transactions, you have to be aware about the upper limits of the transactions to avoid losing your customers.
Top 5 eCommerce Payment Gateways
The top eCommerce payment gateways that serve all around the globe has been listed below. Let's check out the reason behind their immense popularity and to which platform they can be integrated well  adhering to your eCommerce business. 
Stripe:
If you have a WooCommerce store then Stripe is a perfect payment gateway that you need. It is an online service accepting credit card payments. 
The main requirement is of a SSL certificate for data encryption. This data is exchanged between the bank and your server to avoid the caching of the confidential information.
With Stripe, your customers won't be getting back to an external payment page, thus acting as a solution to minimize cart abandonment. Stripe works in White label and is the most economical solution with the following calculation put up by Stripe official website:
With its presence in 26 countries, Stripe supports over 135+ currencies.
PayPal
PayPal is a top-tier payment gateway and the first preference for Magento stores. As per a study, PayPal has 22 million active PayPal merchant accounts. Its immense popularity with 286 million active PayPal accounts is a proof that you shouldn't miss this payment gateway as you might lose a major portion of the business.
PayPal is available in over 200+ markets supporting 100+ currencies and has processed 9.9 billion payments in 2018. 
The user can pay through PayPal account or with a credit card. User's email is used to send the money or the payment. This is a good tact to entice the user to sign-up with PayPal. Another feature of PayPal is to let the user send money through the service.
Shopify Payments
Shopify platform users can leverage the benefit of Shopify payment which their own payment platform. This payment platform charges a standard 2.2% transaction fee for using the platform but doesn't apply if you select their gateway, halving your transaction fee. Seems worth trying, isn't it?
With only a form to fill, the process for setting-up Shopify is simple and quick. It is important to note that the prices may vary depending on what plan of Shopify you are using. 
Payments might take up to 3 business days to reach you. You can take physical payments as well through a free Card reader. Shopify Payment has a better integration to your store's backend with a lower transaction rates. 
With Shopify Payment you can identify the suspicious orders with built-in risk tools. Managing orders, payments, and payouts are directly within Shopify.
Adyen
Adyen, a multi-channel payment solution that easily integrates with BigCommerce platform, is for merchants looking to escalate their business internationally. Connecting multiple payment methods and enabling you for accepting payments worldwide without integrating separate payment methods, Adyen adds any payment method and over 150 currencies for checking out. It provides local payment methods as well so that your shoppers can pay the way they trust and are aware of.
Amazon Pay
If you want to increase conversions and optimize the experience of the customers on your website across all the devices, then Amazon Pay is that you need for your eCommerce store built on any platform. 
Amazon Pay offers a hassle-free payment without remembering numerous passwords and usernames. You just need to have an account and the details.
Whether customer or merchant, Amazon pay has got you covered. It offers a 100% Buyers' protection guarantee to the buyers. It offers fraud detection technology at no additional cost to the merchants. 
Thus, Amazon Pay is a critical part for your online business and strategies for enhancing growth and capturing more customers.
Wrapping it up!
By the end of this blog, you have the factors that you need to consider before selecting a payment gateway for your eCommerce store and the top 5 eCommerce payment gateways that are trending and promises to offer a hassle-free and secure payment services to you and your customers. 
Author Bio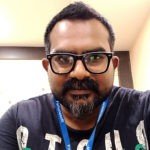 Jeevan Babu is a technology enthusiast and strong believer in agile product development. He is a Senior Project Manager at Fortunesoft IT Innovations - a leading custom software development company. A Computer Engineer by education and a technology adherent by passion. His interest in computers & the internet has made him a self-proclaimed geek.