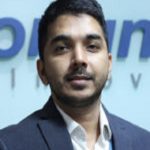 By
Deepu George
October 1, 2019
18 min read
Why aren't your customers buying from your online store ?
Every e-commerce store owner, whether novice or experienced, has the aim of increasing the sales in their online stores. But due to some unintentional mistakes, owners often end up screwing their sales. In this blog, we will be focusing on why your customers aren't buying from your e-commerce store. This blog will definitely help you in boosting the revenue for your e-commerce business.
Every e-commerce store owner, whether novice or experienced, has the aim of increasing the sales in their online stores. But due to some unintentional mistakes, owners often end up screwing their sales. In this blog, we will be focusing on why your customers aren't buying from your e-commerce store. This blog will definitely help you in boosting the revenue for your e-commerce business.
Since the major concern revolves around conversions, the loopholes that go unnoticed are:
Lack of Research
You don't know how to segment your audience
You aren't appearing in search engines
A broad and Competitive niche will land you in trouble
Is your e-store lacking Unique Selling Proposition?
Are you on Social Media?
Issues with User Experience(UX) that your online store is going through
The details are missed out in Product Descriptions
How can people trust you?
Competitive Pricing
Let us dive into the details. 
Lack of research
Why market research is an essential element?
Market research is essential for analyzing the industry of the business you own and who are the ideal customers for that business. If your e-commerce store is about men's clothing range, market research will guide you towards the popularity of the niche and help in making decisions about the investment you have done. You can create a unique selling point (USP) with this knowledge. Product lineup and strategizing marketing tact for your store are some of the benefits that you gain from extensive market research.
Since your aim is to differentiate your e-store from others, understanding the market and the target audience helps to dive deep into the understanding of your potential customers with deep insights about how you can make your online store more visible. 
You don't know to segment your audience
Why do you want to write a blog post or product description? Why do you want to make marketing messages or social media updates? 
The reason is you want to have a great appeal to your customers for your products and services.
But do you know who your customers are?
Numerous businesses adapt the practice of Buyers Persona on the basis of their background, demographics, interests, and preferences.
If you have done the market research perfectly and know about your target audience, creating a buyer persona won't be a hard nut to crack. Simply be ready with the following details and get your buyer persona ready.
The persona's name
Your persona's work
Persona's problems
Persona's capability to make a decision to purchase
Persona's favorite pass time and interests
Persona's reading list
Persona's social network
Persona's trusted network
The answers to these points will lead you to a broad picture of the marketing and advertising campaigns of your products and services to your target audience. With these, you get to speak to them directly and create a connection. You make them realize that you know their challenges, understand them, and assure them about the right solutions they will get from you. 
You aren't appearing in Search Engines
Is your store searchable on Google? 
I am sure you are working to get better rankings of your online store through search engine optimization. Your store should appear immediately once you type its name in the search. You have to level up your optimization every time so that your store appears in the search results by typing the relevant keywords for your products and content.
You have to brush up on your SEO skills if your store name doesn't make in the searches with appropriate keywords. If you are stuck with this, you should check with the store's search settings and see whether they are configured correctly. Other things that should be on your to-do list should be:
Signing up for Google Search Console
Sitemap Submission
Usage of additional webmaster tools
Optimization of blogs and product pages for relevant keywords.
Website optimization
A broad and Competitive niche will land you in trouble
You have an e-store that deals with T-shirts. There is no harm in having an online store that will sell only T-shirts but the chance of having a hard journey is something that I can assure you. You aren't alone in the market dealing with T-Shirts. To rise above the competition you have to increase your budget for marketing on a large scale and for advertisements. This will help you gain recognition for your brand in T-shirts and help you get through in this cut-throat competitive market. 
My suggestion on this is initially it is ideal to focus on a generic t-shirt, for example, vintage, funny, custom tees, animal tees, and so on. This segments the audience as per the products they are looking for and you are offering them. Thus your target audience will be able to find your online store easily with the range of specific products you sell and they are searching on social media and search engines.  
Is your e-store lacking Unique Selling Proposition?
You have an online store that offers a wide range of clothing for men. The marketplace is occupied with a good number of competitors offering the same products. Then why should people come to your e-store? How can you differentiate yourself from your competitors? How will you make your e-store more fascinating to your target customer out of millions of search results for online men's clothing? 
If you have the answer to all the questions that were asked, then you have a unique selling proposition (USP) for your business. It is a statement that depicts your specialty about your online store and how you are better than your competitors. All you have to do is focus on the unique traits while marketing and advertising your product so that it could leave a long-lasting mark on your customers' minds.
Are you on social media?
As per the research by Smart Insights, 2019 has recorded 3.484 billion social media users worldwide. So investing in social media marketing isn't a bad option at all. They not only provide a platform for customer interaction beyond local and social boundaries but also offer numerous possibilities to share photos, videos, and content. 
With Facebook having 2.4 billion users worldwide, brands are flowing with the flow of social media marketing craze and strategies. Due to its capacity to reach to a maximum number of people around the globe, social media is widely adapted widely in marketing. The benefits not only remain to its interaction but also to its cost-effectiveness and loyalty-building marketing tact. 
The homework that you need to do is analyze the market and create buyers' persona. This will ease you to target your audience more precisely and give a clear understanding of the social media platform they use the most. This further provides you with potential leads to sales.
Issues with User Experience(UX) that your online store is going through
If you are an e-commerce store owner, you know the tact to win half of the battle. Define your target audience and market and attract them to your website. The next half includes how you can convert your visitors to customers. Therefore, though the tact you adapt to outshine your competitors in terms of products and their marketing is fantabulous, you still have a bright chance to lose customers based on the issues on user experience. 
Ensure yourselves about the conversions with the following checklist:
Recheck your links: Always check your published links to your website and test it. This avoids loss of traffic due to errors while typing from posts, random content, and social media profiles.
Check the loading time: It is always important to keep track of the time required to load your online store on desktop browsers or mobile devices. The expected loading time of your website shouldn't exceed two seconds which if happened to exceed the limit can cause abandonment of your website.
Organization of the store: Check whether all the products in your store are easily located in a few clicks and using the store's search box.
The ease of Purchase: The best way to find out the flexibility of the shopping cart of your store, check your shopping cart's flexibility with multiple platforms.
Count your pop-ups and ads: Pop-ups have the reputation to block the browsing experience at every interval. With the negative impact of digital advertisements, pop-ups and ads should be limited on your website to avoid any sort of interruption while the customers are in your online store.
Check whether all the necessary information is displayed:You need to check whether all the relevant and important information like size chart, brief product details, offers, pricing, call to action, shipping charges, and a timer to create a situation of emergency, are properly placed on your website
The details are missed out in Product Descriptions
First, you need to do your homework seriously. 
Brief market research with the competitors' websites will help you to find out how they are selling the products that your store has to offer and how have they described their products.
Make a comparative analysis on the basis of the following points:
Whether the product descriptions on your website are long or short.
Did they include technical specifications and details?
What is the mode of organization for the text sections? What they have used tabs or headers?
Did they include multiple photos for the same product?
Did they use videos for describing the products?
Do the description of a product able to make an impact on the decision of the customer to make a purchase?
Check whether the product descriptions are SEO optimized or not.
Since the ultimate aim is to convert your visitors into customers and end up buying at your store, the product description for your online store should be a description that would impact the buyer's decision to buy the product.
How can people trust you?
How can you simply ask a customer to trust you with their credit card? 
As trust is one of the most crucial factors during purchase, your customers should feel secure about the information they provide to make a purchase. By checking whether your product is able to solve their problem or not, you can win the trust of the customers for the products they are buying.
If you are looking to enhance the credibility of the store then improvements like a custom domain, a professionally designed logo, trust badges, site seals, reviews, feedback, adding an about us page, visible shipping and refund policies will do the work for you.
Competitive Pricing
I agree your online store houses a wide range of products with guaranteed quality. But are your competitors with the same quality offering the products at a comparatively low price? 
Therefore researching your marketplace will help you to fix prices for the products in competition with your online store. What additional benefits do you provide? Do you have smooth exchanges and return policies? Are you offering free shipping during the holidays? 
Your competitors should be analyzed very minutely. Idealize them and then perform one level-up.
Conclusion
When your customers aren't turning up to your stores as it should have happened, the first thing that strikes your mind is whether your products are not doing well? But the main factor that affects your online sales is the way you present your products to your visitors. I have mentioned ten possible and common reasons as to why customers aren't buying from your online store. If you have faced any kind of difficulty as mentioned above, the issue can be resolved with the tips given in the article. If you had to face something else, let us discuss it. You can leave your comments below. 
Author Bio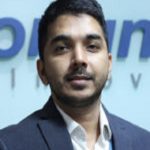 Deepu George is a technology enthusiast and strong believer in agile product development. He has been pioneering financial leadership nurturing the growth of company & focuses on leading Fortunesoft IT Innovation strategies, generating new ideas and consulting on projects.