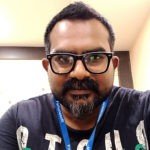 By
Jeevan Babu
January 8, 2020
12 min read
How to reduce shopping cart abandonment in your e-Store?
Every eCommerce store owner has gone through the pain of watching customers giving up and leaving the store abandoning their shopping carts. According to a study by Baymard Institute, the average documented online shopping cart abandonment rate is 69.57% indicating the chances of losing a major portion of the business if not taken seriously.
The first thing while optimizing your checkout page to discard shopping cart abandonment is improving the customer experience from the beginning till the end. Quick-fixes are often tempting but, in the long-run, they fail to keep up the pace. Therefore, for an effective, long-term strategy, improvements across the customer touchpoints are essential.
This article addresses your concern to fix this problem by providing some handy tips for your eCommerce store. They include:
Surprises with costs are not cool
Exit-Intent is required
Build trust in your eCommerce Store
Effortlessly Save the cart
Let them get in touch with you easily
Multiple options for payment
Abandoned cart email sequence
Guest Checkout
Add a detailed product description & Specification
Scarcity usage rocks!
Revamp your checkout process
Progress indicators on checkout pages
Effortless navigation between the cart and store
Retarget your customers
Let's check out in-depth.
Surprises with costs are not cool
Transparency should be maintained to avoid shopping cart abandonment in your eCommerce store. As per a study, the leading cost for eCommerce shopping cart abandonment is unexpected shipping costs.
It is advisable to provide the users with all the relevant information associated with shipping and returns on the product page. Providing the users a surprise package with hefty fees on the checkout screen will lead to more shopping cart abandonment.
Even if the shipping costs aren't free, see that they are highly accurate. Also, reducing cart abandonment by flat rates is another way to relieve your customers from hidden costs and calculations.
Another perk is free shipping offer your loyal customers. Free shipping helps to increase your customer base and makes your existing customer revisit you. It is a way to 'Thank' them due to repeated purchases on your eCommerce store. This free shipping promo should be visible on your online store as it is a highly compelling thing for your shoppers. 
Effective Pop-ups
Address the concerns that a customer has as these always act as a barrier to purchase. This is another way to reduce cart abandonment by pop-ups. 
With pop-ups, you can share an important piece of information, offers, or a message of urgency like the last few pieces available, keeping the shoppers attentive and engaged with your eCommerce store and refraining from abandoning the eCommerce shopping cart. 
A piece of important advice, see that you don't irritate your customers by loading them with multiple pop-ups.
The different types of pop-ups that can be used:
Exit popups: These kinds of pop-ups appear while the customer presses the exit button or the back button. 
First-time visitor popups: These pop-ups are for the first-time or new visitors to the e-store with multiple offers and discounts. 
Offer pop-ups: If you are thinking to promote new services or items or want to clear up the stock then these kinds of offer pop-ups are best. 
Email popups: If you collect the email addresses of the visitors, you can easily follow up later.
Build trust in your eCommerce Store
Are you under the impression that your transaction forms are a formality?
If yes, then you are still not prepared for the eCommerce competition. Forms are also a vital part that helps in establishing trust in your site. 
A transaction form normally asks for credentials, personal information of the customers and indirectly you are asking them to trust you over this. People are hesitant to share their credit/debit card information as there are chances of credit/debit card fraud. 
Their hard-earned money and financial details can't be put at risk and therefore the role of transaction forms comes into the picture. Use these forms as an opportunity to establish trust. Incorporate trust symbols as security logos close to the transaction forms. 
Your security logos shouldn't be the ones that the customers are unaware of. Use famous trust symbols like McAfee, Norton Secured, and so on. This is important as 75% of the consumers chose to abandon rather than purchasing as they couldn't recognize the trust logos and 61% of the customers don't make a purchase as the trust logos were missing.
Effortlessly Save the Cart
One of the important factors to increase the conversion rate is making the return to carts-in progress effortless. 
Unlike brick-and-mortar stores, shopping online provides benefits to the customers like returning to an ongoing order later on. 
There are numerous potential distractions online and completing a checkout process is impossible without disruption. Therefore, permitting the users to return to their shopping carts as per their convenience is mandatory. Thus, saving a shopping cart should be as simple as possible. 
Tips:
Help users to save their shopping cart with the following tips:
Use browser cookies to remember customers' shopping carts without asking them to log in.
As facilitated by Amazon, most of the browsers have provisions for remembering the login credentials. This reduces the friction of repeatedly asking to sign-in into their accounts reducing the chances of irritating the users to abandon their shopping carts. 
Though saving carts is an advantage for both the users and the customers, saving their carts without their permission or knowledge may freak them out questioning their data privacy with your website. Therefore, being upfront about these things is of prime importance. 
There are multiple options available to achieve this considering the shopping cart provider you wish to use.
Save & Share Cart for WooCommerce – The users can save their carts and later retrieve them through a unique link. 
Recover Abandoned Cart for WooCommerce – Monitors the abandoned carts and sends emails automatically with offers and coupons with a link to the cart.
Shopify Professional or Unlimited – Monitor abandoned carts with Shopify professional or unlimited. It also facilitates manual and automatic emails to the customers with a permalink to their abandoned shopping carts. 
Apps for Shopify Basic – This provides you multiple options through various Shopify apps for saving the shopping carts. 
Let them get in touch with you easily
Due to the unanswered questions of the customers, they get reluctant to complete the checkout process and abandon their shopping carts. A live chat support option has become a mandate if you want them to complete their shopping on your website. With live chat support, customers' issues get solved quickly thus decreasing the chances of cart abandonment. 
You can integrate tools like Chatra for your online store and leverage the benefits including easy, affordability, and advanced features for your store.
Move your sales funnel at a steady pace with live chat options.
Other live chat options that can be considered are:
Tidio
LiveChat
JivoChat
Facebook Chat
Chatport
Provide your customers with multiple channels to reach you easily. Being an eCommerce store owner, you should be loud about how your brand is available at customers' service when they need the most. The various communication channels are:
Phone
email
LiveChat
FAQ page
Social Media DMs
Social Media Comments
Multiple options for payment
As per the study, 6% of customers abandon their shopping carts due to a lack of multiple payment options. eCommerce business is worldwide and you don't know which payment option would work in a particular option and which doesn't. Customers have different sets of preferences. Always add multiple payment options for your eCommerce store like:
COD, Credit/debit cards, PayPal, Cash cards, Mobile Wallets, and so on. 
Abandoned Cart Email Sequence
Many shoppers add items to their shopping cart and before the checkout process, they abandon their carts and leave the e-store without making a purchase. 
Abandon Cart Email Sequence is a series of follow-up emails that are sent to potential buyers who had to abandon their carts. The email sequences basically remind them about the items that they had left and incorporates various methods to entice customers to come back and make a purchase. 
Since the sale has to be closed, these email sequences should pitch their email as follows:
Urgency
Scarcity
Ownership
Brand value proposition
Discount ladders
Guest Checkout
Guest checkout has its own advantage. With less time, the users can make a purchase from the eCommerce store without the hassle of making their accounts. Filling up long forms for signing up irritates a customer. To reduce the friction and boost conversions, your e-store should have a guest checkout option. 
Add a detailed product description and specification
Your cart page appeals to shoppers to pay. eCommerce buyers use this cart page to review their orders. Therefore, you need to display all the relevant information about the product they review.
Tips:
Try to include:
Clear and crisp images 
The correct and precise name of the product.
Specifications
Size and quantity
Color
The customers opt for a final review of the product before they make a purchase. Therefore, these elements will decrease the friction of hassle and gradually decrease shopping cart abandonment due to unclear data. 
Scarcity usage rocks!
A little extra push might do wonders. Creating urgency by showing them the scarcity of a particular product motivates them to shop as soon as possible. 
Some of the strategies that can be followed:
Displaying the units of the product left
Adding a countdown clock or a timer showing the scarcity.
Number of people viewing the product or how many items were sold
Social Proof
Revamp your checkout process
Is your checkout page a combination of a large number of form fields, entering repeated shipping information, and cluttered information, then it's high time that you should think about revamping your checkout page for increasing conversions. 
A streamlined checkout process includes lesser form fields that lead to the quick completion of the form and the shopper can immediately move to the next step. Too many form fields may irritate the user and result in abandoning the shopping cart. 
Tip:
Try to limit the fields in a form. See that the form has only essential fields relevant to your business.  
One of the best examples:
Repeated shipping detail entry can be avoided by providing options to your shoppers to save their shipping address with you. Also, an in-store pickup option can be thought of as it allows the customers to skip the shipping information entry and simply pick up at the retail outlet nearby.
Progress indicators on checkout pages
Improve your customers' eCommerce experience by including a progress indicator on your checkout pages. 
With a progress indicator, you are giving a clear view about where your customers are in the process and the estimated time they would take to complete the purchase. 
Assure your visitors that they will soon wind up the process of purchasing with a couple of steps through the progress indicator. With progress indicator, it helps in eliminating the ambiguity with a clear cut process and the way the customer can grasp it easily. 
Tips:
Keep a few steps in the progress indicator
A/B testing should be done on the progress indicators as they may vary depending on the eCommerce business you own. 
Effortless navigation between the cart and store 
Online shopping is often indirect and far from linearity. Customers always find an easy way to move between your cart and your store. The easier they find it, the more they would stick to your website and make a purchase. 
Making navigation between a shopping cart and eCommerce store easy and effortless will reduce the friction in the checkout process. 
But as always said, sales and marketing don't have any particular methodology. It is a trial and error method. eCommerce giants like Amazon are constantly experimenting by optimizing the checkout pages and trying to reduce the friction and make the process as simple as possible. 
If your navigation flow forces the visitor to click on "Back" then you have to rethink the design of your checkout process as the principles of web navigation are the same for the checkout process. 
Tip: 
Make provision to help the customers to save their carts effortlessly so that they can return to the cart in progress later on. Offer logical and intuitive navigation options to your customers for navigation between the product pages and checkout. 
Retarget your customers
Combat shopping cart abandonment with retargeting. It is absolutely essential and mandatory for an eCommerce store owner to retarget people who were close to the finish line but gave up. Retargeting is giving a final shot for getting the visitors back again in a single session. 
In this multi-device environment, retargeting has been adapted by Facebook for the Shopping cart abandoners. With inherent visuals, Facebook ads are ideal for attracting visitors' attention to your products and services. 
Products that lack visual appeal or conveying unique selling proposition through images can be remarketed through Google AdWords and Bing Ads. 
In a nutshell, retargeting customers help in winning back your prospective customers that you lose in the long run. 
Wrapping it up!
Are you ready to catch hold of those shoppers who slip away? With the tips mentioned above, you can reduce shopping cart abandonment and increase sales through your eCommerce store. Let us recap all the points:
Surprises with costs are not cool
Exit-Intent is required
Build trust in your eCommerce Store
Effortlessly Save the cart
Let them get in touch with you easily
Retarget your customers
Add a detailed product description & Specification
Scarcity usage rocks!
Revamp your checkout process
Progress indicators on checkout pages
Effortless navigation between the cart and store 
Author Bio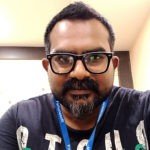 Jeevan Babu is a technology enthusiast and strong believer in agile product development. He is a Senior Project Manager at Fortunesoft IT Innovations , a leading custom software development company. A Computer Engineer by education and a technology adherent by passion. His interest in computers & the internet has made him a self-proclaimed geek.