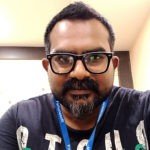 By
Jeevan Babu
January 17, 2020
8 min read
eCommerce store migration: The challenges you need to know
Every eCommerce company has to face a situation where the growth of their website has to go for its maximum capabilities. This is the time when a migration is needed. Though migrations are scary and painful, they are necessary for the growth of your business and in achieving higher levels.
Every eCommerce business search for a competitive edge over the others by providing a unique selling experience to their customers. This requires scalable solutions for their online store. Moreover, owners looking to migrate their existing eCommerce store have to go through various challenges and difficulties.
Though there are plenty of to-dos while migrating from one platform to another, some of the major challenges that you need to be aware are listed below. They are:
Data Migration
Referral Traffic and SEO
Redirects and 404 Errors
Plan to Roll Back
Third-party Integration
Brand Image and Customer Experience
Fear to change
Let us check out these challenges that you need to be aware of in details:
Data Migration
Data migration is not limited to moving your existing customers, products, and sales data from the old website to the new platform. It is an art where the data is migrated smoothly without any losses especially when the migration is difficult. A proper plan and expertise with the migration is required for the following data:
Customer's data
Data migration is a difficult task as you expect the customer experience to stay unhampered without any glitches. The logging in on to the new website from the old website should be easy. There may be situations where the users need to set up new credentials. You can make sure that this entire procedure is smooth enough for the customers.
Mostly the platforms would encrypt passwords and user data for security. This might result in difficulty of handing over the credentials directly to the user as the information might not get decrypted by another platform. Thus, eCommerce business owners should be enthusiastic to strategize the customer data migration to avoid any last-minute frustrations.
Categories and Products
The attributes and categories of the products need a systematic migration on the new platform with high-quality images and inventory from the older one.
Sales History
Migrating sales history is important as it gives a clear idea about the performance of your sales over a period of time. Moreover, the customers would panic if their transaction history is missing from the dashboard. This migration of sales history is often onto deaf ears of the e-store owners. They are technically difficult if the sales history isn't managed properly on the old platform.
CMS Pages
If your website has housed blogs and informative content, migration of these pages has to be done on the new platform as they help in maintaining the SEO rankings and organic traffic on your website.
It is always advisable to hire expert developers from eCommerce development companies that hold a strong eCommerce expertise over the years with various migration tools and extensions.
Referral Traffic and SEO
Your website should be able to accumulate the Google rankings these days organically overtime. It is important to know that migration may result in a dip in these rankings and traffic temporarily. There is a worst possibility of killing the website's indexation in Google completely. There is a possibility of referral traffic from social media, forums, blogs, and various marketing platforms to take a dive down. Therefore, it is advised to research the SEO requirements before opting for migration.  
Are you scared of migrating to a new platform? Don't be. Here is a checklist for not losing the traffic:
Check the need of migration and whether it's the right choice.
Test your website on a test server.
Plan your website migration in a slow period of the year.
Identify any crawl errors on the website by crawling before migration.
Retain the copy of Google Analytics to monitor the traffic loss immediately after the migration.
List all the old URL and the new URL as losing even a single record may result in loss of traffic. Map the older ones correctly. 
Internal links have to be updated.
All the new pages should be self-canonicalize as it tells Google that the new site is the new location of the old site.
Duplicate content issues should be resolved
The removed pages should be identified and addressed
Check whether the 404 page is in place.
Sitemap should be managed and submitted.
All the changed links should be redirected.
Don't give up the control of the old domain.
All the changed links should be redirected.
404s and redirects should be checked.
Indexed page counts should be monitored.
Though you need to be prepared for a drop at the initial stage immediately after the migration, plan your migration process during the slow period of the year in sales. This will help your website to recover before the higher or peak period of sales. There are higher chances of recovering the traffic and rankings if the SEO is well planned and the migration is strategized properly.
301 Redirects and 404 Errors
Your website's landing page URL are cached by the search engines. For the products, categories, and CMS pages on the new migrated platform, some old URLs have to be retained. If changed, a proper 301 redirection is needed. 301 redirection is necessary for maintaining the SEO ranking. It also refrains from losing the organic traffic. 301 redirects notify Google and other search engines that the requested URL has been moved to another one permanently.
404 response code means the visitor could locate the server but was unable to reach the specific destination within your site. Find out all the newly generated 404 errors and implement 301 redirection of such 404 error pages.
Plan to Roll Back
After taking care of every minute requirement of migration, a proper hosting and SEO strategies, if you are losing all the organic traffic, be wise and brave enough to roll back to your older platform as running your business is more important than having a website.
It is suggested to keep your old platform a couple of months after the migration as a part of the roll back plan if things don't turn in your favor.
Third-party Integration
While migrating your eCommerce store from one platform to another, third-party applications like CRM system, email service, supply chain management software or any accounting application synced with your existing platform needs to be checked whether they are intact while migrating the e-store. This is essential as it results in costly errors while transferring data. You need to budget for setting up a new API if your new platform doesn't allow perfect and smooth integration with your current system for continuously using the existing tools. Another important consideration is the change in workflow or the user-interface that you will experience as integration takes place with the new eCommerce platform. 
Brand Image and Customer Experience
A small change in the eCommerce website can create inconsistency in the customers' shopping experience. This will directly affect their perception of your brand image. Extreme drastic changes may cause difficulty for the customers to locate things they are in search of. This may lead to give up the website and leave without making a purchase. 
If the user-experience is affected due to abrupt changes in the website, it will erode trust in your brand that may further result in denial of placing an order due to an unfamiliar interface. 
There is no doubt that your brand image and the customer experience will be upgraded through a facelift, it is necessary to go for a gradual transition. A gradual transition will help the returning visitors to navigate your website with ease and make a hassle-free purchase. 
You can create a plan for customer communication where you can broadcast the updations going on in your website through email, social media, and other customer touchpoints. Drive traffic by promoting a special discount or offer or by creating a buzz.
Fear to Change
With a conservative mindset, clients always think to have a familiar approach, even if the approach isn't going to give any fruitful results and inefficient enough. They hold on to a certain set of design features and buttons placed at certain positions on the screen irrespective of the effect that it may cause on the user-experience. Therefore, if you are expecting a word of appreciation for your ideas and hard work for the new site you presented them, then you are hurting yourself. They might simply discard the idea in worst case and not accept the new website. This is a problem with in-house team as well if they had to struggle for the changes. Therefore, it is advisable to share the blueprint of your plans for migration to the parties involved in the entire process.
In a nutshell
The challenges that are listed above are in a variety of ways and might differ from store to store. While choosing the right method to tackle these challenges, you need to research on your budget, timeline, configurations, and business requirements. Therefore, eCommerce website development company becomes the best solution as their expertise handles all the site builds and migrations that help in a smooth migration of your eCommerce store.
There is a huge competition in the eCommerce market and is increasing every day. To keep up the pace with the market, it has become mandatory to come up with something new that the customers would like. 
We are with you throughout the entire process whether it is selecting the most appropriate eCommerce platform, migrating your online store from one platform to another or upgrading your eCommerce app. 
If you are looking for migration or up-gradation or development, we will be happy to help you throughout the entire process. You can connect us and have an initial discussion about the requirements and how we can help you throughout.
Author Bio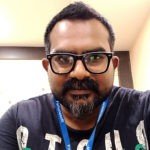 Jeevan Babu is a technology enthusiast and strong believer in agile product development. He is a Senior Project Manager at Fortunesoft IT Innovations , a leading custom software development company. A Computer Engineer by education and a technology adherent by passion. His interest in computers & the internet has made him a self-proclaimed geek.