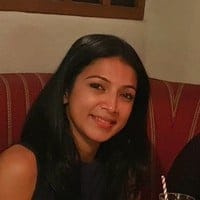 By
Sheelu George
May 25, 2021
12 min read
Top 8 best practices to protect your users' eCommerce data
Ecommerce has changed the complete shopping scenario today. With the increasing number of online shoppers, the threat of data breaches has also doubled. Reports by Verizon Business show that at least 407 incidents at small companies, with at least 221 confirmed data breach events happened in 2020.
Privacy has been a major concern for online businesses. Any activity that includes sharing of customers' data with third parties involves the risk of breach of confidentiality. Therefore, sellers have to ensure that the authentic user (the one the seller has chosen) has access to their personal information and credentials.
Merchants are under pressure to protect their users and ensure a secure environment. To imbibe robust security to your eCommerce website and protect users' data, here are the 7 best practices listed down.
Only collect relevant data
During registration, many eCommerce websites collect a large amount of user data such as mobile numbers, social security numbers, email ids, and other info.
But, do you really need so much data?
A data breach can result in losing the trust of your customers, hefty penalties from government agencies, and damage to your brand reputation.
To avoid such a situation, it's better to opt for defined information policies and restrict yourself to collect only relevant and crucial information of your customers on your online store. Your policies should cover access permissions of the stored data for the employees.
The HTTPS shift
As an owner of your online store, you must be aware of the PCI-DSS guidelines. If you adhere to these guidelines, then you're required to shift your eCommerce website to a more secure HTTPS platform.
Have you come across a warning sign "Not Secure" when you visit a website? These websites are non-HTTPS. Such websites go down and are prone to attacks and data breaches due to lower footfall. This will further affect your conversion rates. HTTPS has an important role when it comes to rank in Google Search as HTTPS websites are preferred more during keyword search rankings.
To protect e-commerce customer data on your eCommerce store, you must install an SSL certificate. This will encrypt the communication between the web server and the visitor's browser, resulting in a restriction to third-party access. You can buy a cheap SAN SSL certificate. This will allow you to secure multiple domains (hostnames) with a single certificate
Timely update your applications
Why is frequently updating your eCommerce application mandatory?
Every application has some vulnerabilities and can create havoc by allowing hackers to steal crucial information from the website. By updating your eCommerce application, you get to use premium themes for your website. Premium themes come with more features and functionalities and are secure in the long run.
If you're using a content management system, it's always a best practice to update to the CMS and use the latest version as it is secure, offers time-to-time bug fixes, and releases new features. This helps to improve the functionality of your website and provides you up-to-date security.
Ensure that the operating system is also updated to its latest version. It's good if you avoid downloading free plugins to protect your customer's eCommerce data, as it weakens your website.
There are a lot of plugins and themes that act as a gateway for hackers who are trying to get into the website and gain access. Regular auditing of WordPress plugins, themes and other third party integrations will offer enhanced security and minimized vulnerabilities and threats.
Two-factor Authentication
Two-factor or two-step authentication is a security process where the users have to provide
two or more pieces of evidence to verify themselves to get access to a system or application.
The 2FA helps in protecting the user's credentials and also the data that the user has access to. Two-factor authentication offers a higher level of security by offering the user providing first a password and then a second factor such as security token, biometric, facial recognition, or fingerprint
Access patterns
Most of the security breaches are internal. Therefore, if you've a good security mechanism, make sure that they ensure eCommerce security externally as well as internally. Therefore, you have to restrict access to your eCommerce website to only the relevant user.
You can:
1. Have a proper audit log to check user's entries to access the database
2. Restrict access across the networks through robust passwords
3. Modify the passwords at regular intervals
4. Pinpoint unauthorized access through proper audit trail
5. Plug loopholes through audit trail
6. Save eCommerce data through periodic penetration testing across network and website
Data encryption
You can secure sensitive data like passwords by encrypting them using specialized techniques.
You can use intrusion prevention systems such as firewalls, defining roles, for basic protection.
Hashing is another technique that can be found mostly in network communications. Hashing adds a security layer and makes your system tamper-proof.
Ensure secure payments
Avoid storing financial information as this may lead to misuse of information by the hackers and result in fraudulent activities.
You can provide third-party payment providers for payments on your eCommerce store.
It's always good to use specialized payment platforms that are compliant and adhere to security standards such as Authorize.Net, PayPal for secure and seamless payment processing. These platforms have enough and high-level security apparatus to protect your financial data.
Data backup
For online businesses, data backups are insurance.
A primary data failure may lead to the downtime of your eCommerce website. A data loss can be a result of any malicious attack or a human error. If you don't have a proper data backup plan, you may experience revenue loss, frequent downtime, higher costs, and loss of brand reputation. Therefore, online businesses should always include a data recovery plan in their strategy.
For a fully functional and secure eCommerce store, you need to regularly backup your data such as themes, products, category, customer data, orders, inventories, and more.
Wrapping it up
Over the years, we are facing security breaches every now and then. The eCommerce domain isn't an exception and is combating the challenge to protect the data.
As a business owner, it is crucial for you to responsibly protect customer information and build trust in your brand. This will help to position your business and increase revenue. You can consult a leading eCommerce development company as well to understand and define the protection policies and how it's important to implement them in your eCommerce store to prevent data breaches.
Author Bio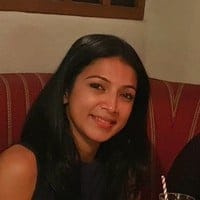 Sheelu George is a Senior Business Analyst at Fortunesoft IT Innovations. A servant leader who is passionate about all things Agile, Lean Software Development & DevOps.