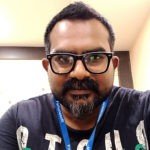 By
Jeevan Babu
October 22, 2019
12 min read
Leveraging the power of Magento 2 for your eCommerce stores
Magento's beta version was launched in 2007 with the aim of providing more world-class features as compared to other existing eCommerce platforms.
With stability and flexibility as the key components, Roy Rubin, the creator of the Magento platform has tried to provide the best to the eCommerce stakeholders.
To date with its recent release of Magento 2.3.3, Magento is able to maintain its position at the top because of its extensive ecosystem.
With the release of Magento 2.3, the Magento eCommerce community received another major highlight.
There is a rise in expectation with the releases of Magento 2.3.x. The expectation revolves around the goal of increasing revenues and conversions.
Magento 2.3.x releases have introduced a lot of high-level services. Further, the legacy of perfection is continued by introducing new tools for enhancing the growth of businesses. These tools are used in fulfilling the client's expectations by empowering developers for more concrete results. 
We can't keep calm as Magento 2.3.x releases are buzzing around. The market is racing to upgrade their eCommerce stores from Magento to Magento 2 as soon as possible. For witnessing exponential growth in business, the store owners should know how Magento 2.3.x is trending for its capacity of providing substantial results. Magento 2.3.x has:
| | |
| --- | --- |
| Areas of Improvement | Metrics |
| Product Quality Improvements | 130+ |
| Security Improvements | 75+ |
| Issues that are closed | 356 |
| Payment Method Integration | Braintree |
| Data Migration Tool | Bluefoot (Only Magento Commerce) |
| Google Chart API | Updated to Image charts |
| Other Improvements | Storefront Accessibility |
If we look back to 2008 when Magento was released, it aimed to reach out to small and medium-sized eCommerce businesses. Magento was being used for all eCommerce platforms due to its efficiency and features like:
Managing multiple storefronts.
Multi-language and multi-currency support 
Search engine friendly.
Easy Management of stores by the Admin
User-friendly Admin Panel.
Full-customized Website
From 2008 to 2019, Magento has rigorously walked on the path of improvement. The challenges posed for Magento has become history after the Magento 2.3 release with tremendous improvements in security, performance, and scalability.
Let us walk through the features that are making headlines.
Security Enhancement
Magento community is always concerned about the security and with the release of Magento 2.3, the security is greatly emphasized by the Magento development team as follows:
Two-Factor Authentication
This feature is an added layer of security to your store against malicious users trying to hack by obtaining store accounts' passwords.  The two-factor authentication hack-proofs the store by asking users their identity proof through a security code that is sent to their registered phone number.
Google ReCAPTCHA
Now malicious and SPAM-related activity detection has become handy with the Google reCAPTCHA tool. This in-built feature secures key web pages from bots and malicious users.
Cache Management ACL
With an improved advanced feature for caching, Magento 2.3 comes with multiple options for store cache management. The Magento Development Team has introduced several options like advanced-cache permissions and access controls to this module. 
Performance Enhancement
Continuing the legacy of not disappointing the users, the development team has accord the Magento community with visible improvements in the performance of Magento with the release of 2.3.x.
PHP 7.2 Support
Magento can leverage the power of PHP 7.2 which includes improved security, better performance, and accessibility to the latest features for the developers. 
Libsodium
By offering support for the Libsodium module by Magento 2.3, it offers enhanced encryption for PHP 7.2 as well. This is because PHP 7.2 has dropped support for mCrypt, the go-to encryption module. 
Key Takeaways:
With Magento 2.3, the performance escalates due to the following reasons:
Due to the optimization in the logic of concurrent access to the block cache, the page load time for the storefront has improved.
The product page gallery loads faster.
The rendering of pages is high-speed.
Hands-on Functionalities
The next time you hire a Magento developer, remember that they are accorded with features that not only save time but also simplifies the magento development flows. 
Progressive Web Apps (PWAs) Studio
The merchants can now deliver a high-performing mobile experience. This not only increases customer engagement with your brand but also increases the conversion rates. 
The developers can utilize the standard themes without the hassle of having a customized theme for mobile and web separately. 
With PWA studio, the time to market websites speeds up. Due to this reason, the total cost lowers. The developers can expect regular updates irrespective of the future releases of Magento as the PWA studio is an open-source framework. 
GraphQL API
As PWAs rise, the API and data requests also increase in the projects. GraphQL, a query language for using APIs, allows shooting a specific number of queries by the requestor. It also permits the requestor to chain multiple requests for getting real-time multiple data sets/information. 
Magento has a dedicated new layer facilitating direct interaction with GraphQL API. 
Page Builder
With the major release of Page builder in Magento's native CMS, the developers are enjoying the features of page builder to fullest. Some of them to name are:
Drag-and-drop interface
Different contents like images and videos
Functionality preview that allows non-technical people to manage their content on their own. 
Real-time editing.
In short, the page builder helps in creating a new page, product and categories editing, and updating the content quickly and easily without any technical resources. 
Asynchronous API
Scalability at its best, the new APIs have:
Better control over the timing and execution of API calls.
Greater volume.
It doesn't have to wait for the completion of previous operations.
Faster performance due to the above reasons.
Fewer API calls during bulk product integration or customer import.
Multi-Source Inventory (MSI)
Managing inventory across multiple locations has become hassle-free for the merchants through a single Magento admin. Merchants are allowed to:
Manage products and quantities.
Manage the warehouse, distribution centers, and third-party drop-shippers.
Managing and Tracking the inventory
Permits to prioritize the operations
Easy integration with third-party inventories.
Inventory reservation system for store owners with one inventory source for easy tracking of products added to the carts deducing the quantities from the stock.
Elasticsearch
Good news for the Magento Open Source users. Elasticsearch was limited to Magento Commerce. But after the release of Magento 2.3, it has extended to Magento Open Source as well. Elasticsearch enables filters with attributes to the Magento websites and thus enhances their searching capabilities.
Magento eCommerce platform has a record in creating extra-ordinary retail experiences in this digital world. Magento platform has the power to breathe in life into your eCommerce websites. This next-generation technology, partnering with the global ecosystem, and providing extensions with the marketplace has tremendous ability to provide a competitive edge to your business and make you stay ahead in this eCommerce competition. 
Elasticsearch provides the following benefits:
Speedy and advanced searches of products.
Multi-lingual support
Stop words and synonym support
No impact of indexing on the customers until the completion of reindexing. 
Real-time data and analysis support
Scalable
High-performance
Accuracy
Horizontally scaling is easier
Used well as a document-oriented datastore
Isn't this becoming difficult to resist? 
Triggering your impatient mind a bit, let us do a small recap of why migrating to Magento 2 is essential.
Migration from Magento to Magento 2 is recommended for the following reasons.
Enhanced features:
Magento 2 has a lot of admin panel enhancements and features.
Magento 2 is capable of taking more orders and page views per hour compared to Magento
Magento 2 Introduces Varnish caching out of the box that would reduce the overall response time.
New PayPal and Braintree feature that would empower you to streamline purchases and business processes.
Performance Enhancement
New shopper experience features
Framework Improvements
Quality extensions for Magento 2
Quarterly platform updates
Migrating to Magento 2 has invited a lot of development trends for the eCommerce industry for the upcoming year. So why wait?
But wait for a second! 
Even though you have made your mind to migrate and leverage the power of Magento 2.3, here are a few considerations that are required while migrating to Magento 2.3. They are as follows:
Extension Migration :

Magento 1.x extensions would not be compatible with Magento 2.x however we would be able to develop the application from scratch and match it according to your requirements.
Check your Server Compatibility :

Before migrating from Magento to Magento 2, we could assist you in analyzing your server capabilities as server requirements are different for Magento 2. We would also provide solutions if there is any mismatch in the server specifications.
Theme Migration :

Magento 2 has new enhanced themes introduced that would boost the user's shopping and store experience. As Magento 2 themes differ from Magento 1.x themes, it cannot be directly migrated however we can make changes to the current ones to make it compatible with the Magento 2 standards or Utilize the new Magento 2 themes.
Conclude on the functionalities :

Before migrating from Magento 1.x to Magento 2.x, It would be required for you to decide on the functionalities that need to be added to the upgraded site. A review on the site at this time would eliminate all existing redundant features or extensions.
Backup :

We would analyze your existing store and take a full backup of your Magento 1.x store including folders, files, database or other important files before migrating.
Wrapping up!
With the capacity for improving the performance significantly, Magento 2.3.x makes provisions for enhancing the clarity and code maintenance methods. Its streamlined architecture has a major role to play as it has been proving a major compelling upgrade for other eCommerce stores. Magento eCommerce Development Companies are adding value to Magento stores leveraging the power of Magento 2.3.x. Don't wait for long! Upgrade to Magento 2.3.x now!
Author Bio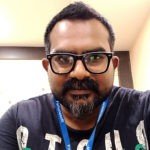 Jeevan is a technology enthusiast and strong believer in agile product development. He is a Senior Project Manager at Fortunesoft IT Innovations a leading custom software development company. A Computer Engineer by education and a technology adherent by passion. His interest in computers & the internet has made him a self-proclaimed geek.