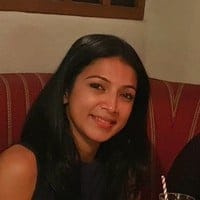 By
Sheelu George
January 23, 2020
14 min read
How live streaming is changing eCommerce shopping
Over the last few years, eCommerce had seen an exponential rise. With the ever-increasing popularity of online shopping, innovators come up with new ideas to make it a popular culture in the coming years. One such eCommerce trend that is hitting headlines is Live Commerce.
Over the last few years, eCommerce had seen an exponential rise. With the ever-increasing popularity of online shopping, innovators come up with new ideas to make it a popular culture in the coming years. One such eCommerce trend that is hitting headlines is Live Commerce.
Live Commerce, an exclusive combo of live streaming and eCommerce, has transformed the Chinese online shopping experience. This trend was developed in China because:
They house large influencer industry
The live stream to know about a product
They have risk-taking content creators who create diverse sales opportunities.
The statistics listed below show how live streaming is going well with eCommerce.
An estimation made by Deloitte was put forth showing 456 million people watched live-streams in 2018 in China 
According to Alibaba Group, 50% of its merchants sold nearly 20 billion Yuan of products using live stream on singles day.
By the end of 2020, it is estimated that China's live-streaming industry will be $12.6 billion.
By 2023, the eCommerce industry will approach$5 trillionin revenue.
So, aren't you eager to expand your eCommerce business into new markets? 
This blog will help you to hook your audiences onto the concept of Live-streaming and provide them with opportunities to shop via live-streaming channels.
Why Live-streaming should be used in eCommerce?
How Live-streaming can be used in eCommerce?
What format should be followed for successful live-streaming?
Which are the major eCommerce companies that integrated Live-streaming?
Why Live-commerce is the future of retail?
Let us get a deep insight into how live-commerce is changing the face of online shopping.
Why Live-Streaming should be used in eCommerce?
The customers' ever-increasing demand for easy and convenient shopping gave rise to live-commerce. The frequent change in their lifestyle and online habits have made brands and influencers take advantage of live-streaming to enhance their online presence and increase revenue. 
Do you know what the online marketing guru Kim Garst said?
"Live streaming is a great way to build community, storytelling and engage with others in real-time. It builds out that know, like, and trust factor at a super-accelerated rate." 
Shoppers are eager to spend bucks on platforms that offer them easy, faster, and innovative ways to shop. With such technology penetrating the retail industry, eCommerce became the new face of shopping. The following are the reasons why one should opt for live-commerce:
Exponential increase in internet usage.
Easy, fast, and convenient shopping
Easy access to sources
Personalization
Live streaming is itself a personal. It makes interactions in real-time and allows access to knowledgeable people. Conversations become easy as live streams enable the viewers' opinions heard and are valued. 
How Live-Streaming can be used in eCommerce?
There are various ways through which you can utilize the power of live streaming in your eCommerce business. This section highlights how you can use live-streaming in eCommerce.
Behind-the-scenes Live Video:
If you are thinking to humanize your business, behind-the-scenes live video is the best option for this purpose. Behind-the-scenes live video welcomes exclusivity that, in turn, brings in higher engagement rates. 
Live Interactive Sessions:
Information and interaction are great ways to keep your customers engaged and informed. Interviews, Q&A, FAQs are a great source for converting your visitors into potential customers. These live content for brand promotions are a great source for promoting your brand through communications. 
Live streaming of product launches: 
If boosting sales is running through your mind, then streaming product launches are a great option. In support of your flash sales, you can plan to live stream a special event as well. 
Live-streaming post-delivery services:
Your customers will be delighted if you provide them post-delivery services as well. This includes live-streaming of the products that would train them, community-based content, and people sharing their experiences. 
Multistreaming
With any eCommerce live-streaming platform, multistreaming or streaming to several at once is handy. You can stream on multiple platforms. This increases your audience pool. With multistreaming, you have to create a single stream for all platforms, thus, saving your time. Multistreaming is easy and you can obtain this by using a cloud platform to stream to numerous websites.
Promotions and Discounts
This is another popular format that can be used for boosting sales while live-streaming. You can offer discounts like buying the all-new home theatre system would provide them with a coffee-maker for free. This kind of deals can be broadcasted live with a stipulated time period during live-streaming. Also, you can offer the first 30 purchases during the live-streaming with a lucky draw for a half-price electronic gadget.  
What format should be followed for a successful live-stream? 
A successful live-stream is a result of an organized planning and strategy that incorporates your business goals and target audience. This section provides two important formats that help in a successful live-streaming. 
Influencers or Celebrities with Trending Events
The live-streaming marketing is highly driven by the deadly combination of celebrities and events. This effective and frequent approach has not only helped eCommerce business escalate sales but also helped the celebrities to make good bucks in addition to an increased fan-base. To stand out in the pool of hundreds of live streaming videos at the same time, the celebrity live-streaming has always proved profitable as it is highly attractive. 
Content with Creativity
Though people are pulled towards the 'fame factor', the vital factor of a successful live-streaming campaign is content with creativity. Keeping people caught with creative content and make them perform an action is the game-changer in Live-commerce. 
Long Live Streams
Performance-wise long live streams are heading the competition as they provide more engagement on the platform. If a video is broadcasted live for a longer duration there are chances of more people watching it while scrolling through the platform to see it. Longer live streaming is suggested as the viewers may join the live streaming throughout. There is a possibility that only a handful of viewers join at the beginning. It is a good practice if you can refer the topic back and forth and reintroduce guests every five minutes to keep viewers engaged and updated. 
Which are the major eCommerce companies that integrated Live-streaming?
Kohl's
Live-streaming was solely used as a marketing tool that engaged users for promoting products. Kohl introduced live-commerce by analyzing the gap between the shoppers and their desires to shop during the live-streaming of products. Kohl's decided to fill in this gap by incorporating live-streaming in their eCommerce platform with instant purchase feature. This made the marketing-to-purchase flow simple and short. They mastered live-commerce by incorporating product links into the live-streaming that directed the viewers to relevant items and looks.
Taobao
One of the popular examples is Taobao that launched its own live video streaming platform. The shops hosted on the e-commerce site are permitted to hire influencers who already have popularity in a particular domain. The retailers have to pay them to promote a certain product or service and embed each stream with product links. This consumer-to-consumer like experience on Taobao provides an elevated shopping experience with some serious business. 
Amazon Live
With the launch of Amazon Live, Amazon is taking on QVC that features live-streamed video shows. These shows incorporate videos from Amazon talent and brands that have their own live-streams to broadcast. The live-streaming videos are created through the Amazon Live creator app. The live shows normally comprised of hosts talking and demonstrating the products that are available for sale on Amazon. Beneath that, you will find a carousel-like display browsing the product details, helping viewers to make a purchase. Amazon Live supports more than one live streaming making shoppers choose to tune in to the live-streaming that interests them the most. 
Facebook Live
Facebook live was introduced way back in 2015 with verified pages exclusively for celebrities. Today, Facebook live streaming is available for all the profiles and pages on Facebook to share their stories in real-time with their friends and followers. With Facebook live, go live to your personal profile, Facebook page, groups, and events. The limitation for a live broadcast is 4 hours. Facebook recommends for long live streaming for higher engagement. 
Instagram Live
The younger generation has popularized Instagram so much that it has around 700 million monthly users with a user base dominated by women. With Instagram, you can now go live with a friend, making it as 'the one' from the other platforms providing live streaming services. 
Peeks
Unique software that offers live-streaming, Peeks provides users with communication facilities in real-time and makes a purchase using real money. Inspired by the inefficiency of live-streaming in the payments space, Peeks with a combination of relevant social media tools and perfect customer acquisition moves, launched a video streaming platform serving the need of an economic social network. Peeks gained popularity in crowdfunding in spite of the fact that it serves multiple purposes. 
Why Live-commerce is the future of retail?
The storm of live-commerce is here to change the face of e-commerce today. Live-commerce, the convergence of live streaming and online shopping, accords your business with higher engagement rates by closing the gap between the customer and the product, further, escalating sales. 
Live-stream shopping enables real-time interaction between the brands, influencers, and buyers to give them the feel of being a part throughout the process. 
Using live-commerce enables the buyers to:
Look at the product without edits and photoshops
Learn to use
Check its capability while working with other items
Watch the test user's reaction to it
Raise a query in real-time and get answers to your queries
Order the product
Live-commerce is a phenomenon that is grabbing the attention of every corner. It can be termed as a product that drives growth and sales in this digital era. The technical barriers to live-streaming are lowered due to smartphones gushing the market at affordable costs with high-resolution front cameras and in-app beautification making it easier for retailers to make aesthetic videos for buyers globally.  
Live-commerce is all about how real people are telling a story about the real product and establishing a connection. Due to this level of authenticity, live-streaming has become a popular trend in eCommerce.
The future of retail with live streaming can easily be predicted at this stage. Live streaming is no more a mere branding platform. It has become a vital digital property for various eCommerce platforms that allow customers to directly interact with sellers and purchase items in real-time. There is no surprise that companies, whether big or small, are trying to integrate the live-streaming platform in their eCommerce business. 
Wrapping up!
Live-commerce is the new buzzword in the eCommerce market. It has become a significant retail strategy for engaging their audiences and boosting sales. eCommerce development companies are pacing up with this new trend and trying to convey the advantages of live-streaming for the businesses. 
Retailers can either leverage the benefits of eCommerce live-streaming through platforms like Amazon live or can create their custom live-streaming platform through third-party solution providers. 
With the tremendous potential for creating unique, highly-engaged, and convenient experiences for customers, live-commerce has no looking back for the retail industry in the coming years.
Author Bio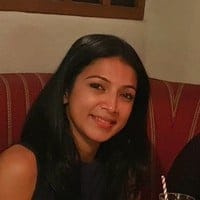 Sheelu George is a Senior Business Analyst at Fortunesoft IT Innovations.A technology enthusiast and a strong believer in end-to-end software product engineering, agile & devOps.