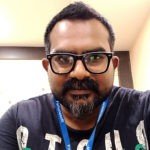 By
Jeevan Babu
January 28, 2020
10 min read
Top 10 digital wallets 2020
We are heading towards a generation of virtual money with a secure and cashless future. Digital wallets are becoming tremendously handy for wearing your cash. Due to the evolution of smartphones, digital payments are revolutionized with innovations.
People are leveraging the benefits of digital wallets like security, high portability, and speed for seamless transactions globally. Digital wallets are gaining all the limelight due to their features like simplicity, intuitive interface, speed, and reliability.
Since the use of digital and mobile wallets has become mainstream, retailers are getting more involved in providing unique payment facilities for purchasing goods and services. It is estimated that the transaction value of mobile payment apps will reach nearly $14 trillion by 2022.
Are you ready to get into the bandwagon of digital and mobile wallets for the future? Let's check out the top digital wallets for 2020 and beyond.
Google Pay
Originated in the US in 2015, Google Pay, an e-wallet and online payment system authorizes users to make payments from Android devices by powering in-app and tap-to-purchases in mobile devices. Google Pay offers a faster and secure way to pay and enables simplified checkout in apps, web, and across Google. To use Google Pay to pay in stores, Android phone, watch, or tablet is a mandate. Google Pay is now available in 28 countries. Some of the benefits of using Google Pay:
Secured with multiple layers of security.
Quick checkout in apps or on the web.
Easy information management.
Audio-based QR system for sending and receiving money
Utility bill payments
View transaction history
Multiple payment options
No additional charges for using the app.
Easy API integration
Google Pay offers cashback and rewards.
PayPal
Does this digital wallet requires any introduction?
With a history going back to 1998, it is one of the most preferred and Online wallets available in the market. Marking its presence in 200 countries and dominating the market with over 250 million customers worldwide, PayPal has made checkouts secure, easier, and faster. PayPal app is available for Android and iOS platforms. Currently, PayPal supports 25 currencies across 200 markets.
Benefits of PayPal:
180-day buyer protection where the buyer can get a full refund on the purchase
Only one PayPal account for shopping locally or globally.
One-touch Checkouts where there is no need to re-enter the login details.
Ensures safety by not disclosing the financial information even with the seller.
Transaction monitoring, fraud prevention, and seller protection
Seamless checkout with a conversion of more than 82%
Easy resolution of conflicts.
Free return shipping services.
Professional invoice creation
Payments tracking
Email payment requests through PayPal account
Get paid faster through a personalized link that is shared with the clients
Facebook Pay
With Facebook Pay, pay with its partner apps- Whatsapp, Messenger, and Instagram in a seamless and secure way. You can leverage the following benefits with Facebook Pay:
Anti-fraud detection where any unauthorized purchase activity is prevented.
Data Security where the financial information isn't shared with merchants, buyers, and sellers.
Customer support via email and Live chat.
Secure payment account information through various verification methods like facial recognition, pin or fingerprint.
Proactive in-app transaction notifications.
Privacy for all your purchases and doesn't share unless you choose to.
No money is charged to send or receive payments on Facebook or Whatsapp.
Access your payment history from multiple apps.
Amazon Pay
Amazon Pay is one of the most widely accepted online payment services due to faster, familiar, robust, convenient and easier checkouts. Right from large enterprises to non-profit organizations, Amazon pay drives businesses with a flexible online payment service, optimizing donation experience and checkout. Amazon Pay supports various countries.
Some of the benefits with Amazon Pay are listed below:
Make online purchases on thousands of sites with a single Amazon account.
Breeze through checkout with the help of Alexa or pay by voice or through the Amazon account.
Eligible purchases have complete protection with Amazon Pay.
Amazon Pay is available for web, mobile, and voice.
Helps in reducing cart abandonment and increases conversions.
Offers multiple transactions like deferred payments, recurring payments, split payments, etc.
Venmo
Venmo is a leader in the social commerce app. The users can quickly repay their friends the money they owe by using the Venmo balance or through the credit or debit card stored on Venmo. Venmo is more focused on payments that target the user's immediate social circle. Either splitting of a dinner bill or a cab fare, Venmo Pay is one-stop solution for all. The only information required to make the payment is the email address. Also, if the user wishes, the app can access your entire contact list. Venmo is owned by PayPal and has over 10 million active users. With Venmo, only US bank accounts and US phone numbers are linked. Venmo is supported by Android and iOS platforms.
Some of the benefits with Venmo:
Send and receive payments to and from approved merchants.
Making or Sharing payments with your social circle.
Money transfer to your bank through Venmo
Account monitoring to save against unauthorized transactions
Uses encryption to protect account information
Sync your phone or facebook contacts and start paying with Venmo
Receiving money and making purchases is free
A standard 3% fee is charged for credit cards
Intuitive user experience and speedy checkout
Zelle
If you are looking for an app that is fast, secure, and easy to send money to friends, family, and others on whom you trust, Zelle is all that you want. With Zelle Pay, you can send money to your family members directly to their bank accounts or pay your share for the restaurant bill. Send, request or receive payments by simply registering and adding your recipient's email address or US phone number, the amount you are requesting or sending, review the details, and hit 'confirm.' Zelle is a United States-based digital wallet that is supported by both Android and iOS platforms.
Some benefits of Zelle:
P2P transactions in real-time.
Allows banks to capitalize on the Mobile payment trend.
Enhances higher customer engagement.
Reduction in expenses incurred due to processing cheques.
WeChat Pay
WeChat is one of the most popular payment apps in China with 1 billion monthly active users. WeChat helps in reaching a large number of prospective customers. WeChat Pay offers robust marketing where it issues e-coupons to customers at lower costs. WeChat Pay supports multiple payment methods. With WeChat Pay, the transaction is carried out with CNY currency but is settled in a foreign currency.
Some of the benefits of WeChat Pay are listed below:
Convenient, easy, and secure.
To use a WeChat wallet, no bank account is required.
Easy to navigate and complete payments.
Licensed payment providers and Standard Banks.
AliPay
Considered as the leader in online and mobile payments with 1,00,00,00,000 users worldwide, AliPay offers a fast, easy, and secure payment experience to its customers. AliPay offers privacy protection, real-time monitoring, and world-class payment security. Other benefits of using AliPay are 100% reimbursement for unauthorized transactions, quick response time, 90 days payment protection to the customers. The following are the benefits of using AliPay:
Advanced encryption for protecting payments and information
Protecting accounts and transactions through a robust risk management framework.
Determining risk levels with real-time monitoring.
Full compensation for unauthorized transactions.
Authority to file a claim within 90 days of the unauthorized transaction.
Dedicated response team with quick action against your claim.
Buyers protection.
Apple Pay
Provided with Apple devices, Apple Pay is easy and enables the users to make secure purchases in stores, apps, and on the web. According to the stats, Apple is leading and is forecasted to lead the online wallet market in 2020 as well. Receive and send money to and from family and friends right in Messages or by asking Siri. Apple Pay is safe and easier to use even than the physical cards.
The benefits of using Apple Pay are listed below:
Card information is never stored nor shared with merchants.
Supports contactless payments.
Incorporating Apple Pay provides a competitive edge over the others
If Apple cash is used, it is stored only for troubleshooting, fraud detection, and regulatory purposes.
Transaction details aren't stored with Apple Pay if debit or credit card is involved.
Continue to get all the benefits and rewards of your card added to the wallet and store all important documents like ID, boarding passes, etc.to access places easily with Apple Pay.
Samsung Pay
As per the recent stats, Samsung Pay is forecasted to reach 100 million users in 2020. Samsung Pay provides a host of financial services. Whether credit card requirement, personal loan, or simply checking the credit card score, Samsung Pay got you covered. You are accorded with Samsung reward points for every transaction you make with Samsung Pay. You have the option to choose the voucher from the redemption catalog for those accumulated reward points. Samsung Pay offers three levels of security. They are Iris scanner, digital tokenization, and Samsung KNOX where it is monitored for vulnerabilities, thus, making your transactions highly secure. You can make payments through a digital wallet by using Show Code, Scan Code, and Send Money Options. Overall, Samsung Pay offers a suite of exclusive services for its users.
Conclusion
Digital and mobile wallets are alternative names for convenience. Whether making a payment or receiving money, digital wallets have made it a matter of minutes. The biggest advantage of leveraging a digital wallet is the elimination of intermediaries, thus, reducing the transaction cost. Incorporating digital wallets improves business revenue and paves the way for potential growth. Overall, with added security and speed, android digital wallets and online wallets have no looking back for the upcoming years. Partner with one of the best digital wallet development company and get into the bandwagon of awesomeness!
Author Bio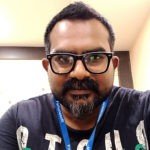 Jeevan Babu is a technology enthusiast and strong believer in agile product development. He is a Senior Project Manager at Fortunesoft IT Innovations, a leading custom software development company. A Computer Engineer by education and a technology adherent by passion. His interest in computers & the internet has made him a self-proclaimed geek.