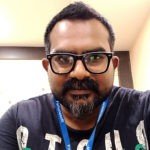 By
Jeevan Babu
February 28, 2020
12 min read
How to simplify the onboarding process for customers?
When it comes to customer onboarding in the financial services industry, FinTechs have been revolutionizing the minds of the customers about how they can approach a financial institution. Since customer onboarding service leaves a long-lasting impression on the customers, it becomes essential to work on simplifying the process by meeting all the regulatory requirements while providing the customers with a frictionless experience.
Why is a smooth customer onboarding process required? Imagine yourself registering an account with a bank. Due to their long and complex procedure, what would you prefer? Abandon the process in between and go for other banks that will make your life simple. The complicated onboarding process leads to customer abandonment affecting the revenue and welcoming a bad brand perception.
A fast and frictionless customer onboarding process directly affects customer loyalty, experience, referrals, and profitability. The current scenario in banks includes the involvement of multiple departments within the organization like operations, risk, credit, tax, and so on performing various functions. Every department has its own touchpoints and covering them all consumes time.
Key Challenges
Though frictionless customer onboarding is very critical for banks and financial institutions, there are still some challenges in streamlining the onboarding processes while maintaining regulatory compliance. 
Unstructured process
The customer onboarding has to follow a process that involves various departments. Each department has its own interpretation of regulations. Therefore, they end up having a department-specific process within the bank. This creates confusion among the customers, especially when they are asked to provide repeated information in several situations and to different parties. 
As per a survey by Forrester, the estimated time slab taken by a financial institution is between 2-34 weeks for completing the manual process of the customer onboarding.
Varying Regulations
Regulations keep changing, either on a monthly basis or on a weekly basis. Due to frequent changes in the regulations, banks need to update their systems accordingly. With banks being flooded with new regulations now and then, they need to switch to and fro between the current processes and rely on the new technology initiatives for making themselves compliant. The customers need an explanation when they come across these sudden changes and the banks buy time to ensure that these regulations are incorporated in the onboarding process.
Data Collaboration
Integrating anti-fraud and anti-money laundering systems into a single technology environment is captivating and challenging too. To gain a deep insight into customer behavior and thoughts over a service, financial institutions should be capable of combining both internal and external data of the customer. This, if done, will provide collective knowledge for enhanced customer experience by organizing the process. 
Quality
The due diligence process is different for every entity and from country to country. Therefore, the experience will definitely vary at a larger scale within one financial service entity. For example, if a  bank has one branch in the US and the other in France, the onboarding experience of a customer will differ at both the branches. Each entity has a country-specific process depending on the location it is present, and this needs to be addressed.
Time
The manual onboarding process demands the involvement of multiple documents, touch-points, and departments. This complex process with multiple involvements makes customer onboarding time-consuming. The involvement of various touch-points in the process changes for every entity within an organization. For instance, say a bank has three entities: retail, insurance, and corporate. All three entities are catering to the requirements of their specific customers and businesses and act accordingly. Every entity has its own onboarding process and set of regulations. If you become a customer for all three entities, you have to go through the entire customer onboarding process thrice. Isn't it a frustrating thing!
Access
With the tech trends buzzing all around, banks are under constant pressure to provide real-time information to their customers. Whether account balance, opening a new account or hassle-less payments, customers demand access to the bank and their account irrespective of their location and time. Since many banks still rely on legacy systems, providing a digital experience to their customers still remains an unresolved challenge. 
Culture
The financial sector always aims to satisfy their customers in every possible way. They intend to provide a fantabulous customer experience during the onboarding and KYC process. But due to lower investments in opportunities that are often neglected, say, customer onboarding, and the culture to analyze the customer needs and market dynamics are still absent creating a significant barrier to digital effectiveness. 
In a customer-centric approach, customer onboarding becomes the first interaction with the firm. This is the moment in which the relationship-building process starts. Customer onboarding is an indicator of the FinTech industry and how they will be using financial services in the future. 
If the customer onboarding goes as per the strategy and expectation, it contributes to building loyalty, trust and customer retention in the future. If you find ignoring the importance of onboarding is ideal, then as per the statistics by DBR, most financial institutions have suffered $400 in revenue from each customer as a result of a 25-40% rate of friction.
How can you provide a simplified and valuable onboarding experience?
When we say customer-centric methodologies, we need to strategize the onboarding process in such a way that the customers consider it as a single process irrespective of the channels they use.
The onboarding strategy should offer cutting-edge personalized experiences that engage the customers throughout the process across multiple channels.
One of the best practices is giving your customers the freedom of interacting via multiple channels at any point in time. This accords customers with convenience. Therefore, an omnichannel strategy has the capacity to give your customers the flexibility of starting their onboarding process and in between switching to and fro between the channels and picking up from where they left. This strategy, where you give customers the freedom of starting the onboarding anywhere, results in enhanced user experience. 
To strategize an omnichannel onboarding process, you need to pen down the following points:
Desirability: What users want? Whatever I am providing, do they want it? This question will help to create a link between the onboarding and the target customers.
Viability: Shall we do it? Whatever you have strategized, this question will help you to align the new service with the strategy. 
Feasibility: Is it possible for us to do it? This question will help to establish a link with the architecture of your Financial institution and its capacity.
But, implementing a new onboarding process requires the proper analysis of your business architecture. Since onboarding your customers will establish a relationship with you, i.e., the financial provider, you need to identify your business architecture by accounting for all the relevant information. This includes displaying the information, capturing data, product activation, follow-up activities like the first installment, first contact with the insurance agent, and many more. Remember your goal is to provide your customers with valuable onboarding experience and not a mere website or app.
You can provide a valuable onboarding experience by implementing the following capabilities:
Provide your users with a fully tailored, uncluttered, and simple easy-to-use front-end.
Capture all the customer's static data and important documents.
Enhance the user experience by performing OCR on the documents.
Use advanced facial recognition using photos and videos. 
Perform basic AML/CTF background checks.
Provisions for electronic signatures on the contracts between the customer and the financial institutions. 
Create a perfect onboarding customer experience for your customers with the following to-dos:
Know and understand your customers :
Make it a clear point! You need to know your customers in-and-out. You have to understand their obstacles, the challenges, the pain points and the solutions they are or have been accustomed to. This information helps you to tailor the onboarding experience of your customer.
Expectations should be clear :
Guide your customers towards making the right expectation from your product. This helps in your sales process by qualifying the real factors for using the product. You can give a clear idea about what they can expect and what are the pain points they might go through. This will make them stay for long even in case of downfall of the product.
Show Value :
Before getting excited about your product, reemphasize on the value your product will be providing to your customers. Show them use cases where your product is addressing the pain points of the customers. A documentation or maybe training can be useful in this context.
Constant Communication :
To make your customers view the in-app notifications, it is essential to be in constant touch with your customers. Email is the best way as it is one of the most common mediums to engage your customers. Once your product is able to gain the trust, your customers will automatically sign-up for all in-app guides, tutorials, and notifications.
Customer-centric Goals:
Create customer-centric goals as every goal and metrics will vary according to their situations. You can help them to create milestones and, later, help them to set benchmarks as well.
Don't forget to impress :
Your main aim is to impress your customers throughout the process. Deliver a stellar performance so that they publicize your brand and share with others.
Measure your success :
A positive customer onboarding experience benefits both your business and the customers. To measure your business success, keep taking feedback from your customers and the traction points. This will help you to perform better and stay ahead in the competition. 
Technology Trends in FinTech for Boosting Customer Onboarding
FinTech makes use of innovative technologies like AI, Machine Learning, and process automation. This enhances the customer onboarding process with more flexibility and optimized cost. FinTech aims in creating a highly personalized experience for its customers. Some of the current trends in FinTech:
Artificial intelligence (AI) – This technology will help in making decisions by predicting human behavior. Personalization is what every customer is looking for. FinTechs are trying hard to provide their customers personalized service with AI tech. 
Blockchain – Customers can securely manage digital identities with Blockchain. Moreover, financial institutions and banks can easily, securely, and reliably manage customer data through blockchain-based KYC solutions. 
Digital identities – Digital identities verify your identity of what you claim to be. This will promote interoperability and transparency across all the entities within the country. 
Biometrics – With iris scanning, fingerprinting, voice recognition, face ID, and so on, biometrics has been buzzing around the financial sector. Though it hasn't been accepted globally, biometrics are becoming industry standards soon for its security through the inherent characteristics of an individual. FinTechs are trying hard to switch to biometrics for strong authentication rather than just using passwords or codes to secure their financial information.
Benefits of a simplified onboarding process
With digitization, the online onboarding process promises the following benefits in addition to the reduction in processing time and cost due to process optimization:
Banking services can be accessed in a faster and more flexible way.
Get distinguished due to innovation and reinforce brand awareness.
With digitization, easily switch between in-branch and online onboarding.
Digitization makes the onboarding process take a matter of minutes.
If the onboarding becomes a matter of minutes and the process is simplified, the user-experience will automatically be enhanced. 
Better user experience leads to an increase in sales and, in turn, increases the revenue.
Digitization reduces the usage of papers and thus reduces document losses and management. 
Digitization promotes structured file archiving.
Since digitization reduces cost due to the optimized process, it reduces cost-to-serve as well. 
Automated and accelerated costs boost operational efficiency and reduce operational cost. 
The automated and accelerated process leads to the freeing up of employees. This can help them to concentrate on more valuable activities. 
Wrapping up!
Digital transformation is a bridge to meet the demand of the customers and increase engagement anytime, anywhere. Digital transformation is highly driven by the pervasive nature of mobile technology in our daily lives. To transform the customer experience, banks and credit unions are trying hard to develop mobile account opening, mobile onboarding, and digital engagement tools. 
Fintechs are leading the competition against the incumbent banks. Traditional banks are lagging because they are often burdened with multiple legacy systems. Since speed is the key factor, Fintechs quickly adopt the latest technologies and processes. They work on providing the onboarding process fast, immediate access to the services, and deliver these services with convenience, speed, and in a simple and functional way.
Fintech app development companies are trying to fill the gaps left by the banks and create a disruption in the financial services. Fintech institutions are providing a broad spectrum of services right from payments to wealth and asset management. These capabilities of FinTech are contributing to the rapid development of the financial sector.
Author Bio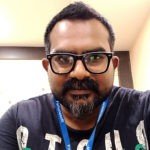 Jeevan Babu is a technology enthusiast and strong believer in agile product development. He is a Senior Project Manager at Fortunesoft IT Innovations, a leading custom software development company. A Computer Engineer by education and a technology adherent by passion. His interest in computers & the internet has made him a self-proclaimed geek.