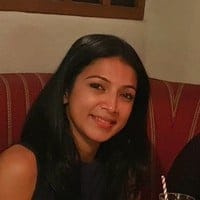 By
Sheelu George
January 24, 2020
12 min read
Neo bank – the new trend in the FinTech ecosystem
Neo Bank has become an everyday word in the FinTech community. With the potential to change the face of traditional banking, Neo Bank is storming into the FinTech industries all around the globe. In a couple of years, this buzz has become the talk of the financial ecosystem.
Neo Bank has become an everyday word in the FinTech community. With the potential to change the face of traditional banking, Neo Bank is storming into the FinTech industries all around the globe. In a couple of years, this buzz has become the talk of the financial ecosystem.
Though it has caught the attention of major financial players, do you know what Neo Banks are all about? Neo Banks are digital banks that are branchless and solely operate on the internet through mobile applications. They mainly focus on providing hassle-less financial services that the tech-savvy population in this digital era desires to have.
The concept of Neo Banks got popularized due to the gap between the financial services traditional banks provide and the expectations of the customers. Neo Banks have not only filled this gap but also has shifted the financial ecosystem towards customer experience and satisfaction.
Neo Banks have the capacity to disrupt traditional banking models and are gaining popularity over traditional banking institutions. Let us have a deep insight into how the face of traditional banking is changing due to Neo Banks.
How Neo Banks differ from traditional banks?
Neo Banks differ from traditional banks in various ways.
Establishment: Traditional banking institutions are decades older than their Neo counterparts. Neo Banks is new to the market. They are getting prominence since 2017.
Bank Branches: Traditional banks have their physical branches spread across whereas Neo Banks are branchless and completely online.
Service Platform: Neo Banks are fully branchless digital banks and have their presence in mobile applications whereas traditional banks are physical banking institutions with multiple physical branches spread world-wide.
Account Creation: We are aware of the pain that one goes through while creating an account with a traditional bank. Neo Banks eliminate this tedious task by offering a hassle-free, online account creation option irrespective of your location and time. Just a couple of steps and you have your account ready!
Seamless Payments: Can you imagine a debit card through which you can pay anywhere at current exchange rates? Well, with Neo Banks, making international payments have become easier. On the other hand, traditional banks offer debit cards that aren't facilitating international payments without upgrade or service request.
User-friendly app: Neo Bank apps are clean, crisp, and easy to use. They are highly responsive and well-suited for the users. With traditional banking apps, you have to go through a lot of glitches and struggle with unresponsive pages. Neo Banks have always prioritized customer experience, and therefore, they have a very user-friendly mobile application.
Customized Saving Goals: With Neo Banks, whether expenses or savings, you get a customized saving goal suitable to your needs. This enables you to manage your finances. Traditional banks lack this facility.
Fees: Traditional banks have hidden costs like minimum balance maintenance, transaction costs, and so on. Neo Banks are transparent and are very cost-effective. They don't surprise their customers with hidden costs and extra charges.
License: Traditional banks possess full bank licenses. In the case of Neo Banks, they are either none, partially, or fully licensed. Depending on the license, Neo Banks offer services to their customers. For example, some Neo Banks don't offer the amount of consumer protection during a dispute.
Customer Support: With traditional banks, customer support is personal resulting in a slower process with a lot of tedious paper-work and submission of proofs and documentation. Neo Banks relieve you with this hustle and bustle of long processes with quick sign-up forms and automatic checks required for loan processing and other services. They are fast enough to have quick identity checks and don't require any personal contact for loan approval, overdraft or account creation. Digital KYC is being stormed in the market due to the demand for a seamless, paperless, and cost-effective KYC process.
Which are the 6 key areas of innovation by Neo Banks?
The following section includes the 4 key areas where Neo Banks have left their trail in creating innovation:
Customer experience
The main aim of Neo Banks is to enhance the customer experience. They focus on providing excellent customer support and contemporary solutions suited well with the requirements of the modern customers. Neo Banks made the opening of accounts a couple of minutes process as compared to traditional banking and tedious paperwork. The Neo bank app's interface is easy to navigate for all users. With Neo Banks, customers can easily make cost-effective overseas transactions.
Management tools
The Neo Bank apps are very rich in functionalities for managing the customers' money as compared to their traditional banking apps. Some of the attractive features incorporated in Neo Bank apps are:
Real-time notifications about their savings and spendings
Detailed insights about their expenditures and money handling behavior
Categorizing their need for money in various cases.
AI-driven solutions for managing money, and many more.
Agile and Cost-Effectiveness
The concept of Neo Banks is solely based on advanced innovations and disruptive technologies. Neo Banks can adapt to changes quickly. It has the potential to implement new features. Due to this, Neo Banks has an agile structure.
Neo banks are highly cost-effective because they help in reducing costs and provide hassle-free operations with lower costs to customers.
Transparency
Neo Banks follow a transparent model where they provide a detailed preview of their operations to their customers. The transparency model accounts for yearly financial reports, pitching the problems and positives, and personalized interaction with the customers. With Neo Banks, you are allowed to spend the amount that you actually afford. There are no hidden costs or charges and nasty penalties.
Easy-to-use APIs:
API's as a platform is provided by neo banks for leveraging digital capabilities. The open API architecture is widely used by neo banking models as it is one of the easy-to-deploy and operational APIs. This enables seamless integration of banking into the accounting and payment infrastructure. APIs connect banks and third-party firms that enter into collaborative partnerships to satisfy the regulatory imperatives, customer demands, and to protect against the threat to the FinTech firms.
Deep Insights:
Neo banks provide detailed dashboard solutions. This dashboard comprises of high-end and easy-to-use interface with valuable insights related to all the transactions-sending and receiving of payments. Neo banks provide a deep insight to manage your finances as well. Deep insights are essential for businesses as well for reducing expenditure and boosting productivity and revenue.
Who are the key Neobank players?
Neo-banks are trying hard to provide a mobile-first banking experience to its customers. Some of the key players to keep an eye on:
Atom Bank
With the launch of an entire bank in an app, managing money irrespective of time and place became an easy task for people. Atom Bank was voted as one of the most innovative FinTech by KPMG in the UK and the 8th on the planet. Atom Bank was recognized as one of Marketing Week's 100 Disruptive Brands as they are on a quest to transform an industry that's opaque, outdated and has failed to cater to the needs of the modern customers.
The bank aims to serve its customers with mobile-first personal banking, savings, business banking, loans, and mortgages.
N26
If you want to experience fast, flexible, and transparent banking, then N26 is meant for you! N26 offers a debit card that provides various perks like cashback on subscription from your favorite brands and exclusive discounts for travel, entertainment, and wellness. With N26, you can get paid 2 days earlier with a direct deposit. You can open an account with N26 directly on your phone. You don't have to worry about hidden fees like minimum balance charge, maintenance charge, etc. Other services include creating personalized sub-accounts, immediate transfer, unlimited free ATM withdrawals, and real-time notifications.
Banco Original
A 100% digital bank, Banco Original permits users to open a current account directly online. Unlocking cards and passwords through the app, credit card points to pay for your purchases, categorizing expenses automatically by a financial manager, investment selection with reduced input values, one-click redemption of credit card points, control over all your investments through cellphone, to name a few among a broad spectrum of services provided by Banco Original.
Bank Mobile
Empower your finances through affordable, effortless, and secure management by BankMobile. With their fee-free banking service through Allpoint ATMs, BankMobile provides seamless payments, mobile deposits, convenient budgeting tools, BankMobile credit cards for no annual fee and competitive interest rates and reward points.
Starling Bank
Starling Bank offers personal, joint, euro, and business banking solutions. With this mobile bank, you get instant notifications about your spending and payments, deep insights about your spending habits, no overseas fees, 24/7 support, and a Financial Service Compensation Scheme up to £85,000 that covers your money.
Moven
Follower of constant innovation, Moven is a Neo Bank that provides real-time engagement with customers during their spendings and savings. With Moven, you get the following benefits:
Access to real-time insights and incentives based on the customer's location and behavior.
Simplicity and security
High user engagement
View, track and organize all the spendings and savings.
New customer acquisition
The right product offers at the right time
cost-effective
What are the challenges that Neo Banks are dealing with?
Trust
With the financial meltdown of 2008, trust is one of the biggest challenges that unleash the wave of anger even today for Neo Banks. Customers widely follow their experience and reputation stints when it comes to banking. Therefore, seeing newcomers to the market like Neo Banks, customers are hesitant to trust someone they aren't aware of with their finances. The long-term sustainability of Neo Banks depends on the customer base without which Neo Banks will incur heavy yearly losses and, further, result in closure. Another problem is data security. The customers have control over their data. Though Neo Banks pat their back and claim about being highly secure, there are always chances of the data to get hacked due to customers being the major stakeholders.
Profitability
For attracting new customers, Neo Banks are offering services at lower costs. Though this strategy increases the customer base, the yearly losses increase. On Feb 18, UK based Neo Bank Monzo revealed the shocking stats that would support this point. With its no-fee and lower-costs model, it has a customer base of 750,000 but incurred losses that quadrupled from $10m to $42m. Though new customers are trying Neo Banks, they aren't trusting it completely and not using them as their primary account. In short, they aren't an asset but a financial burden.
Launches
Various traditional banks are launching their own app-based banks. They have started investing in FinTechs to provide an enhanced customer experience. The problem that Neo Bank is facing in this situation is the customer base. As mentioned earlier, customers are sticking to their banks depending on their experience and knowledge. And their banks are now coming up with the concept of the digital bank that would further engage their customers for a better money management tact. Thus, to stand out in this pool of competition, Neo Banks are searching for ways to attract customers towards them for longer sustainability.
Wrapping up!
Why Neo Banks? If you still ask this question, you get a transparent banking model, enhanced customer experience, hassle-free transactions, no hidden costs, easy account creation, free from the scary, long, tedious processes, up-to-date information about your expenses and savings, customized saving management, and the list goes on.
FinTech development companies are trying to explore the concept of Neo Banks more and provide disruptive technological advancements each day to overcome the pain of traditional banking methodologies.
So, with some limelight on the buzzword 'Neo Bank,' all we can say is it is here to change the face of banking!
Author Bio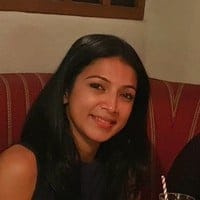 Sheelu George is a senior business analyst at Fortunesoft IT Innovations. A technology enthusiast and a strong believer in end-to-end software product engineering, agile & devops.