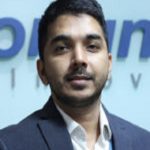 By
Deepu George
October 20, 2020
12 min read
Top 11 mistakes fintech startup makes
Wherever you turn today, there will be at least one FinTech startup that will convince you to use their fintech app to have seamless payment experience with financial goods and services. In other words, these fintech startups are the reason that we are moving towards digitalization and revolutionizing our ways to handle our money.
But still, fintech startups are struggling to mark their presence in this competitive space. They face a bundle of challenges that make them think whether their startup will survive this storm and stand to customer expectations.
Undoubtedly, the financial sector is deeply penetrated with technology disruption and the requirement for the digitization of all the major financial services is rising day-by-day. Yet, the odds aren't favoring the startups and leading to their failure. Here's why:
1. Presuming fast adoption
It will take just a couple of hours for a thing to get viral in the tech industry. But unfortunately, this isn't the case with FinTech. Though banks and the insurance industries are looking for strategic partners, adapting to new things is really slow.
Maybe the idea to partner with a startup is for easy integration, shorter time to market, and automation of tedious tasks. But, banks require a lot of funds to incorporate major structural changes to their traditional workflow. Moreover, finance itself includes a lot of heavily regulated, highly secured, and huge capital backing to process.
Therefore, fintech startups have to be patient and prepared for the slow adoption process.
2. Lack of market research
Some of the questions you need to consider while researching and analyzing your competitors:
Did you try the products and services of your competitors and analyzed what flaws are in them? What are the loopholes in their services? Have you noticed their popularity in the market? If they aren't performing well, what are the reasons that you have come up with? Are their products performing well? Do they have poor service? If so, what are the touchpoints they are failing to cover? If the product isn't performing well, is there a need for that product? If it is, then you got a chance to pivot!
Though there is a brighter chance to pivot with your competitors' flaws, there are chances that you make mistakes that are often categorized as duplicates, dead-ends, and low-key competitors.
Many of the ideas that run through our minds are almost taken by other companies. There is a possibility that you may consider implementing these ideas in a unique way. If any company wishes to reuse their existing platforms in other services and enters into a new market, then the fintech startups will find it difficult to begin their journey.
An idea that would sound great in the beginning, may prove a big flop by the end. There may be situations when you can't move ahead due to regulatory or legal barriers that may prevent you from the market ahead. Such situations where you can't find a way to move are dead-end in fintech and this situation is often realized too late.
Believe it or not, one of the biggest threats to fintech startups is understated competitors. The companies in the finance ecosystem are tight-lipped. Many times' no fintech startup will try to grab eyeballs towards them by publicizing their ideas unless they partner several powerful financial organizations. In this case, if you think that your idea is unique and will lead you to overnight stardom, then surely no one can help you from sinking!
3. Incapable of choosing the right investor
When an idea strikes you, you are all alone. But as soon as you start explaining your idea and how you are planning to extend the services, you find yourself surrounded by people like technology partners, investors, mentors, co-founders, and so on. If you hit the right button, you are lucky enough to survive, else choosing the right partner, which isn't the case always is one of the biggest reasons for fintech startup failures.
Experience is vital for the financial service industry especially if you are looking for an investor for your fintech startup. If you are interested in raising funds from VCs, you need to make a note about the experience and understanding of the financial space of the investor. If you are planning to ask banks or any insurance company, you need to be aware of how the money can be raised from regulated financial bodies as they process under varied rules and regulations and also have a different work culture. Also, if you are almost in the final stages of closing an investment from an organization, as a fintech startup you must pen down their requirements regarding reporting, type of governance, and the day-to-day information they need.
4. Ignoring compliance and regulations
Most of the fintech startups don't prioritize their compliance process and give more attention to building their ideas first. In finance, privacy laws are undeniably strict and important with some specialized laws and regulations revolving around loans protecting the investors and regulatory issues. You can say, a customer will approach your services and check your products only if they are compliant with the financial laws and regulations. Anti-money laundering, KYC verification, anti-terrorist funding, consumer data protection, and PSD2 directives are the compliances that your startups need to abide by.
Many fintech founders don't undergo deep research and abide by a simple set of compliance rules leading to the death of the product even before its launch. When it comes to the legal world, certain sectors that include transactions, investments, etc., are heavily regulated. Also, capital market securities, borrowers, privacy laws, etc., requires strict compliance and regulations to protect consumer data.
Therefore, prioritizing compliance and regulations is necessary while strategizing a business plan is important for fintech startups for developing fintech products.
5. Failing to understand the concept of money
Money in finance is altogether a separate, unique, and a tricky concept. Most of the fintech startups fail because they failed to understand the concept of money in terms of payments, credits, savings in different segments through different audiences.
Different audiences coming from different segments of societies have different perspectives on their expenditure, investment, and saving. For example, some individuals are caught in loans. Some have different pay scales. Some have an idea about finance due to financial education and some don't. Fintech startups are expected to study these patterns and behaviors and how money creates an impact on these patterns. This should be done because the behavioral patterns around money are required to deal with the marketing strategy for their fintech product.
Another important aspect that often gets ignored is the marketing with e-commerce is completely different than that of a fintech startup. Often, fintech startups try to copy the eCommerce marketing strategies and completely ignore the behavioral patterns around money.
Fintech startups can leverage a lot of benefits by understanding the psychological behaviors around money.
The reason startups fail is that most of the founders completely skip this step initially and after a long time when they understand why they are going at a slow pace and how selling a B2B fintech product crosses the anticipated time.
6. Ignoring what customers say
You are a fintech startup and you are planning to develop a fintech product but you haven't researched customer pain points and their requirements, how can you say that your fintech product aligns their requirements?
Moreover, if your product fails to create an impact on the customers then your product is bonded to die soon. Focusing on what customer needs and what are their business requirements is essential in fintech product development. Even a company developing a fintech product with a customer-centric approach will give in-depth insights where the changes are required and where there is a requirement to pivot. But failure comes knocking at your doorstep if your decision to make changes in the fintech app is solely your take and you don't acquire proper feedback, lack understanding, ignore the customers during development phases, thus, pushing the inefficiency and incapability of the products more in front of the customers, leading to your product failure.
7. Improper budget management
Another reason for fintech startup failure is improper budget management and wrong investment of money. A common scenario is, a new fintech company doesn't require top-notch and expensive software on its systems initially. Also, though their business is new, they don't require to equip the entire workplace with the latest gadgets.
Fintech startups forget that their focus should be on building world-class fintech solutions and not on filling up their offices with the latest equipment and assets.
8. Don't rush with sales
Imagine yourself in a situation where you have heard about the much-hyped product. You get a bit curious and search for the product and how you can leverage its benefits. But the website you visited has a complex UI/UX, making it difficult for you to gather the information. Also, when you ask for pricing of the product, the company presents incomplete, unclear materials and descriptions. Would you be interested in the product? Will you trust it?
As popularly said, "The first impression counts," and therefore if you say that your fintech startup has a product that has robust features and is beneficial to multiple businesses, then you should be prepared with a well-presented, professional website, lined and organized marketing materials, and other business-related essentials. When we say fintech, investors expect high-level professionalism and standards.
If you aren't prepared and get down to sales directly, customers won't be having faith in your brand and will doubt your ability to implement a concept for their business.
9. Unrealistic Targets
Pre-marketing your fintech product will create a funnel and drive signups. Investors are looking up to your startup as what you can do now. But, it is necessary to keep in mind that setting unrealistic goals in the first couple of years may help to attract and bring in funds but if these massive goals aren't met will result in failure of your startup.
If you aim to achieve a modest target over a year and if by chance you exceed in achieving the same, it is always appreciated. Therefore achieving small targets is better than a big failure.
10. Lack of right technology team
Do you have the right technology team for developing top-notch fintech products? To meet the present and future demands of the business, there is a need for a skilled team of professionals that would cope up with the IT strategic influence in the financial ecosystem.
The right technology team is a key factor in addressing the transformation of their organization. As technology disruption demands additional skills, organizations must make provisions for their teams that will enhance their business growth and gain a competitive edge over the others.
The rapidly changing technology landscape has a greater impact on the international markets. It becomes critical for the tech teams to accord themselves with the right training for developing their skills catering to the business requirements. It is necessary to align the skills and training to the business plan for avoiding any kind of risks associated with being technology deficit and promise to deliver rich user-experience to the targeted customers.
11. Lack of a MVP road map
You have an awesome product, yet no one wants to buy it. Can this happen? Yes!
Customers are unpredictable. To avoid last moment disasters, it is ideal to inspect what your product will be and whether it will empathize with your customers well. The time, efforts, and the budget you spend on your ideas and to realize them into your product to create value for your customers is a long process. And to achieve this goal, you can't move ahead with your instinct and guts only! And this makes the way for MVP.
MVP helps you in creating a logical and rational route to the success of your product. So, how MVP will help you?
You have a unique idea about a product. To start building the product, you must have a sustainable business vision around it. MVP is a product for attracting early-adopter customers. The MVP has just enough features that can help the customers to validate the idea of a product a bit early in the product development cycle. MVP helps the product team to receive the feedback as early as possible. This allows the team to iterate and improve the product.
An MVP road map will help your fintech startup to strategize their product through deep thinking, explains the value the product can provide to the targeted segment, where the product lies in solving their pain points and is the entire team involved in the product on track. MVP road maps help you to set clear visions with a specific time frame and give some good processes and analysis to reach your goals.
Wrapping it up!
There are budding fintech startups that have great ideas to start with. They want to take a step ahead and craft world-class fintech products catering to the business requirements of their customers. But to survive in the competition, you need to survive all the risks and tractions coming in your way by avoiding these 11 mistakes for your fintech startups. You can consult a leading fintech development company and strategize your fintech product.
Author Bio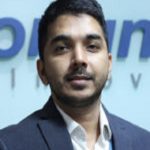 Deepu George is a technology enthusiast and strong believer in agile product development. He has been pioneering financial leadership nurturing the growth of company & Focuses on leading Fortunesoft IT Innovation Strategies, generating new ideas and Consulting on projects.