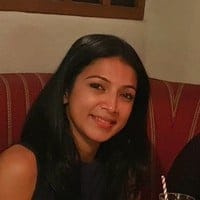 By
Sheelu George
January 10, 2020
12 min read
Top 5 shopify apps for abandoned cart recovery
Do you know why people abandon their shopping carts?
Some of the common reasons are listed below:
Hidden costs
Forced to create an account
Slow checkout process
Website errors/crashes
Delayed shipping process
Unfavorable return policy
Trust issues with the website
Declined credit card
Failed to select a preferred payment method.
With all these reasons, shopping cart abandonment is a challenge for all the eCommerce store owners though they have multiple methods to retain their customers and entice them to come back and complete the purchase. 
For Shopify store owners, there are multiple free and premium shopping cart abandonment apps that help in reducing the cart abandonment rate. This blog will serve the purpose of the Shopify store owners looking to recover cart abandonment of their stores with the top Shopify apps available in the Shopify app store which is a collection of free and premium plugins for expanding the functionality of your eCommerce store.
Recart
Recart, one of the best Shopify apps, allows the user to send automated messages to all the customers who had abandoned their shopping carts to motivate them to complete the checkout process and buy your product. It provides tools for converting your visitors into subscribers. For the customers, opting for subscription is easy and they don't need to provide their email. They just need to tick the checkbox. 
With an automated Facebook messenger campaign, Recart drives the cart abandoners back to your eCommerce stores. Upon completing the purchase, it sends a discount code with the receipt and shipping notifications and even check-up with a follow-up message.  
Recart Messenger allows you to:
Send automated messenger campaigns
Abandoned cart reminders
Order receipts
Fulfillment notification
Welcome message
Up-coming purchase follow-up
Notifies customer about your latest news
Increases interaction and engagement
Easy to set-up
Integrate with Wheelio, Optimonk, Privy, Justuno, Facebook Messenger, Personizely
Care Cart
Convert your eCommerce store's lost revenue with Care Cart by tracking all the abandoned carts and retargeting them. 
A simple, robust, reliable app, the Care cart allows you to track all the abandoned carts on your Shopify store and helps in converting the potential ones. 
With this app, you can view the users of the abandoned carts and the products they had added in their carts in a list format. 
Care Cart permits the users to send automated emails with action links to the customers of the abandoned carts. 
Care Cart asks the customers to provide their emails before adding a product in their cart. Therefore, you get a good collection of emails with you. Care Cart sets recovery emails as per your schedule. Customize your email drip schedule with Care Cart.
Some of the important features of Care Cart
It is free.
Tracks and recovers all the abandoned carts
Automated emails with actionable links
Converts your eCommerce store's lost revenue
Boost in conversion rate
Consistent Cart
Save abandoned carts with Consistent Cart, a complete shopping cart abandonment recovery by using multiple communication channels. 
It reminds the customer about their shopping carts by using Facebook messenger, email, and push notifications and thus helps to generate more revenue.
This app has the capacity to generate awesome abandoned cart recovery emails, new accounts creating emails, and happy birthday emails within a couple of minutes increasing the sales more. 
Rather than waiting for a miracle to happen through Facebook Ads or Instagram influencers, this app accords you with a brilliant opportunity to recover millions of dollars monthly and results in escalated conversions and sales.
Consistent Cart app helps you to collect the emails of the customers before adding the items in their cart. A pop-up appears that ask customers for their email addresses so that you can retarget them later.
Some of the features of Consistent Cart:
Responsible to raise sales
Increase of orders per month
Reduce unexpected marketing cost
Increases the scope of conversions
A one-stop solution incorporating the work of 10 individual apps
Verifies the orders twice to avoid irritating users from notification emails
Abandon Aid
Titled as one of the most powerful apps, Abandon Aid helps you to prevent abandon carts. Abandon aid emails your customers to remind them about their cart and request them to finish their purchase with your e-store. Abandon Aid saves a lot of time and money. It is capable of sending emails individually to customers, thus effective in recovering orders. All you have to do is installing and wait for the results. 
Note: 
The app might ask to opt for the plans depending on the number of emails you would like to send. 
Also, the app has provisions of unlimited emails for any shops. 
Recovery statistics are always available during the last month of customers' orders. 
You need to set campaigns with the Abandon Aid to recover the orders.
Features:
Cart Abandonment rate reduces
Customers are reminded of their missed orders
Requests customers to return and complete their purchase.
Users are allowed to set campaigns to recover orders.
Recovery Statistics available
Scout Cart Recovery
Scout Abandoned Cart Recovery boosts sales by building the right customer relationship by recovering the abandoned carts. It is constantly involved in finding timely customers for you so that you can reach out to them and send notifications to them through an SMS or email from your side. 
Searching timely customer means the one who has spent a lot to repurchase and some potential customers who abandoned the carts without making a purchase at the checkout. This app alerts you about the people who had abandoned carts and also provides you with options for the next steps that can be taken. 
The app is also capable of dialoguing your customers for you thus creating a lasting impression for your brand.
Some of the features are:
Timely Notification
Actions that should be taken is often recommended
Boosting sales
Increase referrals
Free
Wrapping it up!
It is often frustrating to see your eCommerce store incurring losses due to decreased sales. Fortunately, Shopify development companies can now heave a sigh of relief as they have these top 5 popular shopping cart abandonment recovery Shopify apps with them which they can put to use to recover the abandoned carts and entice customers to complete their purchase on your e-store.
Author Bio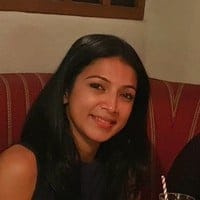 Sheelu George is a Senior Business Analyst at Fortunesoft IT Innovations.A technology enthusiast and a strong believer in end-to-end software product engineering, agile & devOps.