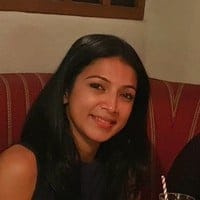 By
Sheelu George
April 29, 2019
12 min read
Migration to shopify : Aspects you need to consider
The present-day business world is constantly growing and dictates the new rules of business every day. It's the duty of online vendors to stay updated and competitive with the times. To be successful, merchants need to move to advanced platforms. If you own an online store you need to ensure how you can make it easier and safer for your customers and retain them always. The answer to this predicament is in migrating to the best e-commerce platform as per your needs. While many e-commerce businesses choose various platforms but it makes sense to migrate to Shopify as it has several benefits over other platforms.
In this article, we'll share some of the aspects you need to consider before migrating to Shopify
Reasons to migrate to Shopify :
1. Hosting and Managing :
One of the biggest shortcomings is hosting your online store. Shopify does it for you. If you compare with Magento you need to provide your own hosting, as well as install and configure back-end architecture before you can proceed to build your store.
This can be benefitted from Shopify's robust architecture. It offers fully managed and hosting service where merchants don't need to be concerned about adding more products or heavy site traffic.
Migrating to Shopify can overcome hosting, traffic spikes, slow-downs as well as infrastructure.
2. Customization :
Shopify is a fully customizable e-commerce platform. Here you can customize your theme, products as well as payments. You can use the theme editor to customize themes which include a theme preview and a toolbar which can be used to add or remove content and manage your themes.
When it comes to customizing products, there are plenty of apps available for customization or else you can hire a Shopify developer to do the needful.
3. Scalability :
The primary concern of e-store merchants is scalability. You need to be confident that the platform which is serving you will not face any issues when your online store is growing big.
One of the biggest challenges is called flash sales. Shopify uses blazing fast servers combined with best-in-class CDN ( Content Delivery Networks ) to ensure their sites doesn't encounter any breakdowns during major traffic spikes.
4. No hidden costs :
When you are running an e-commerce store everything by yourself, you need to consider various expenditure costs such as hosting fees, server costs, development charges and so on.
Shopify offers end-to-end cloud hosting services that allow you to access your store from anywhere at minimal costs. If you wish to add more functionalities or need more customization, you can upgrade your plan however Shopify doesn't encounter any hidden fees.
5. SEO-friendly :
If you are shifting your store to Shopify you might be worried that your product's URL may change. SEO will not be affected by Shopify migration and this is one of the merits of Shopify and also retains the rankings for your every product page.
6. Integration with other programs :
You might require to integrate your e-commerce platform with CRM or ERP to automate back-end and front-end functions. With Shopify, you can easily integrate with ERP or CRM so that your business operations are enhanced.
7. Payment options :
With over 50 payment methods to choose from, Shopify has significant control over other shopping carts. There are several payment gateways available so you can choose the best payment methods suitable for your business. These quick set up features allow you to maintain your store directly from the user dashboard.
8. Inventory management :
Shopify provides you an opportunity to acquire an unlimited amount of items to be added and sold via your e-store. As shopping cart is a hosted platform, you don't have to worry about site loading speed and server performance when the store gathers too many products.
9. Theme collection :
Being the popular shopping carts in the eCommerce market, Shopify offers many free and paid customizable as well as mobile-responsive templates. The themes are pre-populated so you can just move your content, products and start selling immediately. Even after you have chosen your desired template you get an opportunity to customize it for free according to the e-commerce demands to make your online store look professional and improve sales.
10. Extra features and customization:
Shopify is largely preferred for huge e-commerce stores that need more features and customization. As you reach higher milestones, you will need tailor-made solutions for your requirements. Shopify comes with unlimited bandwidth and immense scope for scalability.
Bottom line :
From the above-mentioned points, Shopify has numerous benefits that help you to run your e-commerce store better. It is commonly preferred by online merchants as it is easy to integrate with other software programs and third-party apps. With its most affordable maintenance costs, Shopify wins over other e-commerce platforms. However, every e-commerce platform has its own pros and cons, so choose the best solution which fits your business. If you're looking for an easy to use cloud-based hosting solution, then Shopify might be just what you need.
Want to migrate your online store to shopify ? You can rely on experts in Shopify Development services at Fortunesoft IT Innovations, we provide full-scale shopify services including migration of all your products, customers and all variety of entities to your new Shopify store.
You can Contact us for Shopify project.
Author Bio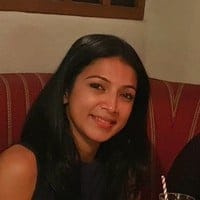 Sheelu George is a senior business analyst at Fortunesoft IT Innovations. A technology enthusiast and a strong believer in end-to-end software product engineering, agile & devops.