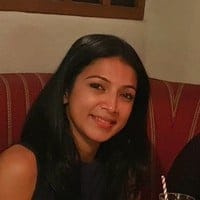 By
Sheelu George
January 6, 2020
18 min read
Supercharge your online business by integrating shopify apps
You have an eCommerce website and you wish to have exceptional growth in business. While making an eCommerce website, initially you have overlooked the potential improvements like customization, integrations, and many more. Once your website is launched, your next goal should be improving your website to make it perfect for your users and business.
This article addresses how Shopify Integration will make your eCommerce website supercharge and give it a complete, professional look.
In this article you will be equipped with:
Shopify Integrations that supercharge your online business
How Shopify integration will benefit the online business?
Shopify Integrations that supercharge your online business
As Shopify is always termed as the simplest way of setting and running an online store, it has been adopted by 8,00,000+ active merchants. It has a dedicated app store for serving numerous requirements of all the consumers around the globe.
Though with such tremendous figures people get inspired to have Shopify as their eCommerce platform but end up getting confused when they find themselves surrounded by multiple customization options. Moreover, focusing on making money through your e-store introduces you to the trouble of searching for the right apps.
This section provides you a detailed overview of the apps and the business they function. The apps are categorized as:
eCommerce Store Optimization
e-Store Marketing Enhancement
eCommerce Search Engine Optimization
Efficient Customer-Centric Service
Product Reviews and Management
Effective Order Management
Development Essentials
Ecommerce store optimization
This section consists of all the apps that help in improving visitor's experience and the overall performance of the store.
Google Analytics helps you to understand the traffic where it is coming from and which content they are accessing your site after visiting. You can use these analytics and double the traffic on your site.
This tool is a boon to merchants who would like to have a deep insight into their visitors. This tool records the session of the visit of the customer i.e., where they go, the way they interact, and at which point did they exit.
McAfee is one of the best security plugins available with Shopify. Ensure your customers about their visit to a safe website from data breaches through this security plugin.
Free Version: It permits you to display a security badge and seal for up to 500 visitors a month.
Paid Version: Unlimited Trustmark views and protection for the identity of the shopper are some of the features to name among a large set.
A translation app that allows you to host your e-store in multiple languages for reaching a broader spectrum of customers. This app is a must-have if you are targeting the international market.
With your Shopify account, search the trending products and sell them. All you need to do is:
Find the products from multiple channels.
Add them to your Shopify store.
Leverage the benefits from Oberlo's network of suppliers
Ship the products directly from the warehouse of the supplier at the doorstep of the customer.
Oberlo is gaining attention because:
No cost Dropshipping business
Free
Check the potentials with product stats
Chrome extension for free
Track orders
Sales dashboard
Tailored product page
Availability of customer support round the clock.
Auto-updation of inventory and price.
Pricing rules
Bulk solver
Number of users.
e-Store marketing enhancement
Is your store visible enough to gain popularity?
No matter how much your store is operational it has to be known to your target audience. Therefore marketing plays an important role for business growth and to make you outshine your competitors.
One of the cheapest and most effective ways of marketing to grow your business is to increase your email list as it allows you to communicate to your customers new updates on products, pricing, and any offers through emails. And here MailMunch comes into the picture as it is the perfect app to help you grow your email lists.
MailMunch comes with a landing page builder that allows you to build pages within minutes because of the drag and drop builder and lets you easily manage the emails through contact tags. It also filters your lists for a segmented email marketing approach.
This plugin helps in creating Facebook and Instagram ads. It also allows to send 'thank you' emails. Kit can be used to create discount coupons for building a loyal customer base.
You can set-up smart ads via SMS or messenger with Kit as it serves as a virtual assistant. In a nutshell, it is a perfect app for helping you in marketing.
Springbot is known for its data-driven marketing recommendations for e-stores. By installing Shopify app and connecting to the Springbot dashboard, you can:
Automate campaigns
Triggering campaigns via email, social media
Retargeting ads on the basis of demographics and behavior
With Springbot, you get to access an automation suite of tools and analysis of performance of your marketing efforts across various channels.
eCommerce Search Engine Optimization
Did you know?
56.4% of all the clicks for any keyword goes to the top three organic Google search results
Now the question arises how to reach on top of the Google searches?
Before that, why do you optimize your store for search engines?
To index your store and to rank on top.
The listed apps in Shopify will make your store more visible on the web.
This paid app is all that you need for SEO. Right from monitoring to editing, SEO manager permits you to have control of the visibility of your store through search engines and provides you a real-time feedback about the success of your search engine optimization efforts.
It also allows you to edit meta and titles. With your target keywords, the app suggests you to edit the pages and also scans the issues for you. It also integrates with Bing, Google Search console and kit.
Simply assign Alt attributes to your images with this app in Shopify's app store. Based on a template of your choice, you can add ALT text to all images automatically.
ALT text is image descriptions inside the HTML code. This helps the search engines index the images.
For Google rankings, the page loading speed matters a lot for user experience. A slow-loading page will scare away your visitors and result in leaving the website.
The size of images is an important factor in page loading speed. A small size, web-optimized images without compromising the quality of the images is always the basic requirement. So, here the SEO optimizer comes into the picture.
It helps you to draw more traffic on your website by optimizing the image and increasing the page speed.
Efficient customer-centric service 
Now the traffic is increasing. Your store is getting a lot of attention. The sales are well projected. This stage is crucial for the customers as they can face difficulties, threats, and opportunities.
Serving them with the best user-centric approach by minimizing threats and leveraging the opportunities is all about customer care.
Losing potential customers is painful. With the everyday schedule of keeping a check on the operations and serving other customers, some of them go unaddressed.
Don't worry! Tidio Live Chat is in the house.
It serves multiple customers at one time by providing you a platform to chat. Tidio allows you to send canned responses as well if you are bored addressing multiple people for repeated questions.
You can also set up an automated bot with LiveChat's BotEngine extension for handling customer requests.
Awesome referral programs are the best way to satisfy your customers and increase sales at the same time.
ReferralCandy helps in creating tailored, branded referral programs with full control over referral rewards. You can offer cash rewards or coupons or maybe a special gift. It handles all the automating reward payouts.
The app can easily integrate with Paywhirl, ReCharge, Mailchimp, s-loyalty, and many more.
Product reviews and management
Social proof is very important as it acts as guidance or sometimes used to legitimize your online store by other potential users who made a purchase from your store. When a new user visits, they often check product reviews or the live sales notification. Only after getting a sufficient amount of reviews, they decide to make a purchase.
This section has the best Shopify apps for boosting social proof.
Add a customer review to your products through Shopify Product Reviews. This increases customer engagement with you and boosts sales as well.
This app will help in automating the emails as well that you send to your customers to request them to share their reviews on the product. They can also directly send their reviews from the emails you send them. Once the reviews are submitted, they get uploaded to the store automatically for all your visitors.
Testimonials and Photo reviews
You come up with a website and people start trusting is never possible. Online shopping welcomes numerous threats and therefore, you need to work hard to win their trust. Every customer reads reviews that are posted so that they get a clear picture of the product they are planning to buy.
With this app, you can display all the customers' testimonials at one place either in a slideshow format or as a grid in addition to collecting testimonials from past customers with the help of their frontend submission form.
Also, the app allows the customers to post their reviews with product images which are as close as the actual product.
Effective order management
Your store will be abandoned within seconds if they have a moment of unpleasant experience online with your store. One of the most crucial stages is order fulfillment for an online store. You need to check whether everything is going smoothly while placing orders with you.
This section is about the Shopify apps that would help to enhance the checkout experience.
Provide your customers with downloadable PDF receipts and invoices.
As a customer have you ever gone through a situation where you have added a couple of items while shopping through your cell phone and later thought of completing the transaction on your PC. On getting to your cart, you see your cart is empty and the items aren't saved. It is really a hassle to check again select those items and therefore you simply give up!
As an owner, you just lost a good deal!
To avoid this, the Persistent Cart app ensures that your items are placed in the cart itself and you can come back anytime and find it there. It is easy to install with a minimum monthly price but a huge potential to increase sales.
There are numerous ways through which you can improve your e-store apart from the ones mentioned above. Integrating these Shopify apps will definitely boost the performance of your online store. To integrate the relevant apps to your eCommerce store, analyze and then list down the essential things that need to get improved immediately from the sales point of view.
Development Essentials
This section lists all the apps that are essential to improve the UI/UX of your eCommerce store.
Shopify App Bridge
Designers control Shopify UI elements with Shopify App Bridge which is a JavaScript library. It helps in:
Designing the top bar of the page
Custom page title
Customized buttons and breadcrumbs
Indicator loading
Modals
Variants and collection selections specifically for merchants with the products.
Resource pickers.
The merchants can easily embed the app inside Shopify to provide a seamless user experience.
Shopify Plus
Merchants can expand their business with this extended and premium feature Shopify Plus to a larger extent. It offers:
Advanced apps for large scale industries and merchants with scaling growth.
Merchants have more control over branding with customization options.
Integrate custom Apps with additional API calls
Faster websites with third-party integrations with Launch Engineer
Create multiple staff accounts without additional cost.
Loads of resources to train on Shopify Plus.
How Shopify integration will benefit the online business?
With Shopify, you can not only skyrocket sales but also entice customers to your e-stores and improve the efficiency of the online store. The following benefits you get on Shopify integration:
Recovery for abandoned cart
As per research by Baymard Institute, the documented average online shopping cart abandonment is 69.57%. To simplify this, 7 out of 10 customers abandon their shopping carts. They add products to their basket and leave the cart without making any purchase. This figure for shopping cart abandonment indicates the large number of sales that you are missing on.
To check the abandoned checkouts on your Shopify dashboard navigate Orders > Abandoned Checkouts.
Once you get the list of all the customers who have abandoned the cart after placing items, you can send them email and remind them.
With a Shopify standard plan, you have the option to send an email manually to each customer one-by-one as a reminder about their basket.
With an upgrade to the advanced plan of Shopify or by simply downloading a cart-abandonment app, set up a triggered email that shoots timely to each and every customer leaving the cart after placing order automatically.
Opt for the right solutions, you will see your customers coming back to complete their checkout process.
Accord customers with auto-calculate shipping prices 
Calculating the shipping costs becomes one of the trickiest aspects of running an online store. One wrong estimation (whether underestimation or overestimation), you end up losing a major portion of the money or scare your customers with high prices.
The exact cost of shipping for each customer can be calculated using 'real time carrier shipping.' The shipping cost is calculated based on the location of the customer and the weight of the product.
All you have to do is activate the 'Advanced Shopify' plan and select a carrier like UPS, FedEx, etc. to calculate the shipping rates.
Shopify POS makes payment anywhere
Point of Sale or POS is the need of the moment if you are planning to reach around the globe irrespective of being a pop-up shop or a bricks-and-mortar store or a market.
Take payments in the real world using a card reader with the Shopify POS app. The sales that are made are linked automatically to your online Shopify account, matching the accounts and inventory irrespective of the location of your products getting sold.
Identify your best buyers by creating customer profiles
It is good practice if you ask your customers to create an account before buying from your e-store. This helps in information tracking and monitoring and also details about the purchase history.
If you have customer accounts you can easily check what they had bought recently and thus you can identify your customers. Since you know what your customers have bought, you can send targeted sales emails. For example, you have a bookstore and you sold 300 copies of a popular novel. A couple of months down the lane, you want to sell the sequel of that novel. Therefore, you have to email the customers who bought the novel from you and let them know prior to the release.
With the help of tracking purchase history through accounts of the customer email your customers directly. This can be done by settings>checkout. Set the customer accounts section to 'optional' or 'required.' This will ask the customers to create an account or sign in if already created when buying.
Importance of discount codes
We are well aware of the fact how discounts and sales scale revenue. But what is the role of Shopify in this?
By using the Shopify app 'Bulk Discounts', discount codes can be generated for dollar value, percentage discount or free shipping.
Sell gift cards for the holidays
With holidays, the popularity of gift cards increases. With Shopify you can create them easily.
Follow the following steps:
Products > Gift Cards and start creating gift cards.
Tip: Upgrade to the mid-level Shopify plan to enjoy the benefits of Gift Cards.
Integrating shopify with facebook
Recreate your entire shop on your Facebook page if you are a social figure and have a huge social following with a 'shop' tab. Through this, customers can directly buy from you and you don't need to redirect them to your website with a smoother sales process.
In Shopify Facebook integration, the Facebook store syncs the payments and inventory automatically with your Shopify account by using an API. Thus, managing your e-store and social account becomes easy and from one place.
This can be done by:
Settings > Sales Channels > Add Sales Channel > Facebook.
There are a couple of steps included in this. Have a look.
Connect with your customers with Shopify and Messenger. You can offer them a real-time, personalized service that would help you to build a one-to-one relationship between you and your customers. These kinds of relationships help in building brand loyalty.
All you need to do is turn your Messenger conversations into sales by adding the Messenger in Shopify. Also, connect your Facebook Business Page and sell through the Messenger directly.
Shopify fulfillment services 
The most time consuming factor of running a store is dealing with packaging and shipping, especially when huge orders start coming in.
Partnering with the existing fulfillment services like Amazon eases the task of warehouse handling, preparation and shipping on your behalf. The only requirement from your side is to store your inventory at one of their fulfillment centers.
You can set this up by:
Settings > Shipping > Drop Shipping & Fulfillment > Add Dropshipping Service
Now you have to choose your preferred fulfillment service.
Shopify dropshipping- A way to get rid of the inventory
The eCommerce Dropshipping business model is gaining popularity as there is no need for tons of inventory to get started. With this model, a customer buys a product from your e-store. You place this order to the third-party supplier. The supplier directly ships the product to your customer.
About the customer, as they place the order on your store, they are under the impression that it comes from you. So you don't need to have a warehouse to manage all these inventories.
To set up this entire amazing model in Shopify, you can use apps like Ordoro where it will help in partnering with a supplier and the entire management from a single place.
Using shopify 'experts'
A handful of expertise is promoted by Shopify for programming, design, marketing, and photography. This expertise will help to get the best out of your e-store.
The lists that are promoted by Shopify are on the basis of the price, location, and specialization. This helps you to choose the right expert for your e-store.
So, if you are lacking some skills to get your store to be 'The one' then this option (though a bit expensive) is useful.
Shopify analytics and reports to track
Why is analytics important?
You need to know how your store is performing in this eCommerce pool of competition. The number of visitors visiting your store, their origin, the duration of their stay, the website they were referred to, everything is important to see the status of your e-store.
To download the detailed charts on your sales, traffic, and cart analytics, navigate to the 'reports' section.
You can also integrate Google analytics into your Shopify store.
Paste your Google Analytics code into the specified field on your Shopify Dashboard. This you can find at Online Store > Preferences > Google Analytics.
Integrating Shopify with WordPress
Are you thinking why both Shopify and WordPress shall be used at the same time for building an online store?
The thoughts like maintaining websites through two platforms will be tedious and also will cost you more, will constantly disturb you.
But apart from this, Shopify with WordPress accords users with ease of use as Shopify has a lot to offer to the beginners like simple user interface for payment processing, managing products, taxes, and orders all under one roof.
Shopify has gained the position of being beginner-friendly and easier than most of the eCommerce plugins such as WooCommerce and Easy Digital Downloads.
Shopify features a 256-bit SSL certificate. So, if your WordPress website doesn't have SSL, you can safely process the orders via Shopify with complete protection to the customer data.
WordPress itself is a complete CMS solution provider with multiple features for feature-rich website development. But WordPress has no pre-installed eCommerce solutions. It has to rely on third-party plugins for eCommerce features. Integrating Shopify with WordPress makes the process much easier.
Other benefits of integrating Shopify with WordPress:
Theme customization
Cheaper as compared to WooCommerce
Easy management through a single dashboard
Integrating shopify with eBay
Integrating Shopify with eBay helps in syncing your products and managing your eBay orders. This integration drives your sales velocity at a higher pace. Merging Shopify with eBay is simple. The following steps can be followed for integrating:
Login to your Shopify account and try to locate 'Sales Channels.'
Click on '+' and locate eBay and again click on the '+' on the right. This steps defines that you have added eBay as your sales channel in your Shopify account.
Click on connect to begin linking eBay to your Shopify Account.
You will be asked to give eBay access to your Shopify account.
Click Add sales channel to continue.
eBay Login dialogue box will appear where you need to enter your ID and password if you have an account or register to create a new account.
Once the account is created, you will get a prompt to allow access to the Shopify account to your eBay account.
Configure the eBay policies after this step.
Select the products that you want to publish as eBay listing.
Customize and Publish Selected products.
eBay Shopify integration gives you exposure to the online marketplace occupied by eBay and mobile apps. This increases the chance of getting more visibility of your products with better sales.
Wrapping it up!
Here we come to an end. By the end, you get a list of apps. These apps are for your website to make more user-friendly and unique and highly operational. We have seen the section where the benefits of Shopify integration is explained. All you need to do is start researching and have a look at which Shopify app serves your business needs. You can also take suggestions from Shopify development companies to make your website outshine all others in the competition in its domain.
Author Bio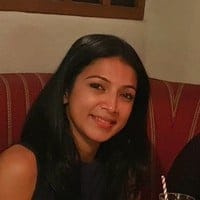 Sheelu George is a senior business analyst at Fortunesoft IT Innovations.A technology enthusiast and a strong believer in end-to-end software product engineering, agile & devops.