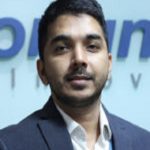 By
Deepu George
April 13, 2021
12 min read
Top 5 lending app myths that need to be debunked
We have been witnessing tremendous growth in fintech over the past years to offer money lending services. Lending apps offer small loans to individuals, small traders, and borrowers with faster approvals and limited documentation. Moreover, these apps facilitate zero restrictions on the usage of funds. Therefore, today there are over hundreds of mobile apps for iOS and Android that are willing to offer easy instant loans against your requirements.
The pandemic has accelerated the adoption of digital banking solutions in every domain. People are flocking to digital channels for safe and handy financial services amidst the pandemic to continue their business operations smoothly. 
Though lending apps are buzzing around due to their hassle-free and convenient nature, they are relatively a new concept in the financial market. This has given rise to a lot of misconceptions and myths that are restricting consumers to adopt them. Therefore, it has become a mandate to debunk these myths that surround lending apps.
Let's check the top 5 myths of lending apps that we need to stop believing.
Myth 1: Only high credit score profiles are eligible for instant loans
Fact:
Loans are a boon to our lives as it offers financial support beyond our income. But, this credit extended to people by lenders requires to fulfill certain parameters. 
Often, getting a loan is cumbersome. A borrower looking for a loan has to undergo a tedious process. Once the borrower fills the application, the lender will first check the credit score of the applicant. 
The credit score is a critical factor in the loan approval process. Your credit score gives a detailed report on your credit history. Higher the credit score, better the chances of getting a loan from the lender.
Many lending apps don't put credit score as the only criteria to check if the applicant is credit-worthy. Some lending apps check for a steady income and employment status, account details of the borrower, overdue cases through payment history, and EMI to income ratio to check the proportion of the borrowers existing loan status. 
Myth 2: Lending apps offer instant loans with higher interest rates
Fact:
The reason to borrow money differs from one borrower to another. A borrower can ask for a loan to fund his business, home-equity loans,  credit cards, or maybe a personal loan. 
Personal loans and credit cards don't require collaterals. They are offered to the borrower if he has stable employment and income. Therefore, this category of loans is called unsecured loans where the borrower hasn't provided collateral to seize if he fails to repay. Therefore, the interest rate associated with these types of loans is high. 
Home-equity loans have a low-interest rate associated with them as the collateral is the house itself. Also, business loans have negotiable interest rates as the collaterals are the assets of the borrower that can be seized in case of repayment failure.
Some of the instant loan apps offer loans at interest rates lower than 10% if you have a higher credit score. Lending apps offer instant loans with an interest rate that ranges from 12-14% and is quite lower than the credit card interest rates. 
Myth 3: Lending apps lack a good customer service
Fact:
Customer service is a deciding factor for the success or failure of your fintech app. To retain your customers, you need to offer an optimal customer experience that will meet the standards and expectations of the consumers.
Lending apps are digital platforms where the entire process is carried out online. The modus operandi of these lending apps require online support. Often apps get loaded with a lot of requests simultaneously. This creates problems for the service executives to resolve the issue instantly.
Today, numerous lending apps have chatbots to handle simple queries. Chatbots have the capacity to handle simple requests, helping your executives to concentrate more on complex issues. Chatbots reduce the task to handle mundane, repetitive queries, freeing up a lot of time for the customer executives to focus on providing excellent customer service. This will help the lending apps to distinguish themselves from others that are in the market. 
Myth 4: Instant loan apps aren't safe to use
Fact:
It is very difficult to trust an app when it comes to deal with money. It's always recommended to use popular apps that are following standard regulations and compliances. 
Often the safety of instant loan apps is on the radar. Though it is undeniable that some of the lending apps are fraudulent and unsafe, other lending apps ensure the safety of dealing with your money.
There are lending apps that are trusted and abide by state regulations and compliances. Legitimate lenders follow standard procedures for loan approval. They carry out the standard KYC of the borrower and verify the mobile number. They ensure complete data privacy and protection with zero chances of extraction of any personal details.
As a borrower, it is better to verify all the credentials of the loan app and check if it is governed by a regulatory body or has collaborated with genuine partners for disbursing the loan.
Before registering yourself on any lending app, it is better to know the lender. There are laws and regulators that work to eliminate illegal lending apps. As a customer, you should visit the lender's website and check if the lenders are possessing a valid certificate of registration and have incorporated a financial entity following all rules and regulations. 
When a consumer downloads an app, check if the app demands accessing sensitive data such as phone book. In most cases, the phone book has been the root cause of a lot of coercive attempts. In such cases, it is better to avoid downloading such apps.
Once you're sure about the lending app, verify the true cost of the loan before signing any agreement. Many lending apps have hidden costs and fees. Therefore, customers have the right and should thrive to get transparent and full disclosure of loans rather than getting lured to quick approval of loans.
Additionally, borrowers can do some research on the lenders, their company, and the promoters before making any decision.
Myth 5: All the instant loan apps available are the same
Fact:
Every instant loan app is different. There are lending apps that offer hassle-free, quick loans with hidden charges. On the contrary, there are popular lending apps that provide all the details of the processing fee upfront and don't levy any hidden charges.
Consumers are reluctant to share their personal and financial data with any entity. Not all lending apps ensure data privacy and protection. Some apps ensure complete safety and abide by state rules and regulations. Some lending apps are crafted to store your personal data through secure HTTPS encryption, ensuring a safe and secure transaction.
Many apps incorporate amazing features. Some of them are unique in a particular app. Some apps promise to sanction loans within minutes, whereas, some apps approve loans in an hour!
You need to have a thorough research about the lending app you're planning to use for getting your loan. Make sure you opt for a secure, transparent, and affordable lending app of good repute.
In a nutshell
A money lending app brings in a host of benefits such as customized loans, low-interest rates, high-end security, faster loan processing, tracking, and enhanced customer service. 
The rise in the adoption of money lending apps is the sign of digital transformation that people are eagerly waiting to adopt. Technology advancement that leads to innovative practices to offer consumers convenience and faster loan approvals is making lending apps a popular choice.
Today, many organizations are partnering with a leading fintech development company to craft their lending apps that would serve the purpose to offer instant loans to individuals and startups across the world.
Author Bio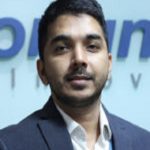 Deepu George is a technology enthusiast and strong believer in agile product development. He has been pioneering financial leadership nurturing the growth of company & focuses on leading Fortunesoft IT Innovation strategies, generating new ideas and consulting on projects.