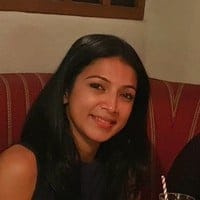 By
Sheelu George
August 18, 2020
12 min read
Is your mobile wallet secure?
The way the customers are interacting with your business is changing everyday. The relationship between a consumer and a business is driven heavily by digital transformation. 
The payment methods have seen an enormous shift in technology. Right from transacting through hard cash to swiping and waving cards in stores, payment transactions have gone far. 
Due to the immense capacity of disruptive technologies, the demands, and expectations of the consumers are rising. Mobile payments like Apple Pay, Android Pay, Samsung Pay, and Chase Pay have pledged to give the consumers the pleasure of a best shopping experience even for everyday purchases. 
In spite of such popularity among the consumers, the security of mobile wallets is still a concern. Consumers are often worried about the security of the transactions they carry through these mobile wallets. 
Though mobile wallets are more secure than cards, let us see how secure is your mobile wallet app?
How secure is your mobile wallet?
Whenever any mobile payment app like Apple Pay, Venmo, Zelle, ChasePay, etc., is used to pay, the merchant is unaware of your credit and debit card details or any other financial source. The merchants receive a one-time unique code for a particular purchase request. Due to this if any of the hackers try to steal your information, they won't get the details of your credit card or the account through which you are paying. 
Moreover, only one-use authentication code is generated particularly for a single purchase. This helps in providing another layer of security. So if someone tries to filch the code, they would return empty hands. Samsung Pay and Android Pay have gained popularity due to this technique.
So you can say that paying through mobile and digital wallets eliminate data theft through skimming.
With the advent in technology, mobile wallets like Apple Pay provides digital tokens. They obscure the information of your real data card with digital tokens and this token is the only source of information that is received by the retailer. Thus, Apple Pay is the most secure payment choice to date. 
So if you are using Apple Pay be sure that it is secure than a magnetic chip as transacting through Apple Pay doesn't disclose any data about you. The Secure Enclave chip transmits the device account number with a one-time authentication code, adding an extra layer of security to the transaction. 
As per research, it is forecasted that the most popular digital wallet in 2020 will be Apple Pay with 227 million users worldwide followed by Samsung Pay and Google Pay with 100 million users each. 
Therefore, using a mobile payment app or digital wallet is a much safer and feasible option than using a credit card, debit card, or any other transaction method. With security concerns, let us check out the popular mobile wallet security issues and how to solve these.
Mobile Wallet Security Issues
You have to accept the fact that mobile payments aren't resistant to attacks and intrusions. Let us walk through the biggest mobile wallet security risks that you should be aware of and prepare for.
Lost your phone?
Your smartphone is an abstract of your personal life. It has names, contacts, photos, social media apps, and other vital information. Nowadays, your smartphone is a pocket bank where you have account information, access to credit cards through mobile wallets and payment apps. 
Imagine that this small digital treasure is suddenly misplaced? May be dropped at any cafe or left at an airport charging station. There are more chances that your phone might be not returned and the safety of your data is at risk.
So what should be your take on this?
Smartphones have built-in protection. Use it to protect your mobile wallet against fraudulent activities. One of the best ways is two-factor authentication. 
The two-factor authentication can be implemented ideally with iris scan or facial recognition or biometric method other than pin combination.
Other options include erasing data or turning on password authentication remotely using a PC or tablet when your phone is misplaced. 
Is your mobile wallet a victim to spoofing?
The credit or debit card is added to your mobile wallet by entering the card number. The number is encrypted and disguised with a code that is created by an algorithm. 
Also, a randomly generated payment token is used by major mobile wallet providers. This ensures that your card information isn't visible to the merchants and even to the mobile wallet providers during the purchases. 
You give cybercriminals an opportunity to steal your account numbers by adding cards to your mobile wallet using an unsecured public Wi-Fi network as they can recreate or spoof the mobile wallet's registration system. 
What are you expected to do in this situation?
1. Load all your cards to your mobile wallet using your personalized password-protected Wi-Fi network. 
2. If you are far away from your home, set up a VPN for your phone.
Is Malware bothering your smartphone?
Malware is used as a tool to control your smartphones and other devices. The most common usage of malware is to steal private information or passwords. This is done by setting a malware on any phone link or sketchy ads sent by a malicious third party. Mobile malware is increasing day by day and proving to be a great threat. 
Fakedtoken is a malware that prompts Android users to provide their card details by covering banking and other financial apps. Though Apple has strict quality control standards for apps, it isn't completely immune but less vulnerable to malware. 
Isn't there any solution?
Every bank has its own app and they employ some standard security features in their apps. But the security features of third-party browsers, where most of the customers manage their accounts online, can't be controlled.
If you find any kind of suspicious ads, emails or messages from sources that are unknown to you, avoid clicking on them. 
It is highly recommended to install best-in-breed antivirus software on your smartphone. 
Wrapping up
So summing up together, 
Digital wallets and mobile payment apps are secure enough to carry out transactions with the following security practices.
Choose a digital wallet or mobile payment app that has a very good reputation and security and caters to your needs.
You have to secure your digital wallet or mobile payment app and the account associated with it.
Your wallet should be linked with a credit card, not with any other types of accounts.
Use a VPN and not public Wi-Fi to make a purchase.
Unless your wallet account is FDIC-insured, don't keep much money in your digital payment account.
Credit and debit card frauds aren't unknown to us. Various statistics have shown how they have caused heavy financial losses. Having a mobile payment app like Apple Pay, Samsung Pay, and Google Pay with all such security layers requires assistance from a digital wallet or mobile payment app development company that will analyze your requirements and provide you with fully tailored solutions. 
Get your mobile payment app today and start transacting through it efficiently and securely. 
Author Bio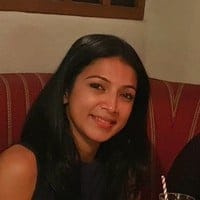 Sheelu George is a Senior Business Analyst at Fortunesoft IT Innovations.A technology enthusiast and a strong believer in end-to-end software product engineering, agile & devOps.