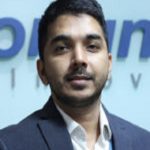 By
Deepu George
August 4, 2023
min read
Digital Wallet Development – An Ultimate Guide to Embrace the Digital World
In the rapidly growing digitalized world, people expect instant, easy, and convenient modes of financial transactions. The advancements in Digital wallet development made their expectation a possible one. Well-structured mobile wallet apps and swelling digitalization have changed the way people handle their cash for purchasing goods and services.
Realizing the potential and popularity of digital wallet apps, people started to leverage them for distinct purposes. On the contrary, the adoption of smartphones plays a vital role in the booming prominence of digital payments among users and merchants in all parts of the world. Due to the tremendous rise of digitization and the massive adoption of smartphones, the acceptance of digital wallets & payments has increased in all sectors. 
The US is one of the biggest markets for digital wallet apps; many people in the US are looking for an alternative to Google Pay and Apple Pay. If you are a fintech startup looking to enhance your offerings and want to captivate a vast market like the US, developing a feature-loaded e-wallet wallet app compatible with Android and IOS will be the smart move. 
This guide navigates you with everything you need to know about digital wallet development. This article covers all the essential aspects of digital wallet app development with features, benefits, app development costs, and many more intriguing sections. 
Before digging deeper into digital wallet development, let us first see.
What is a Digital wallet?
A digital wallet is an online mobile application where users can send, receive, and store their funds securely without hassle. And this allows them to handle the money virtually. 
People can use mobile wallets to make payments without physical money or cards. They need to link their bank accounts with the wallet or use debit/credit card details to get started with the digital wallet app.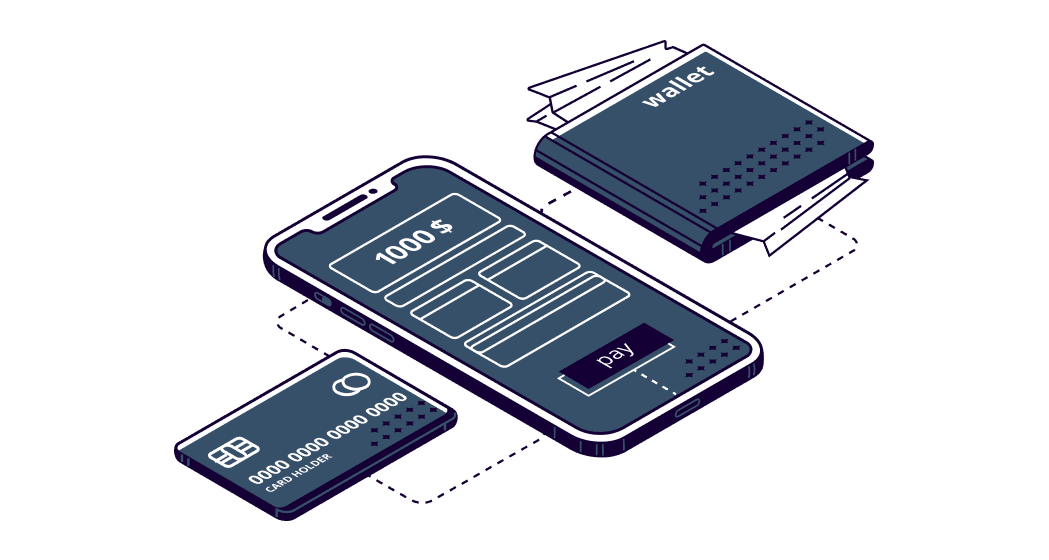 Digital wallet is also known as e-wallet in the US market. To put it simply, it is a software application that neglects the need for a physical wallet. Users don't need a cash or physical wallet when they have an e-wallet wallet while going out. Users just need a smartphone with a wallet application.
With the robust digital wallet app, users can facilitate quick transactions at the supported online marketplace, eCommerce platforms, retail shops, theatres, restaurants, and other places where they need to make digital payments. Users can use a UPI id or QR code scanner to make quicker payments.
It showcases how digital wallets are transforming businesses; and the importance of e-wallets in this current era. Soon, we can anticipate the complete elimination of using physical money to buy anything at any place. 
Digital wallets are not only developed for making secure payments but also to hold various digital items such as; gift cards, coupons, rewards, membership cards, insurance cards, restaurant reservations, etc.
Next, let us have a look at the types of e-wallet applications. 
Types of Digital Wallet Apps
Before developing a flourishing mobile wallet app to enrich your business, being aware of its types is vital. Presently, five types of digital wallet apps are available in the US market. Each classification has a different workflow, architecture, features, advantages, and security protocols.
We can classify digital wallet development types based on the different user conveniences. Let us see the five types of digital wallet applications you can develop to achieve your goals. 
Closed wallet 
Closed wallets are online wallets that help users to make payments to purchase viable products within a specific store, application, or website. If the user cancels the payment or needs a refund, the entire amount will be credited back to the in-built wallet of the platform. 
Therefore, the user can re-use the funds only within the application or website of the platform. And they can't use that funds externally. Amazon Pay and Walmart Pay are great real-time examples of closed wallets.
Semi-closed wallet 
The semi-closed wallet is a digital wallet that acts as an integrated payment system between merchants and customers to make digital payments. Online stores, e-commerce websites, or merchants should accept the agreement with the digital wallet company to leverage this type of wallet app service.
Users must provide bank details, debit card details, and other crucial identity data, such as robust pin codes to access the semi-closed wallet. Having an unbreakable pin will help users to facilitate secure payments. Google Pay and Apple Pay are the finest examples of semi-closed wallet applications.
Open wallet 
Open Wallet app allows users to transmit funds and receive online payments from different wallets using a single platform. The significant fact about the open wallet is; both the sender and receiver must have an account on the same medium to facilitate successful transactions. 
In recent years, you can see open wallets everywhere in the retail shops near you. Most people are using this kind of e-wallet application to make payments. PayPal and American Express are good examples of the open wallet app.
Cryptocurrency wallet 
A crypto wallet is also known as a blockchain-powered wallet. A crypto wallet is a software application that allows users to store, receive, transfer, and stake crypto assets without trouble. Crypto wallets have both private keys and public keys. Here the public key acts as an address. And the private key acts as a security code for accessing the wallet. 
Crypto wallet plays a significant role in both the blockchain and DeFi industry. It allows the users to connect with all decentralized platforms and perform trading & DeFi staking. Based on the characteristics, we can categorize crypto wallets into two types; custodial and non-custodial wallets. Also, it's further categorized into mobile wallet, desktop wallet, hardware wallet, website wallet, and paper wallet. 
On top of that, based on the storage type, we can classify crypto wallets into three types; hot wallet, cold wallet, and warm wallet.  Trust Wallet, Metamask Wallet, Coinbase, Binance, and TronLink are the best examples of cryptocurrency wallets. 
IoT wallet 
IoT wallets allow users to make payments on smart devices. So if the user has wearable devices like smartwatches or fit bands, then the user can enable an IoT wallet and make payments on smart home devices, smart cars, etc. Some ideal examples of IoT wallets are Samsung Pay, Amazon Pay, and Fitbit Pay.
The above-listed are the main types of mobile wallet development. As a fintech startup, you can choose any type that addresses your business needs, targeted users, and location.
Next, let's delve into the most gripping section of the article.
Why Invest in Digital Wallet Development Services?
Most startups are victorious in the fintech industries by leveraging the best-in-class digital wallet development services. As a fintech startup, there are dozens of reasons to invest your money in developing an intensely responsive mobile wallet application. 
The first and foremost reason is the US market for digital wallets and the number of people opting for them to make payments. Not only the market but mobile wallet statistics are also one of the essential drivers behind the boom of digital wallet development. What statistics say about digital wallet apps will be your next question. We have answers for you!
Before a couple of years, around 2.8 billion mobile wallet users existed worldwide. And experts are claiming that this number might surge to more than 4 billion by the end of 2025. Moreover, business-class people and individuals are beginning to utilize digital wallets in all primary sectors for making quick payments.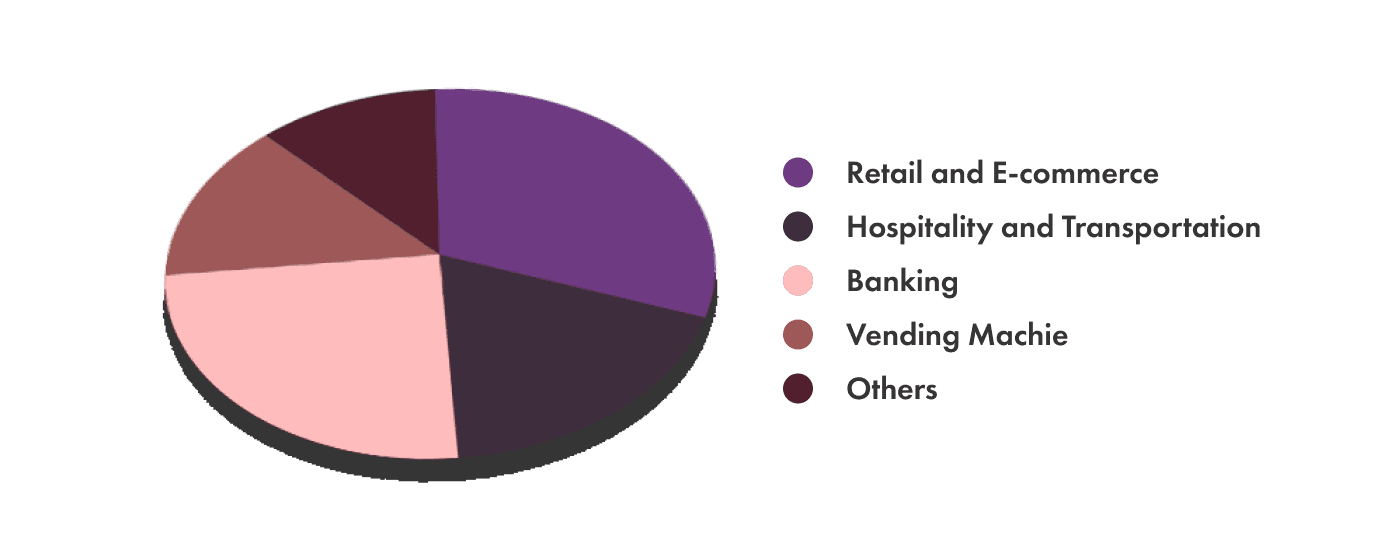 Based on stats, the US digital wallet transaction stands at a valuation of $1.4 trillion in 2020. When it comes to global e-wallet transactions, it is estimated to surge at a Compound Annual Growth Rate of 22% from 2023 to 2033. Experts in the industry claim that transactions might reach more than $7 trillion by the end of 2033.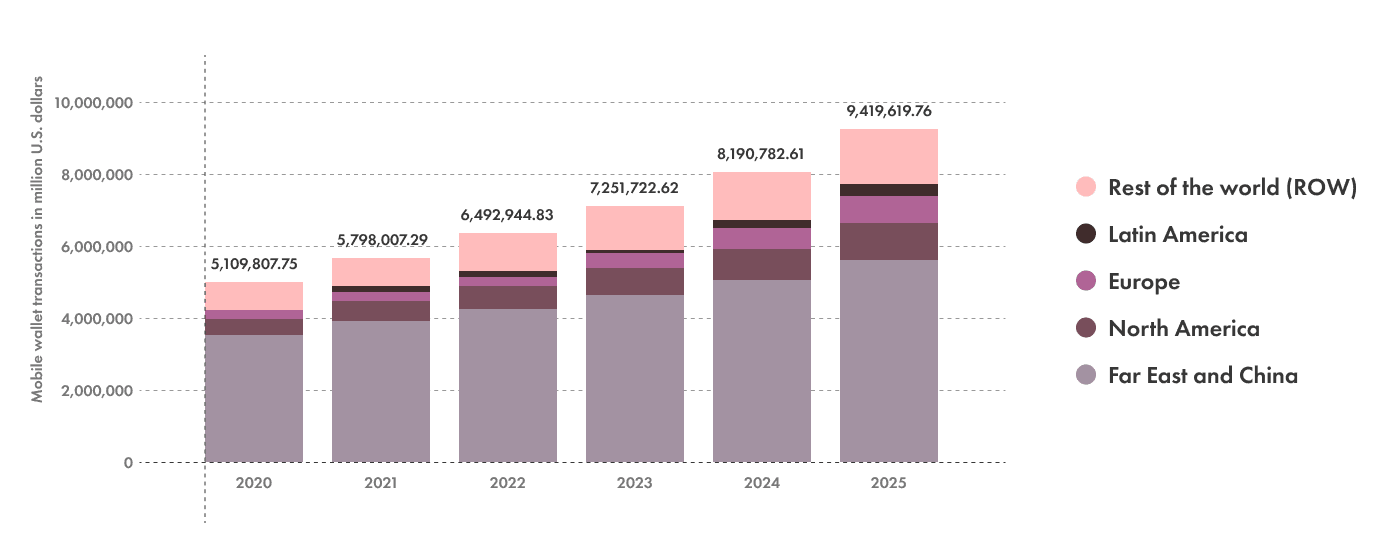 The second foremost reason to invest in the digital wallet app development solution is the revenue one can earn by launching a mobile wallet in the US. The owners of e-wallet apps are generating revenue by pursuing different strategies. Typically, they generate revenue from deposit fees; transfer fees; merchant fees; and withdrawal fees. 
Apple Pay and Google Pay are well-known digital wallet apps that revolutionized the real world with advanced payment functionalities. These mobile wallet applications are anticipated to scale double in 2025. In addition, these apps have generated an ample amount of revenue in the last four years.  
For instance, Apple Pay is making more than $50 billion with revenue-making tactics. Moreover, more than 53% of Apple Pay users are from the US. It showcases how big is the US market for mobile wallet applications. By getting world-class digital wallet app development services, you can launch an eye-catching digital wallet to achieve your business goals. And make lucrative revenue in the fintech industry. 
Another significant reason is the rise of contactless payment. On the other hand, users prefer the fintech app; that has high-end attributes and facilitates instant transactions. As a result, it is driving the need for user-friendly e-wallet wallet apps. 
Last but not least, several reputed organizations, online stores, telecommunication apps, ticket booking apps, editing apps, and many more started to accept digital payments. The rise in acceptance of digital payments is also one of the notable reasons to build an e-wallet application in the US.
From the above reasons, it is clear that; this is the perfect time for all fintech startups to invest in top-notch digital wallet development services to construct a superfine e-wallet with all paramount features. 
Now, you have reached the most mesmerizing section of the blog. Keep reading to know more aspects of e-wallet wallet app development.
How to Develop a Digital wallet app?
Developing a well-structured digital wallet is a hectic task for all fintech startups. You need proper planning, design, testing, and optimization approaches to deploy an error-free mobile wallet app that can smoothly handle financial transactions and payments.  
Apart from these, you must follow the below steps for successful digital wallet app development.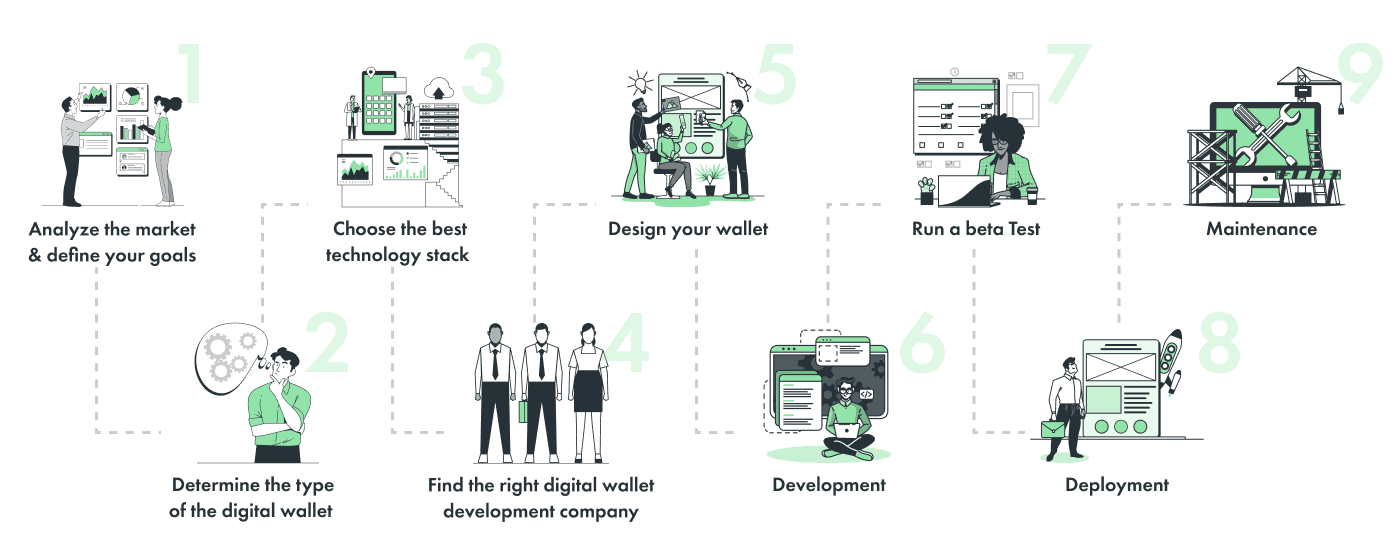 Analyze the Market and Define your Goals
First, you need to analyze the wallet market in the US and conduct in-depth market research to know people's interests in the mobile wallet. You can also analyze the statistics part, which gives you more information on digital wallets. Next, defining your goal is more important. 
You can define your goals – the purpose of your e-wallet, the target audience, and the features it should have after the deployment. Therefore, it's important to have perfect goals before moving on to the next step. 
2. Determine the Type of the Digital Wallet 
It is the second step that you need to focus on. As stated early, there are different types of wallets in the US market. Closed digital wallets, semi-closed digital wallets, cryptocurrency wallets, open wallets, and IoT(Internet of Things) wallets are the popular types of mobile wallets that you can see in the US market. 
You can pick any type of wallet that matches your goals and business needs; and captivates your target audience.
3. Choose the Best Technology Stack 
Choosing the finest technology stack for your digital wallet development is vital. You can see many technologies out there. But among them, you need to decide the best programming language for back-end and front-end development. 
For the back end, you can go with PHP, NodeJS, Python, Java, etc. Kotlin, Swift, CSS, Bootstrap, Vue.js, React.js, and Angular are the best choice for the front end. 
Once you choose the technology stacks, you can move to the next important step. 
4. Find the Right Digital Wallet Development Company
As a fintech startup, it is crucial to find the ideal digital wallet development company for creating your wallet. As of now, several companies in the US offer e-wallet app development solutions. So, identifying the best one is a difficult task. 
However, you need to pick the right one by checking the years of experience in the software industry, portfolios, client feedback & review, the technology they use for product development, team size, communication, and other aspects. Based on these factors, you can find a genuine development firm in the fintech industry. 
5. Design your Wallet
In this phase, you will coordinate with the development firm to design your dream wallet app. The partnered firm will help you to devise the wallet by developing an engaging and visually appealing user interface. 
Besides, in this phase, you can decide the features you need. Such as Multi-currency support, multi-language support, chat support, push notifications, 2FA, POS integration, payment link generation, and other features to stand unique among your rivals. 
6. Development
After designing the wallet, you are ready for the development phase. In this phase, the development team will craft your wallet based on the inputs you have given. Also, they will optimize the wallet with cutting-edge technologies for a phenomenal outcome. 
7. Run a beta Test
Next, you need to run a beta test on your wallet app; you can ensure that all the navigations, buttons, and other functions are working suitably or not. Also, test wallet performance by providing multiple complex inputs. Once the testing phase is over, your wallet is ready for deployment!
8. Deployment 
If you are satisfied with the wallet outcome, you can deploy it on prominent Play stores like Apple Store or Google play store. By launching on both stores, your target audience can download your e-wallet app based on their desired operating system.
9. Maintenance 
The procedure of developing a digital wallet app doesn't end with the deployment. You need to do wallet maintenance periodically. After deploying your wallet, collect user feedback and improve it frequently according to the latest market trends. 
These are the steps you need to deem to build a secure and sturdy wallet app. 
Mind-blowing Digital Wallet Development Features 
Features enabled in the mobile wallet must be more effective. Integrating excellent features will aid you grab many users from the US and enhance the user base. 
Digital wallet development features can be classified into three panels that address the different needs of the users. Let's see them below.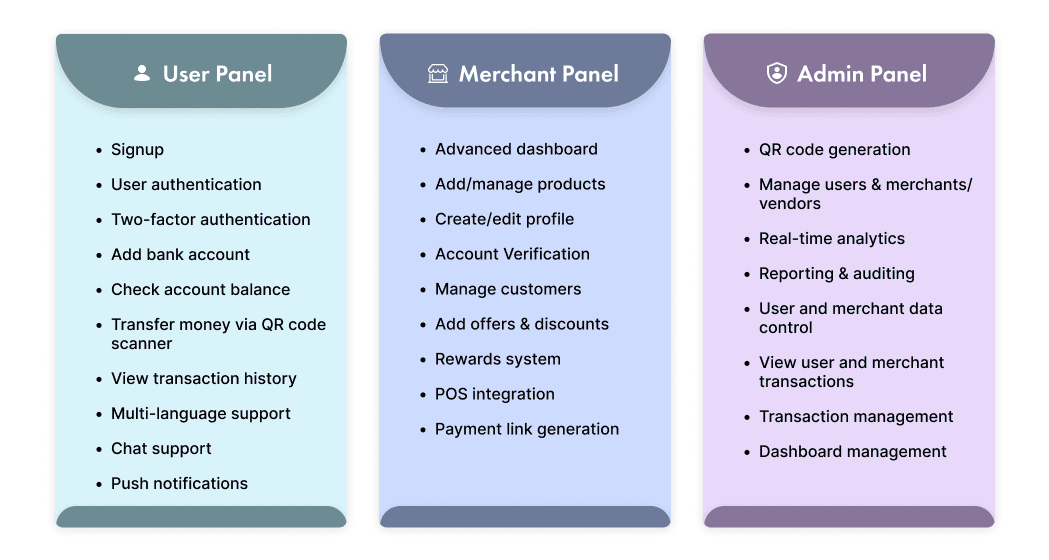 You can get all these extraordinary features in your wallet by leveraging first-class digital wallet app development services. Moreover, you can also integrate additional functionalities and modules into your wallet with the help of the e-wallet app development company. 
Factors that Impact the Digital Wallet Development Cost
Most fintech startups aren't aware of the wallet development cost. That's why many startups are raising this query in all digital mediums; how much does it cost to create a digital wallet app? 
To know the cost of wallet creation, we recommend you discuss the project roadmap, your requirements, your project deadline, and the notion of the app with your technical partner. By doing so, you can get a cost estimation for the e-wallet development. 
Generally, the cost of developing a scalable wallet app depends on some crucial factors. Such as
The app development platform

The complexity of the wallet app

Integration of creative features

Location of the development company 

Team size of the firm

Developer's experience in this field

UI/UX development cost

Application testing 

Maintenance  and support
These factors shape the digital wallet app development cost. However, the major contributing factor here; is the development company you collaborate with for your project. 
As already said, many companies are out there to offer this service. But among them, Fortunesoft emerged as the top digital wallet app development company in the fintech industry. 
Why choose Fortunesoft for Digital Wallet Development?
Fortunesoft has been an award-winning digital wallet development company in the technology industry for the last 14 years. We have expertise in building software products backed by state-of-the-art technology stacks. Fortunesoft offers end-to-end digital wallet development services for all blooming fintech startups, enterprises, and business owners. 
We have a pool of enthusiastic software engineers who follow agile development methodology to create a digital wallet app that fits your unique needs. So far, we have successfully delivered 510+ projects and more than 150+ happy clients in all parts of the world. Partnering with us will help you to deploy a tech-friendly digital wallet app on Android and IOS platforms 3x faster. 
The quality of product delivery, the technologies we use for product development, effective planning, dynamic team, and time management in the project made us become a prominent leader in the technology industry. 
Talk to our experts and commence your digital wallet app development journey right away!
Author Bio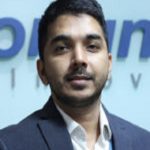 Deepu George is a technology enthusiast and strong believer in agile product development. He has been pioneering financial leadership nurturing the growth of company & focuses on leading Fortunesoft IT Innovation strategies, generating new ideas and consulting on projects.