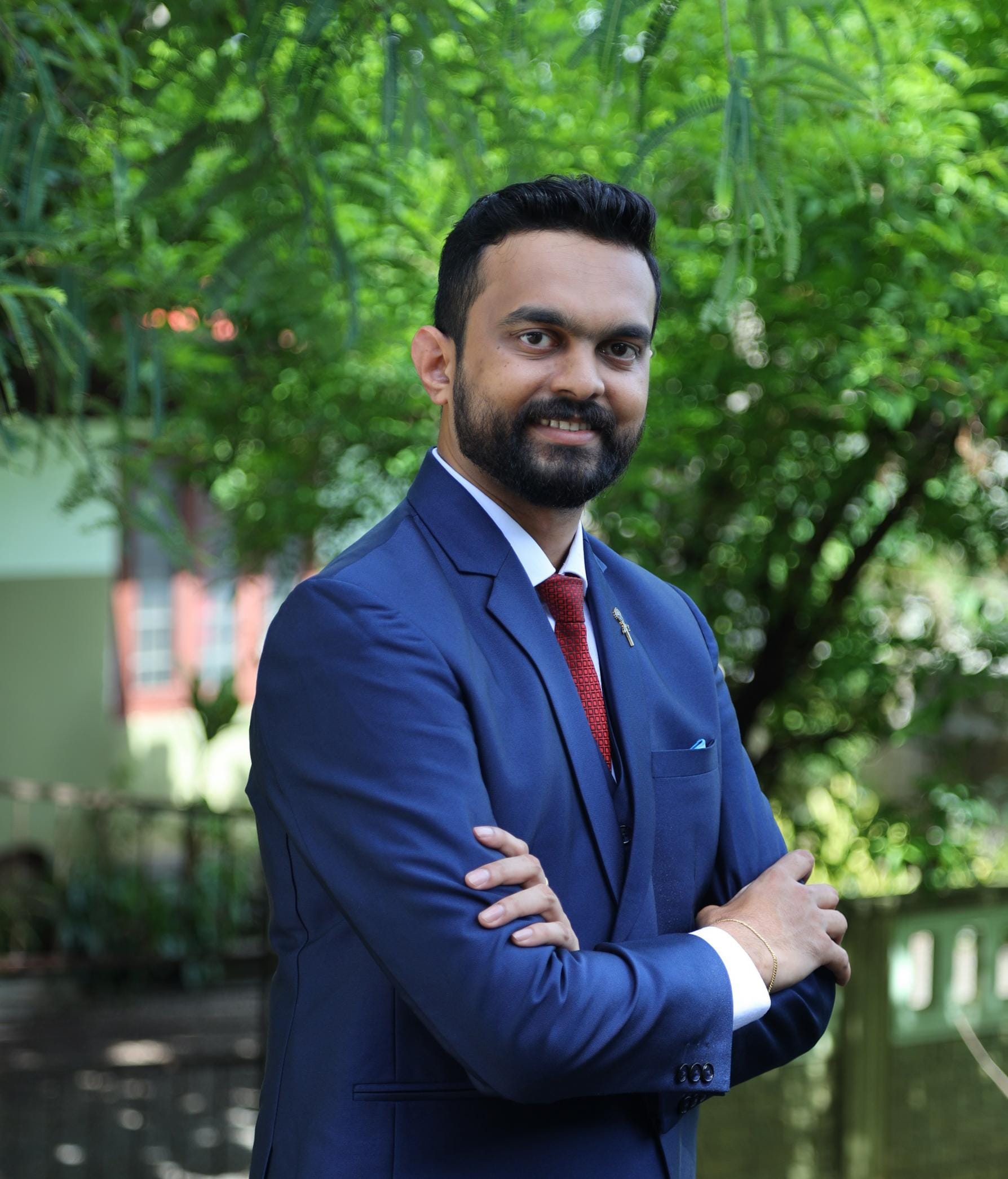 By
Jophin
September 27, 2023
min read
Biggest 10 SaaS companies in the world
In the software sector, professionals, budding startups, business owners, and individuals are all familiar with the phrase SaaS. Software as a Service, often known as SaaS, has completely changed the way organizations run by providing adaptable and scalable cloud-based solutions that boost productivity and fuel growth.
In today's digital age, Software as a Service (SaaS) has emerged as a driving force behind business transformation. Generally, SaaS is a cloud computing model where software applications are delivered over the internet on a subscription basis. Instead of purchasing and installing software locally, users access the software remotely via a web browser.
SaaS is typically used for various business applications, from office productivity tools to customer relationship management (CRM) systems. It allows users to leverage cloud-based solutions without the burden of traditional software maintenance. Knowing the true potential of SaaS, many startups are expressing interest in developing a SaaS product by picking the right SaaS business model. However, there are countless SaaS companies in the market, so finding the finest model might be a tedious task.
In this article, we will explore the biggest 10 SaaS companies in the world with insights into their key services and the impact they've had on the technology landscape. Before exploring the top 10 SaaS companies, let us first have a look at…
What is a SaaS Company?
A Software as a Service (SaaS) company is an organization that specializes in delivering cloud-based software applications and services to users through the internet on a subscription or pay-as-you-go basis. Unlike traditional software companies that require customers to buy and install software on their servers or devices, SaaS companies host their applications in the cloud and provide access through website browsers.
SaaS companies might offer services like office productivity tools, customer relationship management (CRM) systems, human resource management, or more. All these solutions are designed to be user-friendly, scalable, and accessible from anywhere with an internet connection.
Furthermore, SaaS companies have revolutionized software delivery, making it easier for business owners to adopt and benefit from cutting-edge technologies. The company which offers SaaS cloud-based service will take care of all the hardware and software updates. So, if any issue exists in the SaaS product, the SaaS company will handle them and resolve them in no time.
Each SaaS company offers distinct services to customers with different subscription models. As a startup, you need to determine the right SaaS model before investing in the best-in-class SaaS development service. In that regard, you need to be aware of the top SaaS companies in the world and what kind of service they offer to generate ROI.
Therefore, let us jump into the core section of the blog.
Top 10 Biggest SaaS Companies in the World
Developing a SaaS product or application is an ideal business idea for generating profitable revenue and boosting your brand visibility. So, choose the exemplary SaaS business model before beginning your SaaS business. Nowadays, SaaS has become a part of everyone's life, and countless people are seeking Software as a Service application as it is based on subscription.
Here is the list of the ten biggest SaaS companies in the world, offering different sorts of services and solutions to various countries to captivate all end users. The following companies are pioneers in the world of SaaS and are prominent among startups, enterprises, and businesses of all sizes.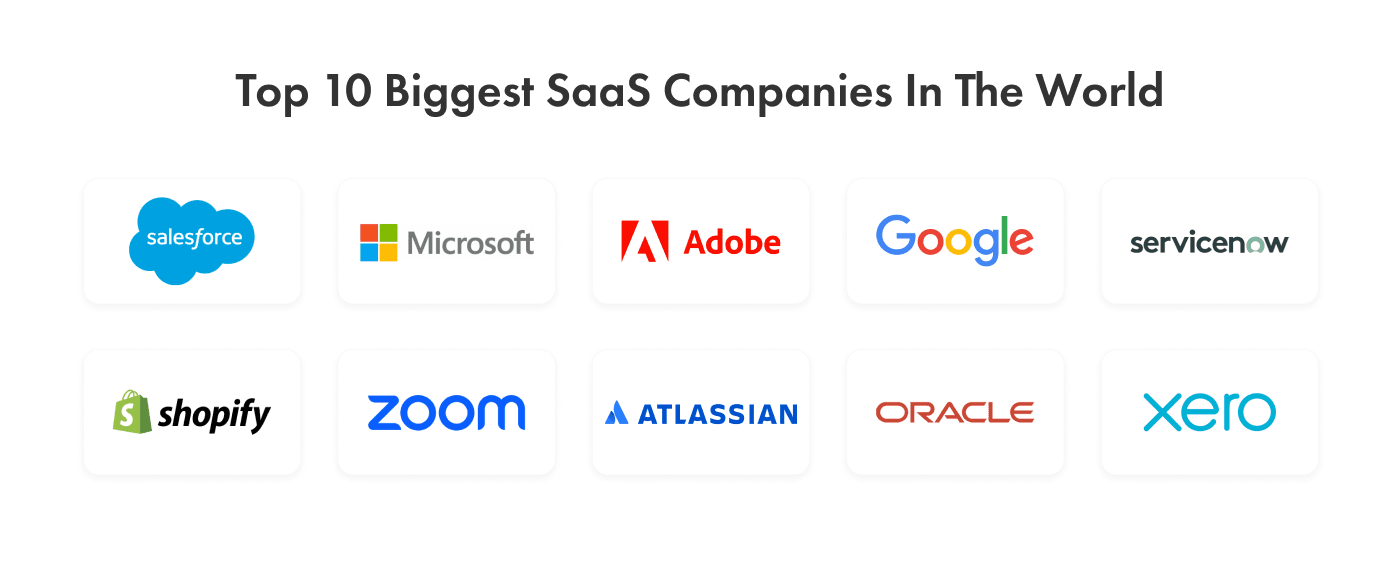 1. Salesforce
Salesforce is a leading SaaS company in the marketplace and is renowned for its Customer Relationship Management (CRM) software. This SaaS platform was launched in 1999 by Marc Benioff and Parker Harris. Besides, their office is located in San Francisco, California, United States. Salesforce enables companies to manage their sales, customer service, marketing, and more.
Salesforce pioneered the concept of cloud-based CRM, and it revolutionized how businesses engage with their customers. This SaaS company offers a comprehensive suite of cloud-based tools for their end customers, such as sales automation, marketing automation, and service support, all designed to enhance customer engagement and drive growth.
This Software as a Service platform empowers companies to centralize customer data, automate processes, and gain valuable insights through analytics. With its user-friendly interface and reliability, Salesforce has become an optimal solution for businesses of all sizes. Besides, it helped them build stronger customer relationships, enhance productivity, and achieve their business objectives swiftly.
2. Microsoft
Microsoft is a popular company behind the Windows operating system which is well-known by many people. Microsoft's SaaS suite includes Microsoft 365 (formerly Office 365), Azure, and Dynamics 365. Microsoft 365 is one of the most widely used productivity suites globally, and it offers cloud-based productivity tools like Word, Outlook, PowerPoint, Excel, and Teams. The company's revenue from this SaaS product is continuously increasing rapidly.
As per the recent figures website, revenue from Microsoft Office products alone has risen to more than 11.5 billion in Q1 2023, which is a fascinating factor. Therefore, Microsoft is not only a top SaaS company but also a lucrative SaaS company in the worldwide marketplace.
Azure, another Microsoft SaaS product, delivers cloud computing services, which enable business owners to build, deploy, and manage applications and services at scale. Dynamics 365 offers SaaS-based Enterprise Resource Planning (ERP) and Customer Relationship Management (CRM) solutions, streamlining operations and enhancing customer interactions. These SaaS offerings have reshaped the workplace and promoted flexibility and digital transformation.
3. Adobe
Adobe's SaaS offerings, including Adobe Creative Cloud, have revolutionized creative industries. Creative Cloud is a cloud-based platform that allows users access to Adobe's renowned suite of creative tools, such as Photoshop, Illustrator, Acrobat Pro, InCopy, Audition, After Effects, and Premiere Pro, through a subscription model. Therefore, Creative Cloud has empowered businesses to produce stunning content and digital experiences.
Creative Cloud allows professionals and enthusiasts to leverage cutting-edge software for graphic design, video editing, and more without the need for purchases or installations. Adobe's SaaS products facilitate collaboration, automatic updates, and easy access to creative assets from anywhere, which amplifies productivity and creative freedom for individuals and businesses globally.
4. Google
Google is one of the world's best search engines and offers a range of software-as-a-service solutions that have transformed the way we work and collaborate. Google Workspace, formerly G Suite, is a cloud-based productivity suite that includes tools like Gmail, Google Docs, Sheets, Google Meet, Google Photos, and Drive, which facilitates real-time communication.
Google Cloud Platform (GCP) provides scalable cloud computing and storage services for businesses of all sizes as well as developers. Google Workspace and GCP offer enhanced security, reliability, and flexibility. These SaaS offerings empower businesses to streamline operations, foster remote work, and leverage Google's cloud technology for better growth.
5.ServiceNow
ServiceNow is a leading SaaS provider in the international market and is familiar among startups as well as business owners. This SaaS company was founded in 2004 by Fred Luddy, and it is in Santa Clara, California, United States. ServiceNow specializes in offering various services, such as IT Service Management (ITSM), workflow automation, and employee service delivery solutions.
The workflow automation of ServiceNow has streamlined IT and business processes. Also, it has empowered businesses to automate and improve various aspects of their operations. With a focus on efficiency and agility, ServiceNow's SaaS offerings enable businesses to achieve operational excellence, reduce costs, and adapt to changing business demands in a swiftly evolving digital ecosystem.
6. Shopify
Shopify is the ideal SaaS platform for the best E-commerce development with all desired functionalities and plug-ins. It was founded in 2006 by Tobias Lutke and Scott Lake, and it is in Ottawa, Canada. Shopify helps startup people to build, scale, and manage e-commerce websites without the hassle and they specialize in offering essential tools to launch a high-end e-commerce platform. With customizable themes and a user-friendly interface, it also allows retailers to establish their brand identity and reach customers across the globe.
The core services of Shopify are online stores, sales channels, custom storefront tools, and marketing automation. In addition, Shopify provides a comprehensive suite of tools for website design, product management, secure payment processing, and order fulfillment. Besides, Shopify also helps businesses to manage inventory so they can meet the demands of the users.
7. Zoom
Zoom is a well-established SaaS-based video conferencing platform that helps companies, businesses, and enterprises. This video conferencing SaaS platform was founded in 2011 by Eric Yuan and this platform is headquartered in San Jose, California. Many people started to leverage this platform on a regular basis for distinct purposes.
This SaaS platform has an easy-to-use user interface that helps people to use the application for their various business purposes. Zoom offers a wide range of services to the end customers and helps them to connect with the respective team members for sharing ideas through virtual meetings. Some of the outstanding services of Zoom include Zoom chat, cloud-based telephony, webinars, HD meetings, and more.
8. Atlassian
Atlassian is one of the top SaaS providers in the IT industry and many companies are leveraging their services for a better work structure. This SaaS platform was founded in 2002 by two college friends, Mike Cannon-Brookes and Scott Farquhar. Atlassian provides collaboration and productivity tools, including Jira, Confluence, and Trello. Among these SaaS products, Jira is a leading project management and issue-tracking tool used by many companies for their in-house teams.
Furthermore, Atlassian offers ideal software for agile product development. The key services of this SaaS platform include planning for software development, tools for software development, coding applications, collaboration platform, security, and management for the cloud.
9. Oracle
Oracle Cloud provides SaaS solutions for enterprise resource planning (ERP), human capital management (HCM), and customer experience (CX). This SaaS company was founded by Larry Ellison and Bob Miner in 1977. Currently, the headquarters of Oracle is in Austin, Texas, United States. The interesting fact is that Oracle was the third-largest software company in the world based on revenue and market capitalization in 2020.
Oracle was an early adopter of cloud computing, which leveraged database technology to provide a better experience to worldwide customers. Oracle's SaaS offerings have enhanced organizational efficiency and serve diverse industries.
10. Xero
Xero is a renowned cloud-based SaaS accounting platform designed for small and medium-sized businesses. Xero was founded in 2006 by Sukhinder Singh and their headquarters is in Wellington, New Zealand. This SaaS software simplifies financial management with features like invoicing, expense tracking, payroll, and bank reconciliation.
Xero offers real-time access to financial data and collaborates seamlessly with accountants and bookkeepers. With cloud-based accessibility, Xero empowers business owners to efficiently manage their finances, make informed decisions, and maintain compliance. Moreover, Xero has become a valuable tool for streamlining accounting processes and facilitating better financial growth.
These are the top 10 biggest Software as a Service (SaaS) companies in the world that you should know before getting started with SaaS development. As a business owner or a startup, you can choose any of these SaaS business models and develop your dream SaaS product.
Final Thoughts
We hope you gained enough knowledge on the biggest 10 SaaS companies in the world. These top 10 SaaS companies have not only transformed businesses but have also played pivotal roles in shaping the digital landscape. Their cloud-based SaaS solutions have empowered businesses to adapt to changing market demands, enhance customer experiences, and drive innovation. As these companies continue to expand their offerings, the future of SaaS holds more exciting possibilities for businesses across all parts of the world.
Author Bio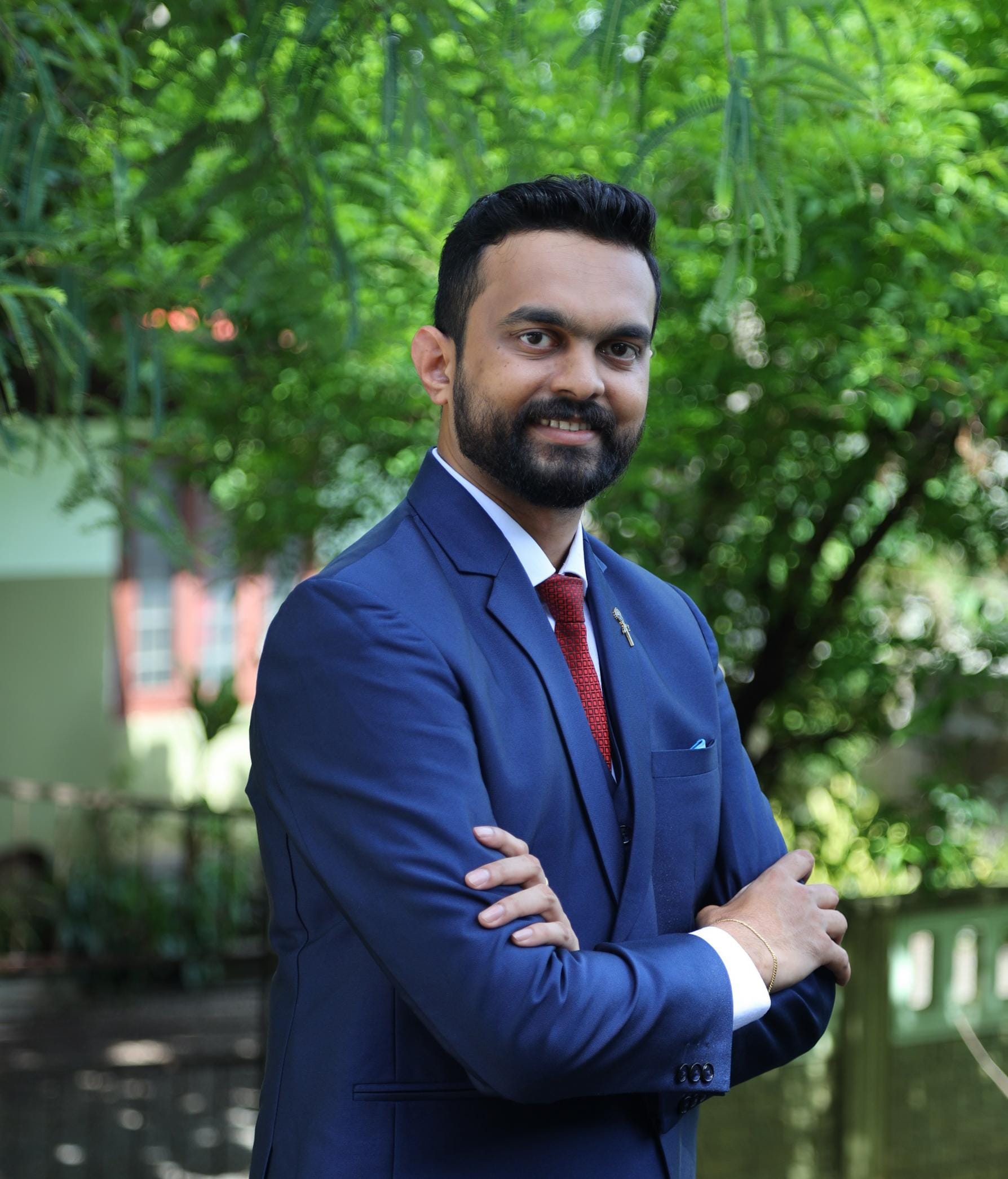 Jophin is a dynamic and accomplished professional with a multifaceted role at Fortunesoft, where he serves as a Project Manager, Technical Architect, and Solution Architect. With a proven track record in the tech industry, Jophin possesses a rare blend of strategic vision and hands-on expertise.