Embrace the power of Blockchain with our smart contract development services for secure and transparent business processes
Are you looking to build smart contracts for your business aligning to your requirements and processes? Fortunesoft is the best smart contract development company that leverages the power of blockchain to offer a transparent and dispute-less assistance in trading shares, property, money, or anything while eliminating the interference of the middleman.
We house a passionate team of smart contract developers with expertise in deploying smart contracts on Hyperledger, Ethereum, and other popular blockchain-based platforms. Our team of smart contract experts has hands-on experience in Blockchain technologies, cloud platform services, DevOps, and continuous integration and delivery. Our developers always stay updated with technology offerings resulting in active, decentralized, and immutable smart contract development.
We offer our top smart contract development services to enterprises, small businesses, and startups that are looking to streamline their business processes. Our team accommodates exceptionally skilled scrum masters and product owners having an agile mindset. We engineer phenomenal smart contracts according to the client's specifications and ideology and meet the market standards to stay ahead of the competition.
Key benefits that you can leverage by partnering with us:
Highly-skilled tech teams

An environment with an agile mindset

Smooth integration with cloud platforms

Enhanced security

On-time delivery

Customized development

Scalable web applications

Risk-free and guaranteed outcomes

Accuracy
Partner with us to develop smart contracts in the following industries:
Legal
Real Estate
Commodity Trading
Banking & Securities
Automotive
Healthcare
Telecommunications
Media & Entertainment
Why Fortunesoft For Smart Contract Development?
Our expertise in smart contract development encompasses a broader span of world-class features and functionalities that helps you become market leaders
Agile Development Approach
We focus on customer delight throughout the application development process and strive to deliver the best solution in shorter sprints. We house a team of skilled developers, certified scrum masters, and product owners with an agile mindset working closely with our customers to maximize their business value and ROI. We follow a continuous feedback and improvement approach for the enhancement of products, processes, and services.
DevOps
We assure you to deliver frequent and reliable feature releases for smart contract development. Our highly skilled blockchain developers use DevOps for better collaboration, software quality, and shorter time to market. We practice continuous feedback for improving application deployment.
Client Engagement
We engage our clients throughout the smart contract development process for continuous feedback thereby delivering solutions as per the client's requirements. With continuous client engagement, we strive to deliver the best solution to build a positive impact on your business.
Hire Smart Contract Developer
Our dedicated, simple, and transparent T&M and resource hiring models allow you to choose from our pool of talented professionals for smart contract development. You can hire blockchain developers for developing smart contracts for various verticals.
Our Services Spread Across
We have offices in San Francisco California, Nashville Tennessee, New York in the US, and Bangalore, Mumbai in India. We also service clients from Delhi NCR, Chennai, Canada, Dubai UAE, London UK, Netherlands, Ireland, Germany and other parts of Europe.
Why Fortunesoft?
We are a software product engineering and services company specializing in user experience design and cutting-edge technologies. We partner with global startups and business of all sizes to build, enhance and scale products across platforms leveraging disruptive technologies in mobile, web,cloud,analytics, AR and loT.

Product Engineering
Our clients stay ahead of competition with our solutions and products delivered to them following industry standard best practices from Ideation to Product Launch.

Agile
Agile approaches help our teams respond to enhancement, unpredictability through incremental, iterative work cadences and empirical feedback.

DevOps
Seamless communication, collaboration, and cohesion among developers and IT operations teams for faster high quality deliverables.

Continuous Integration
Integrate code into a mainline code base faster and Deliver the enhancements to your feature rich apps continuously with our expertise in Quick Time to Market.
Testimonials
What Clients Say About Us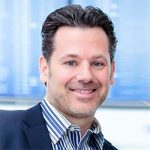 A pleasure to work with. The project was actually delivered ahead of schedule. Regular scrum calls were clear and efficient. On budget and ahead of schedule. We will definitely work with them again.
Robert Brown
CEO, Options Away LLC – Chicago, US.

Working with Fortunesoft was an absolute pleasure. They were quick to respond and always available even with the time difference to Australia. We are extremely happy with the results of our app and you have built. Interim emails were fantastic as the Fortunesoft team managed to understand every minor detail and tweak without repetition or mistake. We would highly recommend them and will enjoy working together again in the near future.
Jenna Setford
Head of Digital, PLAY Communication – New South Wales, Australia.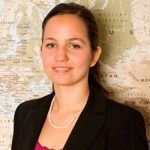 I really appreciate the team's efforts. It has been a pleasure to see this project become a reality. My hope is that the website will then stand as a testament to all of the effort invested in it by so many people. Thank you again for all of your support and assistance.
Katinka Csizmadi
Communications Assistant Manager, Live Language – Glasgow, Scotland.