Grow your business with high-performing, scalable and smart custom mobile applications
Fortunesoft, a leading Mobile application development company in San Francisco, provides you with the best custom mobile app solutions backed by our expertise and experience in mobile application development. Our team of mobile app developers helps in streamlining the operations through mobile, thus, welcoming higher revenue and increased customer base. We ensure to bring value through our mobile app development to the ever-demanding customers with a modern outlook.
In this digital era, we help you to stay closer and stay relevant to your customers by enabling you to offer services at the fingertips of your customers no matter where. Having a deep understanding of user experience and technology, our mobile app developers in San Jose design and develop applications that are simple to use and high on performance. We have crafted mobile applications for clients from various verticals like e-commerce and retail, healthcare, social media, food, banking and finance, travel, hospitality, e-learning, events, enterprise, automotive, media, and on-demand services.
The app revolution has housed innovation and transformation as the gigantic attention points for global businesses.
Our exclusive suite of Mobile app development services in New Jersey delivers high-quality and high-performant mobile apps have become a strong base for enterprises and individuals. The organizations, whether startups or large scale industries, solely depend on the mobile applications for branding, increase in visibility, accessibility, scheduling, and many more. We provide innovative mobile application development services to our clients in San Francisco, Bay Area, San Jose, Fremont, Santa Clara, Sunnyvale, Mountain View, Palo Alto, Oakland.

Our top-notch and user-friendly mobile apps provide the following benefits to your business:
Feature-rich, robust, scalable, flexible, engaging mobile apps

Maximized return on investment

Streamlined Businesses

Secure Enterprise Mobility Services and Solutions

Seamless third-party integrations

Post-deployment services

Delightful customer-experience

Customized mobile app analytics for monitoring crucial data
Partner with us to develop trendy, feature-rich, responsive mobile application in the following categories:
Fashion and Retail
Travel and Hospitality
Food and Restaurant
e-learning
Health and Fitness
Finance
Events & Ticketing
Music & Video Streaming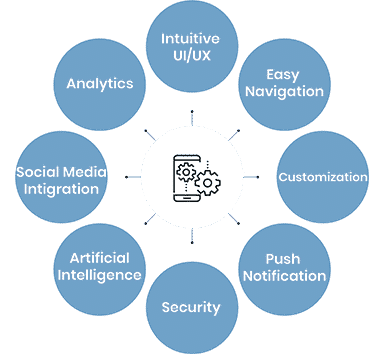 Why Fortunesoft San Francisco For Mobile App Development?
Agile Development Approach
We focus on customer delight throughout the mobile app development process and strive to deliver the best solution in shorter sprints. We practice a secure development approach throughout the application development process.
Mobile app Development Expertise Team
Our highly skilled cross-functional teams will help in building mobile applications with expertise in major technologies like Swift, Kotlin, Java/J2ME, React Native, Ionic, Xamarin, Flutter to name a few.
Client Engagement
We engage our clients throughout the development process for continuous feedback thereby delivering solutions as per the client's requirements.With continuous client engagement, we strive to deliver the best mobile app solution to build a positive impact on your business.
DevOps
We assure you to deliver frequent and reliable code changes by our highly skilled application development team that follows a set of operating principles leading to better collaboration, software quality, and shorter time to market.
Future Think
Our team does not only aim at delivering a workable system but also concentrates on making the mobile app development solutions highly stable and scalable for the future. The mobile apps are designed keeping in mind the performance metrics of the respective domains.
Bug-free Sprints
Our mobile cross-functional development team works towards perfection in all the sprints for every application where the team follows and acts as per the requirements framed by the clients.
Hire App Developer
We provide app development services to our clients in and around San Francisco, Bay Area, San Jose. Our dedicated resource model allows you to choose from our pool of talented professionals for mobile app development. This model would allow you to provide inputs and frame requirements, and the tech team will act accordingly.
Our Services Spread Across
We extend our services in Fremont, Santa Clara, Sunnyvale, Mountain View, Palo Alto, Oakland, Hayward, Concord, Berkeley, Daly City, San Mateo, Sacramento, Alameda, Marin, Napa, Solano, Sonoma, Contra Costa, Cupertino, etc.
Why Fortunesoft?
We are a software product engineering and services company specializing in user experience design and cutting-edge technologies. We partner with global startups and business of all sizes to build, enhance and scale products across platforms leveraging disruptive technologies in mobile, web,cloud,analytics, AR and loT.

Product Engineering
Our clients stay ahead of competition with our solutions and products delivered to them following industry standard best practices from Ideation to Product Launch.

Agile
Agile approaches help our teams respond to enhancement, unpredictability through incremental, iterative work cadences and empirical feedback.

DevOps
Seamless communication, collaboration, and cohesion among developers and IT operations teams for faster high quality deliverables.

Continuous Integration
Integrate code into a mainline code base faster and Deliver the enhancements to your feature rich apps continuously with our expertise in Quick Time to Market.
Testimonials
What Clients Say About Us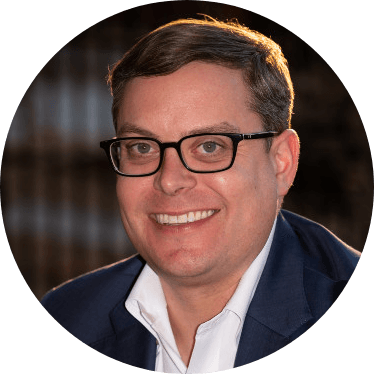 Fortunesoft IT Innovations has been an outstanding business partner for our company. After a terrible experience using offshore developers, we took a chance on Fortunesoft IT Innovations and they have been excellent to work with. The team is relentless in following agile development processes. They took the time to learn our business and it shows in the quality of the work they do. Their team has a broad range of skillsets and were able to help us with every aspect of our start-up company.
Conner Humphrey
Co-founder, SalesC2, Texas, US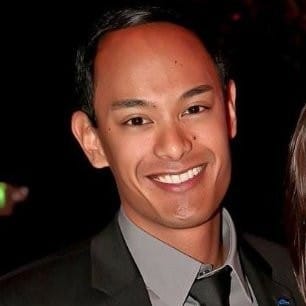 Competence, Service and Support are excellent. Our design tool works great and now generates revenue. The team is with you from building the website to making sure it runs smoothly even after the project is complete. Looking forward to creating more online solutions for our customers with fortunesoft!
Jaysond Miclat
Business Development Director, CollegeWear Inc, California, US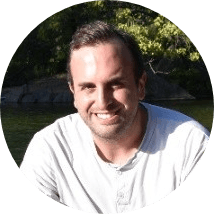 The group was thoughtful, smart, agile, and met all of our requirements.
Sean Colandrea
ClinicalC2, Texas, US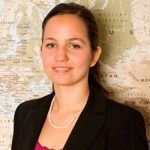 I really appreciate the team's efforts. It has been a pleasure to see this project become a reality. My hope is that the website will then stand as a testament to all of the effort invested in it by so many people. Thank you again for all of your support and assistance.
Katinka Csizmadi
Communications Assistant Manager, Live Language – Glasgow, Scotland.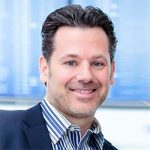 A pleasure to work with. The project was actually delivered ahead of schedule. Regular scrum calls were clear and efficient. On budget and ahead of schedule. We will definitely work with them again.
Robert Brown
CEO, Options Away LLC – Chicago, US.