Blockchain - Future Revolutionary Technology
Blockchain stores the transactions in a digital ledger across a network of personal computers making them not only decentralized but distributed means there is no central company or person who owns a system yet everyone can use and hop on it.
FortuneSoft implements the revolutionary blockchain technology in order to deploy powerful decentralized Application leading to open, transparent and secure systems overcoming the challenges faced with regards to functionality and security of your application.
Trustworthy Data Transmissions

Immutability

Unblocking bottlenecks of the current paradigms

Authenticity

Decentralised Blockchain Application
Blockchain - Evolution of Bitcoin
The invention of the Bitcoin begun back in 2007 by Satoshi Nakamoto who not only did design the Bitcoin and its implementation also helped to devise the first blockchain database, which has led to a huge number of security advantages being implemented across the world.
In the year 2009 Bitcoin was enhanced with technological developments and integrated it with the digital currency. The first ever block was known as the Genesis Block or Block 0 which was a huge achievement for the infant blockchain technology.
In the year 2011 bitcoin's open source code cryptocurrencies started to emerge.
In September 2012 Bitcoin Foundation was launched to ``accelerate the global growth of bitcoin through standardization, protection, and promotion of the open source protocol``.
The number of businesses accepting Bitcoin continues to increase in January 2017 and the number of GitHub projects related to bitcoin passed 10,000.
Bitcoin mining process is defined as data transactions that are verified and added to the public ledger known as the block chain.
Bitcoin transactions are defined as digitally generated currencies invoked in order to process a transaction in a network and cryptography is a private key providing a powerful ownership tool that fulfils authentication requirements.
We Deliver Results That Matter
Our developers believe in blending latest mobile technology with methods of engagement and system integration to build business value that lasts beyond a few business cycles!
Advantages We Offer Using BlockChain
Private Blockchain
Data is kept centralized to one organization .In this system the access and permissions are tightly controlled and rights to modify are restricted to the central authority.
Private Blockchain
Data is kept centralized to one organization .In this system the access and permissions are tightly controlled and rights to modify are restricted to the central authority.
Public Blockchain
A decentralized platform allowing anyone to receive and send data. Public blockchains are secured by cryptographic verification.
Service Offerings
Blockchain Application
Cryptocurrency Development Services
Cryptocurrency Wallet
Smart Contracts
ICO – Initial Coin Offering
Ethereum Application Development
Fortunesoft Blockchain Development Page
Flexible and prompt development approach
We focus on customer delight throughout the Blockchain development process and strive to deliver the best solution in shorter sprints.
Our BlockChain Expertised League
Our BlockChain team establish a secure decentralised network that allows transparent data transfer between a sender and receiver.
We deliver Bug free sprints
Our Blockchain Testing team works towards perfection in every application where the team follows the stages of testing from unit testing to acceptance testing for every sprint.
Decentralized consensus
We replace the traditional centralized consensus where one central database handles the entire network with a Decentralized network having cryptographic verification avoiding data corruption and data replication..
Future think
Our team does not only aim at delivering a working system but also concentrates on making the application stable and scalable for the future.
Client fulfilment
We make sure the client is intimated after every sprint so that the client can have hands on experience to see their thoughts being established as a live application through our development which would fulfil the client desires as promised..
Cross App Platform
In every application development we ensure the application works well on multiple platforms with the same user interface and user experience.
Our Services Spread Across
We have offices in San Francisco California, Nashville Tennessee, New York in US and Bangalore, Mumbai in India. We also services clients from Los Angeles, San Jose, Austin, Dallas, Houston, Seattle, Tampa Florida, Baltimore, Washington DC, Colorado, Raleigh, Chicago, Boston, New Jersey in US and Delhi NCR, Chennai, Hyderabad, Pune in India..
Why Fortunesoft?
We are a software product engineering and services company specializing in user experience design and cutting-edge technologies. We partner with global startups and business of all sizes to build, enhance and scale products across platforms leveraging disruptive technologies in mobile, web,cloud,analytics, AR and loT.

Product Engineering
Our clients stay ahead of competition with our solutions and products delivered to them following industry standard best practices from Ideation to Product Launch.

Agile
Agile approaches help our teams respond to enhancement, unpredictability through incremental, iterative work cadences and empirical feedback.

DevOps
Seamless communication, collaboration, and cohesion among developers and IT operations teams for faster high quality deliverables.

Continuous Integration
Integrate code into a mainline code base faster and Deliver the enhancements to your feature rich apps continuously with our expertise in Quick Time to Market.
Our Success Stories
From an idea to an unforgetable and measurable digital experience.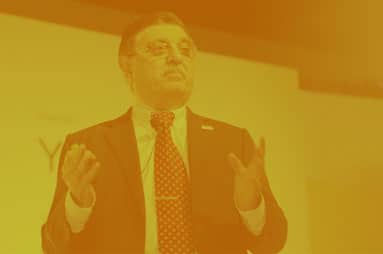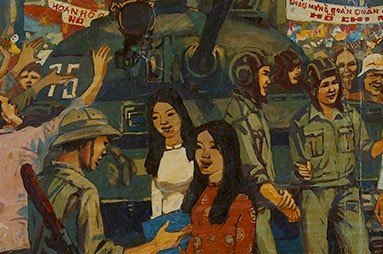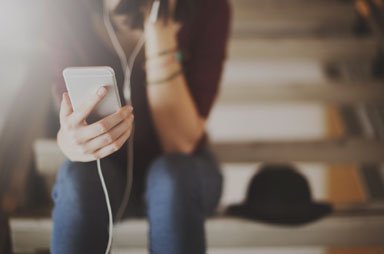 Testimonials
What Clients Say About Us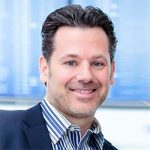 A pleasure to work with. The project was actually delivered ahead of schedule. Regular scrum calls were clear and efficient. On budget and ahead of schedule. We will definitely work with them again.
Robert Brown
CEO, Options Away LLC – Chicago, US.

Working with Fortunesoft was an absolute pleasure. They were quick to respond and always available even with the time difference to Australia. We are extremely happy with the results of our app and you have built. Interim emails were fantastic as the Fortunesoft team managed to understand every minor detail and tweak without repetition or mistake. We would highly recommend them and will enjoy working together again in the near future.
Jenna Setford
Head of Digital, PLAY Communication – New South Wales, Australia.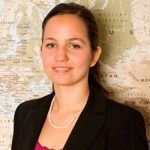 I really appreciate the team's efforts. It has been a pleasure to see this project become a reality. My hope is that the website will then stand as a testament to all of the effort invested in it by so many people. Thank you again for all of your support and assistance.
Katinka Csizmadi
Communications Assistant Manager, Live Language – Glasgow, Scotland.