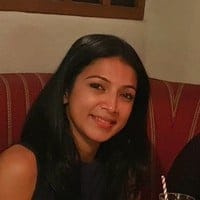 By
Sheelu George
August 10, 2021
6 min read
Trending Collaboration Tools for High-performing Agile Teams
As the 21st century progressed, it reinforced the concepts of globalization and digitalization. So much so that nowadays, people do not need to be physically present in offices, meetings or gatherings to attend them. This became possible due to technology introducing virtual or remote collaboration tools for communication.
These online collaboration tools emerge as saviors when businesses follow the agile approach. The topmost requisite for any agile team to become high-performing is seamless and effective communication. In this blog-piece here, you will come across the compiled list of best collaboration tools, presently available for high-performing, remote agile teams. These online tools streamline your workflow easily. 
Without a second thought, you will benefit more if you use one of the suggested tools on this list. These tried and tested remote agile collaboration tools for business increase productivity to great lengths.
Jira
Jira is a team collaboration tool, quite often used by software product engineering teams and application development professionals for project management. The tool is chiefly designed to assist the end-users assign and set priorities to their work. It is especially beneficial for agile teams who need to strategize sprints regularly, and require real-time visibility of tasks. It supports a lot of customized features such as search and filters, dashboards, security as well as defect management.
Apart from its configurable interface, Jira has an adequate toolkit for developers, an exclusive query language, and API capabilities. This makes it even more ideal for companies who want complete flexibility over their system. Jira offers cloud-based packages for corporations with up to ten users and enterprises with around hundred users. 
Notable Jira benefits include:
 Advanced workflows

 Quicker project execution

 Better information transparency.
Confluence
Confluence is a remote collaboration tool that assists teams in collaborating and sharing knowledge efficiently. With Confluence, you can capture project requirements and assign tasks to specific users. You can even supervise multiple calendars together with the aid of Team Calendars add-on. It is also famously known as 'Confluence wiki'. This is because, in Confluence, anyone with user permission can create content as per requirements.
The benefits of Confluence are listed here:
Confluence can be synchronized with your iOS or Android device. You can then work on it from anywhere. You can track team activities or provide feedback.
It allows you to create a space for every team, department, or major project separately. This way you can share information and keep work organized.
Every change that you make to a page is traceable. Files are also  versioned automatically.
News and announcements across your company can be shared. You can have lively discussions with comments, likes, and @mentions.
There are Confluence templates to assist you in getting started with popular pages, to skip the hassle with formatting.
Trello
Trello is a remote office collaboration tool that organizes your projects into boards. It provides you first hand information about what project or task is being worked on, who is working on which project, and where something is in a process. It is both visual and quite adaptable, making your life easier when you have several people working on your project, especially when they are scattered across different physical locations.
The ease of working with Trello is because of its three tier information system – Boards, Lists and Cards. The projects and information about them is organized into Boards, which contain Lists. The Lists are assigned titles and will have their own Cards. These Cards are the basic unit of a Trello Board. Users can drag and drop different lists on a particular board and complete tasks on these lists. They can create as many boards as you want, save them on the cloud or on your profile.
Here we have compiled a few benefits of using Trello:
Compared to other project management tools, Trello has a simple pricing structure.
Trello works on every platform that can be a computer, tablet, or phone.
With Trello, you can easily create digital post-it notes.
The cards on the Trello board let you add due dates to them. As the final date gets close, the card turns yellow. When you supersede the date, it will turn red.
You receive instant notifications alerts, when the listed tasks are updated or removed.
Slack
Slack is a channel-based messaging platform and a collaboration software. It empowers people to come and work together more effectively. They can receive the information needed to do their best work. It helps you to connect all your software tools and services. All this, within a safe, enterprise-level environment.
Slack is easy to use and a dynamic tool for distributed teams. This is because the app gives them a place to centralize communications. If you want to have a single communication channel that links you with both employees and clients, go for Slack.                                             
Let us glance through the benefits of using Slack:
Seamlessly integrates with other apps or services like Github, Trello, Jira and more.

Effortlessly start and manage team huddles and video calls

Hassle-free sharing of docs, files and digital media from your device or cloud-storage services such as dropbox, google drive, and more.

Slack is available as both a desktop app and a mobile app.
Google Hangouts
Google Hangouts, is a component of Google's business productivity bundle, G Suite. This cloud-based collaboration and communication tool has two modules.
Google Meet:
It is an online video conferencing solution that boasts of accommodating many users, video calling each other. They can do so from their machine's  browser implying that a separate software installation is not needed. Mobile users can use the Hangouts Meet app for video calling. The app is equipped with data-security features and supports high-quality video transmission.
Hangouts Chat: 
Hangouts Chat facilitates its users to chat and collaborate with one another. They can chat from their browsers or use the Hangouts application for the same. The end-users can create chat rooms and share documents and files within a secure medium. It is also available as an app for mobile devices.
Google Hangouts benefits the users in many ways:
It focuses on user-convenience and collaboration.

It supports 28 languages and therefore, multi-lingual chats.

Screen-sharing option is always available.

Majority of people have a google account and thus can access and communicate through Hangouts.
Zoom
Most social beings in the world, whether or not they belong to the business world, are familiar with Zoom. The app provides one of the trending video conferencing services that is cloud-based and can be used to virtually meet people. It can be used for both video or audio-only or both. You can conduct live chats and record those sessions to watch later. Zoom meeting and Zoom Room are two common terms that people often use when they talk about Zoom. Zoom Meeting basically means a video conferencing meeting that is hosted using Zoom.
These meetings can be attended using both a webcam or phone. On the other hand, a Zoom Room is the physical hardware setup that allows companies to plan and launch Zoom Meetings from their conference rooms. However, Zoom rooms need an additional subscription other than a Zoom subscription. They are a perfect solution for larger companies.
Zoom's benefits are many and are listed below:
Unlimited one-on-one meetings can be hosted even with the free plan.

With the free plan you can  host video conferences of  around 40 minutes and up-to 100 minutes. With the 'large meeting' add-on, you can host up to 500 guests.

Whether it is a one-on-one meet or group meetings, you can share your screen with them. In this manner, they can see what you see. 

You can record the meetings you conduct or events you hold.
Wrapping Up
There are multiple remote office collaboration tools. However, Jira, Confluence, Trello, Slack, Google Hangouts and Zoom made it to our list, because of their unmatched features and impeccable user-experience. These apps can assist you and your remote teams win the battle against all the remote-working obstacles. These apps are the top trending remote collaboration tools for management available in the market. Before investing a single dime, we recommend you to revisit your pre-requisites and then decide on the app that fulfils your needs. All the best!
Author Bio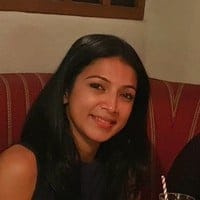 Sheelu George is a Senior Business Analyst at Fortunesoft IT Innovations. A servant leader who is passionate about all things Agile, Lean Software Development & DevOps.