Project Portfolio - Optionsaway

Optionsaway
Options Away is an industry-changing data and technology company that provides innovative solutions to engage with customers earlier in the travel planning process. They wanted a new system to engage with intent driven customers early in the travel planning process by letting them lock in on a price without having to actually buy it.
Technology Used
PHP
MySQL
Angular JS
Bootstrap
JQuery
HTML5
Java Script
Our Solution
We crafted the triplock solution for Options Away to provide travel shoppers the ability to lock-in the price of a flight for a number of days without committing to buy; providing fare increase protection, peace of mind, and the flexibility to take advantage of fare price drops prior to ticket purchase.
Testimonials
What Clients Say About Us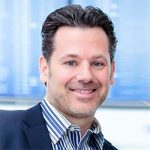 A pleasure to work with. The project was actually delivered ahead of schedule. Regular scrum calls were clear and efficient. On budget and ahead of schedule. We will definitely work with them again.
Robert Brown
CEO, Options Away LLC – Chicago, US.

Working with Fortunesoft was an absolute pleasure. They were quick to respond and always available even with the time difference to Australia. We are extremely happy with the results of our app and you have built. Interim emails were fantastic as the Fortunesoft team managed to understand every minor detail and tweak without repetition or mistake. We would highly recommend them and will enjoy working together again in the near future.
Jenna Setford
Head of Digital, PLAY Communication – New South Wales, Australia.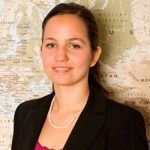 I really appreciate the team's efforts. It has been a pleasure to see this project become a reality. My hope is that the website will then stand as a testament to all of the effort invested in it by so many people. Thank you again for all of your support and assistance.
Katinka Csizmadi
Communications Assistant Manager, Live Language – Glasgow, Scotland.