Project Portfolio - Commercio

Commercio real estate platform
Commercio, a recognized commercial real estate solution provider, needed a scalable online platform that assists Businesses to find an ideal place for their operations and Property Owners to offer their space for lease/sale.
Technology Used
Angular JS
Node JS
Express JS
Mongo DB
MYSQL
PHP
AWS
Our Solution
The solution provided has a 3 part system. First part is a Salesforce backend to handle the operational aspects including sales management & inventory management. Second part is a Frontend customer facing website built using latest frontend technologies for customers to explore, identify and inspect suitable properties. Third part is an admin panel to control and manage all the user affecting aspects of the front end website. The customer facing system frontend is built using AngularJS while its backend is built on Express JS and Node JS. Mongo DB is used as the database to hold the fast growing information. The system is hosted in Amazon Web Services and is configured with Content Delivery Network for faster image rendering. Considering client's requirement for scalable and feature-rich application
Testimonials
What Clients Say About Us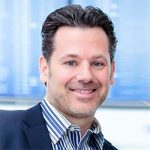 A pleasure to work with. The project was actually delivered ahead of schedule. Regular scrum calls were clear and efficient. On budget and ahead of schedule. We will definitely work with them again.
Robert Brown
CEO, Options Away LLC – Chicago, US.

Working with Fortunesoft was an absolute pleasure. They were quick to respond and always available even with the time difference to Australia. We are extremely happy with the results of our app and you have built. Interim emails were fantastic as the Fortunesoft team managed to understand every minor detail and tweak without repetition or mistake. We would highly recommend them and will enjoy working together again in the near future.
Jenna Setford
Head of Digital, PLAY Communication – New South Wales, Australia.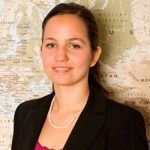 I really appreciate the team's efforts. It has been a pleasure to see this project become a reality. My hope is that the website will then stand as a testament to all of the effort invested in it by so many people. Thank you again for all of your support and assistance.
Katinka Csizmadi
Communications Assistant Manager, Live Language – Glasgow, Scotland.