Unleash the power of disruptive technologies to build highly scalable P2P lending platforms
Are you looking to build P2P lending platforms like LendingClub, Funding Circle, Peerform, and Prosper? FortunesoftIT is one of the best P2P lending platform development companies that leverage the power of cutting-edge technologies for crafting peer-to-peer lending platforms.
We house a team of talented and passionate P2P lending platform developers having comprehensive experience in building custom P2P lending platforms with high performance. Their domain and functional expertise in P2P lending software development help in building a strategy that caters to your business goals. Our developers stay updated with the changing market trends and offerings resulting in the delivery of seamless, scalable, robust, and exceptionally secure P2P lending platforms.
Our sophisticated and cost-effective P2P lending platform development services help enterprises, small businesses, and startups to build a highly customizable peer-to-peer lending platform that lets you get in on the action quickly. We engineer the best P2P lending platforms that are tailored as per the client's specifications and ideology and meet the market standards to stay ahead of the competition.
P2P is a money lending mechanism that connects borrowers with lenders through a platform to fulfill their financial needs. There is no participation of third party beneficiaries like banks, credit brokers, and other traditional financial institutions. This further results in higher profits with lower interests.
Benefits of developing a P2P lending platform:
No involvement of third-party beneficiaries

Highly-transparent

Reduction in processing fees

Quicker loan access

No hidden costs

Easily connecting lenders and borrowers

Flexibility for repaying timelines

Adjustable interest rates
Partner with us to develop trendy, feature-rich, responsive P2P lending platform development in industries like:
FinTech
Real-estate
Agriculture
Social-media
Education
Travel & Hospitality
Healthcare
Automobile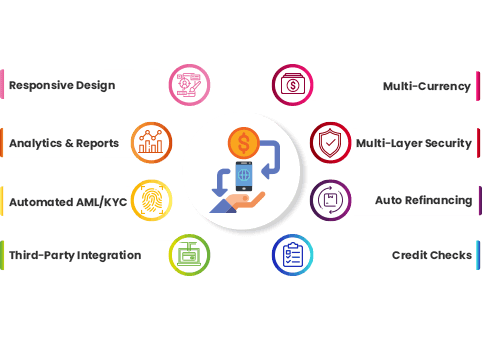 Why Fortunesoft For P2P Lending Platform Development?
Our expertise in P2P lending web and mobile app development encompasses a broader span of world-class features and functionalities that helps you become market leaders.
Agile Development Approach
We focus on customer delight throughout the development process and strive to deliver the best solution in shorter sprints. We house a team of skilled developers, scrum masters, and product owners with an agile mindset working closely with our customers to maximize their business value and ROI. We follow a continuous feedback and improvement approach for the enhancement of products, processes, and services.
DevOps
We assure you to deliver frequent and reliable feature releases for P2P lending platform development. Our highly skilled P2P lending platform development team uses DevOps for better collaboration, software quality, and shorter time to market. We practice continuous feedback for improving application deployment.
Dedicated P2P Lending Platform Development Team
Our highly skilled cross-functional teams will help in building solutions using deep tech and innovative practices across all devices. We have an agile team of web and app developers with extensive hands-on experience in a modular architecture with the latest technology stacks that spans and automates the entire P2P lending process.
Security
P2P is a cross-border industry. There are risks and compliance associated with lending platforms that have to be taken care of. We follow the best practices to secure your P2P lending platform through data encryption, JWT encryption, anti-distributed denial of service, SQL injection protection, self-XSS prevention, SSRF prevention, HTTP parameter protection, login forgery, and anti-denial of service (DoS) attack protection.
Client Engagement
We engage our clients throughout the P2P lending platform development process for continuous feedback thereby delivering solutions as per the client's requirements. With continuous client engagement, we strive to deliver the best solution to build a positive impact on your business.
Hire P2P Lending Platform Developer
Our dedicated, simple, and transparent T&M and resource hiring models allow you to choose from our pool of talented professionals for P2P lending platform development. If you have a well-defined scope and requirements, then the fixed cost pricing model will be best suited for such strict commitments. With these models, frame your requirements and provide inputs to ensure a successful engagement for your project.
Performance Metrics
Our P2P lending platform is designed keeping in mind the various performance metrics like initialization time, overall memory usage, API latency, errors per minute, CPU utilization, network usage, and TTFHW.
Our Services Spread Across
We have offices in San Francisco California, Nashville Tennessee, New York in the US, and Bangalore, Mumbai in India. We also service clients from Delhi NCR, Chennai, Canada, Dubai UAE, Saudi Arabia, France, Israel, Spain, London UK, Netherlands, Ireland, Germany and other parts of Europe.
Why Fortunesoft?
We are a software product engineering and services company specializing in user experience design and cutting-edge technologies. We partner with global startups and business of all sizes to build, enhance and scale products across platforms leveraging disruptive technologies in mobile, web,cloud,analytics, AR and loT.

Product Engineering
Our clients stay ahead of competition with our solutions and products delivered to them following industry standard best practices from Ideation to Product Launch.

Agile
Agile approaches help our teams respond to enhancement, unpredictability through incremental, iterative work cadences and empirical feedback.

DevOps
Seamless communication, collaboration, and cohesion among developers and IT operations teams for faster high quality deliverables.

Continuous Integration
Integrate code into a mainline code base faster and Deliver the enhancements to your feature rich apps continuously with our expertise in Quick Time to Market.
Testimonials
What Clients Say About Us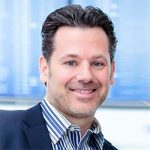 A pleasure to work with. The project was actually delivered ahead of schedule. Regular scrum calls were clear and efficient. On budget and ahead of schedule. We will definitely work with them again.
Robert Brown
CEO, Options Away LLC – Chicago, US.

Working with Fortunesoft was an absolute pleasure. They were quick to respond and always available even with the time difference to Australia. We are extremely happy with the results of our app and you have built. Interim emails were fantastic as the Fortunesoft team managed to understand every minor detail and tweak without repetition or mistake. We would highly recommend them and will enjoy working together again in the near future.
Jenna Setford
Head of Digital, PLAY Communication – New South Wales, Australia.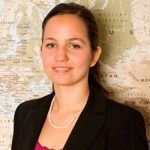 I really appreciate the team's efforts. It has been a pleasure to see this project become a reality. My hope is that the website will then stand as a testament to all of the effort invested in it by so many people. Thank you again for all of your support and assistance.
Katinka Csizmadi
Communications Assistant Manager, Live Language – Glasgow, Scotland.