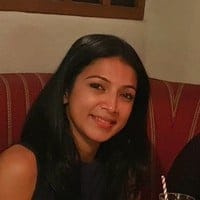 By
Sheelu George
May 16, 2019
8 min read
Why drupal commerce is a best fit for your E-commerce business
Emerging technologies have changed the perspective of E-commerce businesses. With e-commerce on an enormous rise, many e-commerce platforms are frequently released into the market. E-commerce sites are always in demand for scalable as well as flexible business operations. An e-commerce platform must enable businesses to manage an optimized website capable of handling the high demand for security, integration with third-party tools, time to market standards with fewer development costs.
Successful e-commerce is not just about selling your products online. It includes managing your data as well as client interaction across several platforms. So if you own an e-commerce store then you must choose a platform that can handle both content and commerce.
When you research e-commerce, you might come across an e-commerce platform called Drupal significantly. It's not a big surprise that many e-commerce firms implement Drupal Commerce for their e-stores.
Drupal Commerce is the most preferred e-commerce solution which provides a powerful set of modules e-commerce requirements and is chosen to build online stores for every kind of business.
Why Drupal Commerce might be the right choice for your Business?
Drupal Commerce is a most comprehensive open-source e-commerce platform integrating commerce, content, and community to build engaging web experiences that bring online merchants more sales and revenue.
With Drupal commerce, we can integrate digital content such as blogs, videos, and editorial content without any need for separate research and the checkout experience. Hence, this provides improved online sales along with a better user experience and increased traffic.
E-commerce businesses always need a platform where CMS and e-commerce are on equal footing. For this reason, the majority of online store owners choose Drupal commerce as their e-commerce solution as it has several benefits which are discussed below :
1. Integrated CMS and Marketing platform :
Drupal Commerce is combined into Drupal at the core level and takes benefits of all the power Drupal has to offer. This assures customers have a seamless experience while using the website.
It has the flexibility to integrate third-party features such as management system, social media buttons, payment gateways, Google Adwords, live chat, customer service management tools, and many others.
Drupal now comes with an apt framework that can be integrated with any existing frontend software system to alter the website as per your needs.
2. Security :
With an increase in cases of Hackers and security breaches, basic do-it-yourself security practices are not just enough. These cases affect your brand image and online sales drastically.
With strong Drupal community support, Drupal is verified and tested consistently for any issues and vulnerabilities. The security team of Drupal releases constantly updates the community for any security announcements and provides modules to allow Tier-A security to site owners and module developers.
3. Maintenance Costs :
Drupal is open-source which is always free to use. Initially, you only have to pay for hosting fees whereas in WordPress and Magento you have to additionally pay for premium plugins or modules apart from Hosting charges.
4. Easy to Customize :
Drupal Commerce is completely customizable. We can easily modify anything from the front-end to back-end, including product appearance, shopping cart block, contact forms, checkout pages, and many more. With minor changes in design work, you can alter the look and feel of a Drupal e-commerce website. Additionally, these free and paid themes provide you with a lot of great options to choose from.
5. Multiple Language support :
With multiple language support, Drupal commerce can help you reach a global audience. This marketing opportunity should never be missed by any e-commerce business. People prefer their own native language the most while shopping online. Even if your enterprise might be widely popular but nothing can beat the familiarity of regional language brings. This is how personalization matters.
6. Mobile Responsiveness :
From a study, it was found that nearly half of the traffic to e-commerce websites comes from mobile. This is the reason why online businesses take mobile device usage very seriously.
Modifying your website to a responsive design will increase traffic and lead to more conversions. With the latest version of Drupal, it comes with predefined themes and an admin interface which are device-responsive.
7. Speed :
For every online business, the speed of your website matters a lot. A slow-loading website is detrimental and it can degrade your efforts and investments.
As e-commerce websites are built with a lot of graphics and videos, performing image, CSS, JS compression, and basic theme improvisation can help a lot in improving website load time.
8. SEO Supported :
Every e-commerce website needs SEO to increase conversions. These websites are loaded with huge data. For a customer, it might be easy to navigate an SEO-friendly website but for business owners, it is a hectic task to implement SEO and index every product page.
Drupal consists of modules that help to improve SEO such as Robots.txt which informs the search engine to which pages to be crawled and Indexed. Alongside, Drupal has other modules such as path auto, XML sitemap, meta tag which can enhance the SEO of your website.
The Remainder :
Drupal Commerce is one of the robust E-commerce tools which allows you to scale and grow your e-commerce site. Its capability to integrate and provide business owners with extensive analytics makes a growth-friendly option. Drupal provides better control with flexible software that can be customized to the needs of the business. It is considered to be a rapidly growing e-commerce solution across the world.
If you're building your e-commerce store or planning to migrate your store, we at Fortunesoft IT Innovations will assist you in Drupal development services. Get in touch with us for a project.
Author Bio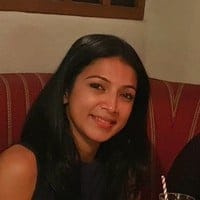 Sheelu George is a Senior Business Analyst at Fortunesoft IT Innovations.A technology enthusiast and a strong believer in end-to-end software product engineering, agile & devOps.