Dapps Development- Enhance Your Business with Efficiency
Decentralized applications (Dapps) are distributed, resilient, transparent and incentivized applications built on Blockchain technology. Dapps has defined the way an application is to be built on a network that overcomes traditional milestones. Dapps enable direct interaction between end users and providers. At Fortunesoft, we have expertise in working with Dapps built on Blockchain for client applications.
Some perks of using a decentralized application is as below:
Immutability

Elimination of operational costs

Fraudulent resistant
Partner with us to develop a quality Blockchain and Dapps Development service for wide range of industries like
Healthcare
Digital Identity
Real estate
Finance & Banking
E-voting
Logistics
Retail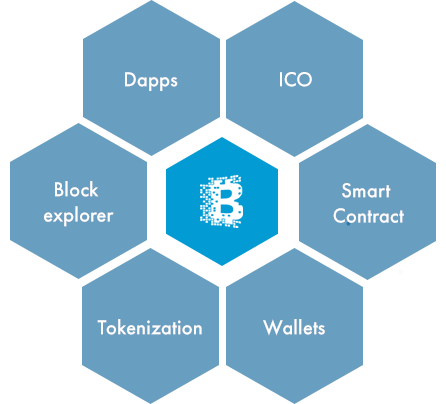 Fortunesoft Dapps Development services
MVP consulting
Our Dapp experts shall analyze and evaluate the technical feasibility of your business ideas.
User interface
Considering the idea of increasing investor-base, the Dapp website is designed by our expert designers.
Dapp Development Services
Our Dapp development team utilizes the most of the technology to meet client requirements. We have offices in San Francisco California, Nashville Tennessee, New York in the US, and Bangalore, Mumbai in India. We also service clients from Delhi NCR, Chennai, Canada, Dubai UAE, London UK, Netherlands, Ireland, Germany and other parts of Europe.
Decentralized Storage
We have decentralized cloud storage platforms supporting peer-to-peer transactions. They provide secure, private, and efficient cloud storage.
Dapp Upgrade Services
Our technology experts believe that upgrading Dapps is as important as introducing Dapp for an application.
Smart contracts
Our expertise involves writing, testing and deploying smart contracts on various platforms like Ethereum and Hyperledger fabric.
Why Fortunesoft?
We are a software product engineering and services company specializing in user experience design and cutting-edge technologies. We partner with global startups and business of all sizes to build, enhance and scale products across platforms leveraging disruptive technologies in mobile, web,cloud,analytics, AR and loT.

Product Engineering
Our clients stay ahead of competition with our solutions and products delivered to them following industry standard best practices from Ideation to Product Launch.

Agile
Agile approaches help our teams respond to enhancement, unpredictability through incremental, iterative work cadences and empirical feedback.

DevOps
Seamless communication, collaboration, and cohesion among developers and IT operations teams for faster high quality deliverables.

Continuous Integration
Integrate code into a mainline code base faster and Deliver the enhancements to your feature rich apps continuously with our expertise in Quick Time to Market.
Testimonials
What Clients Say About Us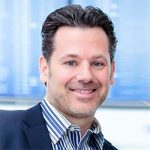 A pleasure to work with. The project was actually delivered ahead of schedule. Regular scrum calls were clear and efficient. On budget and ahead of schedule. We will definitely work with them again.
Robert Brown
CEO, Options Away LLC – Chicago, US.

Working with Fortunesoft was an absolute pleasure. They were quick to respond and always available even with the time difference to Australia. We are extremely happy with the results of our app and you have built. Interim emails were fantastic as the Fortunesoft team managed to understand every minor detail and tweak without repetition or mistake. We would highly recommend them and will enjoy working together again in the near future.
Jenna Setford
Head of Digital, PLAY Communication – New South Wales, Australia.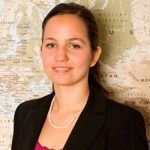 I really appreciate the team's efforts. It has been a pleasure to see this project become a reality. My hope is that the website will then stand as a testament to all of the effort invested in it by so many people. Thank you again for all of your support and assistance.
Katinka Csizmadi
Communications Assistant Manager, Live Language – Glasgow, Scotland.