We build state-of-the-art, feature-rich, and tailored
CRM solutions for a smooth business process
If you desire to create stronger connections with your customers, then a custom CRM is what you need! Whether marketing, sales or getting invoices, Fortunesoft's custom CRM development services will accord you with everything that you need to have while conversing with your customers. If you are trying to build a set of customers or already possess thousands of contacts, a tailored CRM solution will help you to analyze and organize your customers' data to scale your business to newer heights.
Our expertise in creating fully customized CRM solutions over the years helped us to have a better understanding of the business logic and processes. Our well-versed team of CRM application developers accords your solutions with all the peculiarities of your business. Our wide array of CRM development services offers industry-leading CRM solutions that work exclusively for your target segments. We define the CRM software app development requirements after detailed research about your business processes and workflows.
Fortunesoft, CRM application development company, follows an end-to-end development cycle to deliver contemporary solutions for modern-day conflict.
Our collaboration will bring to you:
High customer retention rate

Increased revenue

Customer satisfaction

Optimized marketing strategies

Improved organization's communication

Gaining valuable insights

Automation of everyday tasks

Improved customer service

Increased efficiency

Enhances sales productivity
Our Footprints:
Insurance
Retail
Telecom
Real Estate
Travel
Financial Services
Logistics
Automotive
Healthcare
Education
Entertainment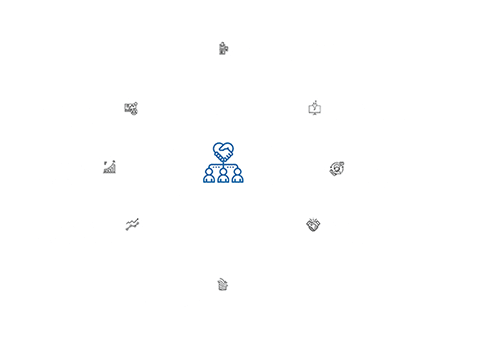 Why Fortunesoft For CRM Software Development?
Our expertise in CRM software solutions encompasses a broader span of world-class features and functionalities.
Agile Development Approach
We focus on customer delight throughout the CRM development process and strive to deliver the best solution in shorter sprints. We practice a secure development approach throughout the application development process.
Client Engagement
We engage our clients throughout the development process for continuous feedback thereby delivering solutions as per the client's requirements. With continuous client engagement, we strive to deliver the best CRM software services to build a positive impact on your business.
Future Think
Our team does not only aim at delivering a workable system but also concentrates on making the websites highly stable for the future. The CRM software is designed keeping in mind the performance metrics.
CRM Application Development Expertise Team
Our highly skilled CRM software developer teams will help in building your CRM application using deep tech technologies and innovative practices. We are well-versed with all the trending technical stacks for all your CRM development, deployment, customization, and integration requirements. We have domain expertise to help you out with all your CRM prerequisites.
Security
We take care of the data privacy, secured service architecture including server and database hosting, in-house communication team, encrypted data transmission, secure payment gateway, managing compliances, and platform operations that are of prime importance during the CRM development process.
DevOps
We assure you to deliver frequent and reliable code changes by our highly skilled CRM development team that follows a set of operating principles leading to better collaboration, software quality, and shorter time to market.
Bug-free Sprints
Our CRM development cross-functional team works towards perfection in all the sprints for every application where the team follows and acts as per the requirements framed by the clients.
Our dedicated resource model allows you to choose from our pool of talented professionals for CRM development. This model would allow you to provide inputs and frame requirements, and the tech team will act accordingly.
Our Services Spread Across
We have offices in San Francisco California, Nashville Tennessee, New York in the US, and Bangalore, Mumbai in India. We also service clients from Delhi NCR, Chennai, Canada, Dubai UAE, Saudi Arabia, France, Israel, Spain, London UK, Netherlands, Ireland, Germany and other parts of Europe.
Why Fortunesoft?
We are a software product engineering and services company specializing in user experience design and cutting-edge technologies. We partner with global startups and business of all sizes to build, enhance and scale products across platforms leveraging disruptive technologies in mobile, web,cloud,analytics, AR and loT.

Product Engineering
Our clients stay ahead of competition with our solutions and products delivered to them following industry standard best practices from Ideation to Product Launch.

Agile
Agile approaches help our teams respond to enhancement, unpredictability through incremental, iterative work cadences and empirical feedback.

DevOps
Seamless communication, collaboration, and cohesion among developers and IT operations teams for faster high quality deliverables.

Continuous Integration
Integrate code into a mainline code base faster and Deliver the enhancements to your feature rich apps continuously with our expertise in Quick Time to Market.
Testimonials
What Clients Say About Us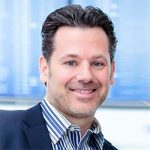 A pleasure to work with. The project was actually delivered ahead of schedule. Regular scrum calls were clear and efficient. On budget and ahead of schedule. We will definitely work with them again.
Robert Brown
CEO, Options Away LLC – Chicago, US.

Working with Fortunesoft was an absolute pleasure. They were quick to respond and always available even with the time difference to Australia. We are extremely happy with the results of our app and you have built. Interim emails were fantastic as the Fortunesoft team managed to understand every minor detail and tweak without repetition or mistake. We would highly recommend them and will enjoy working together again in the near future.
Jenna Setford
Head of Digital, PLAY Communication – New South Wales, Australia.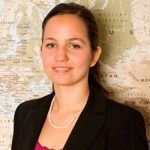 I really appreciate the team's efforts. It has been a pleasure to see this project become a reality. My hope is that the website will then stand as a testament to all of the effort invested in it by so many people. Thank you again for all of your support and assistance.
Katinka Csizmadi
Communications Assistant Manager, Live Language – Glasgow, Scotland.