Our Story
Our journey started in 2009 with a vision to deliver innovative business solutions. Today we leverage the latest and greatest in digital technology and aid the digital transformation of businesses. We are headquartered in Bengaluru, the Silicon Valley of India and have physical presence in USA, Singapore, and Australia. We collaborate with startups and enterprises to help them achieve their vision, this has helped us in being agile and adaptive in ways a startup or enterprise requires us to be. We collaborate with businesses across the globe and majority of our business comes from North America and Europe. Our diverse client base stretches from multinational conglomerates to NGOs.
Core Values
Client Focus

Integrity

Inspire
Our Leadership Team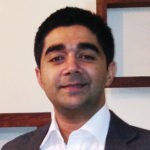 Jobin Tharappel
Co-Founder & Managing Director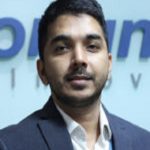 Deepu George
Co-Founder & CEO

Sangeetha S
Asst. Manager – HR & Talent Acquisition
Sheelu George
Director Product Engineering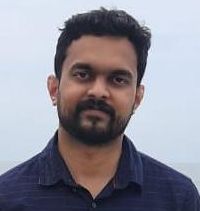 Jophin P
Technical Project Manager
Our Culture
We transform what we touch
At Fortunesoft Singapore, we are a community of passionate individuals working together to revolutionize software design, development and delivery. We believe in the power of software & technology as a tool for business excellence. We passionately strive to innovate and create meaningful solutions that add value.
Open door policy to express oneself
Embrace new ideas
Zest for innovation
Why Fortunesoft Singapore?
Fortunesoft Singapore is a software product engineering and services company specializing in user experience design and cutting-edge technologies. We partner with global startups and business of all sizes to build, enhance and scale products across platforms leveraging disruptive technologies in mobile, web,cloud,analytics, AR and loT.

Product Engineering
Our clients stay ahead of competition with our solutions and products delivered to them following industry standard best practices from Ideation to Product Launch.

Agile
Agile approaches help our teams respond to enhancement, unpredictability through incremental, iterative work cadences and empirical feedback.

DevOps
Seamless communication, collaboration, and cohesion among developers and IT operations teams for faster high quality deliverables.

Continuous Integration
Integrate code into a mainline code base faster and Deliver the enhancements to your feature rich apps continuously with our expertise in Quick Time to Market.
>
We Deliver Results That Matter
Our developers believe in blending latest technology with methods of engagement and system integration to build business value that lasts beyond a few business cycles!
Why should you join Fortunesoft?
Experience right mix of technology, fun and challenge We are a strong team of innovative and creative minds working out of Bangalore with offices in USA and Singapore. We work with innovative strategists, creative designers and tech geniuses. We believe in arming team members with flexibility and ownership so that they can bring forth their true potential. Our strength lies in collective skills, talent and enthusiasm of the people we hire.
Team like no other
Diverse mix of people that pushes you to grow personally and professionally.
Dynamic work environment
Fun and dynamic work place to help you unwind and work with fresh and enthusiastic mind.
Flexibility
Flexible engagement models and working hours to bring out the best in oneself.
Learn, learn & some more
Get exposure to the latest technological developments and learn from the best.
Testimonials
What Clients Say About Us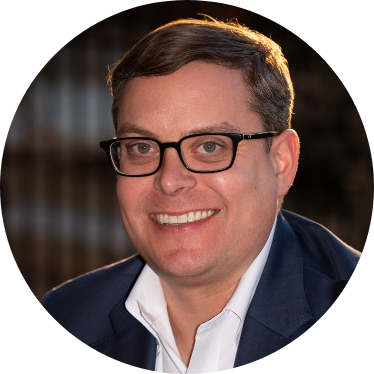 Fortunesoft IT Innovations has been an outstanding business partner for our company. After a terrible experience using offshore developers, we took a chance on Fortunesoft IT Innovations and they have been excellent to work with. The team is relentless in following agile development processes. They took the time to learn our business and it shows in the quality of the work they do. Their team has a broad range of skillsets and were able to help us with every aspect of our start-up company.
Conner Humphrey
Co-founder, SalesC2, Texas, US
Competence, Service and Support are excellent. Our design tool works great and now generates revenue. The team is with you from building the website to making sure it runs smoothly even after the project is complete. Looking forward to creating more online solutions for our customers with fortunesoft!
Jaysond Miclat
Business Development Director, CollegeWear Inc, California, US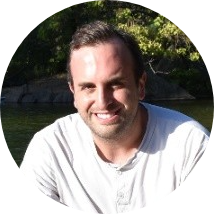 The group was thoughtful, smart, agile, and met all of our requirements.
Sean Colandrea
ClinicalC2, Texas, US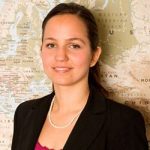 I really appreciate the team's efforts. It has been a pleasure to see this project become a reality. My hope is that the website will then stand as a testament to all of the effort invested in it by so many people. Thank you again for all of your support and assistance.
Katinka Csizmadi
Communications Assistant Manager, Live Language – Glasgow, Scotland.

Working with Fortunesoft was an absolute pleasure. They were quick to respond and always available even with the time difference to Australia. We are extremely happy with the results of our app and you have built. Interim emails were fantastic as the Fortunesoft team managed to understand every minor detail and tweak without repetition or mistake. We would highly recommend them and will enjoy working together again in the near future.
Jenna Setford
Head of Digital, PLAY Communication – New South Wales, Australia.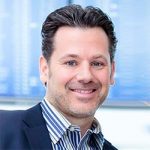 A pleasure to work with. The project was actually delivered ahead of schedule. Regular scrum calls were clear and efficient. On budget and ahead of schedule. We will definitely work with them again.
Robert Brown
CEO, Options Away LLC – Chicago, US.
Our Locations
Singapore
Fortunesoft IT Innovations Pte. Ltd.,
30 Cecil Street, # 19-06, Prudential Tower,
Singapore 049712
Bangalore, India
Fortunesoft IT Innovations Pvt. Ltd.,
#19, KMJ Ascend, 17 C Main, 1st Cross Road,
5th Block Koramangala Bangalore, KA 560095, India
Singapore
Fortunesoft IT Innovations Pte. Ltd.,
30 Cecil Street, # 19-06, Prudential Tower Singapore 049712
Bangalore, India
Fortunesoft IT Innovations Pvt. Ltd.,
#19, KMJ Ascend, 17 C Main, 1st Cross Road, 5th Block Koramangala Bangalore, KA 560095, India