Craft a fully-featured online bidding platform across multiple channels with our world-class online auction platform development services
Are you looking to build online auction platforms like eBay, Listia, eBid, and Auction.com? Fortunesoft is one of the best online auction platform development companies in Australia that leverage the power of cutting-edge technologies for crafting online auction platforms.
We house a team of talented and passionate online auction platform developers in Australia having comprehensive experience in building custom online auction platforms with high performance. Their domain and functional expertise in online auction platform development help in building a strategy that caters to your business goals. Our developers stay updated with the changing market trends and offerings resulting in the delivery of seamless, scalable, robust, and exceptionally secure auction platforms.
Our sophisticated and cost-effective online auction platform development services in Australia help enterprises, small businesses, and startups to build a highly customizable online auction platform that lets you get in on the action quickly. We engineer the best online auction platforms that are tailored as per the client's specifications and ideology and meet the market standards to stay ahead of the competition.
Online auction platform mechanism facilitates new sales channels for products and creates favorable purchasing conditions virtually over the internet .
Benefits of developing an online auction platform:
Global Reach

Reduced transaction costs

Reduced stock levels and storage

Reduced cost of sales

Longer bidding window

Highly convenient

Increase in buyer base

Instant engagement

High throughput

Future extendibility
Partner with us to develop trendy, feature-rich, responsive online auction platform development in industries like:
FinTech
Real-estate
eCommerce
Agriculture
Social-media
Education
Travel & Hospitality
Healthcare
Automobile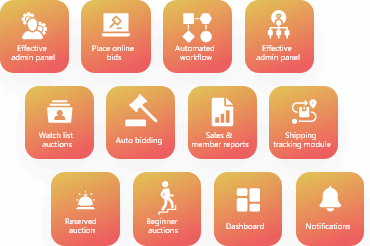 What Makes Us Your Reliable Online Auction Platform Development Partner?
Agile Development Approach
We house a team of skilled developers, scrum masters, and product owners with an agile mindset working closely with our customers to maximize their business value and ROI. We follow a continuous feedback and improvement approach for the enhancement of products, processes, and services.
DevOps
We assure you to deliver frequent and reliable feature releases for online auction platform development. Our highly skilled online auction platform development team uses DevOps for better collaboration, software quality, and shorter time to market. We practice continuous feedback for improving application deployment.
Dedicated Online Auction Platform Development Team
Our highly skilled cross-functional teams will help in building solutions using deep tech and innovative practices across all devices. We have an agile team of web and mobile app developers in Australia with extensive hands-on experience in a modular architecture with the latest technology stacks that spans and automates the entire online auction process.
Security
Online Auction platform is a cross-border industry. There are risks and compliance associated with bidding platforms that have to be taken care of. We follow the best practices to secure your online auction platform through data encryption, JWT encryption, anti-distributed denial of service, SQL injection protection, self-XSS prevention, SSRF prevention, HTTP parameter protection, login forgery, and anti-denial of service (DoS) attack protection.
Client Engagement
Our online auction platform developers engage our clients in Australia throughout the online auction platform development process for continuous feedback thereby delivering solutions as per the client's requirements. With continuous client engagement, we strive to deliver the best solution to build a positive impact on your business.
Hire Online Auction Platform Developer
Our dedicated, simple, and transparent T&M and resource hiring models allow you to choose from our pool of talented professionals for online auction platform development.
Performance Metrics
Our online auction platform is designed keeping in mind the various performance metrics like initialization time, overall memory usage, API latency, errors per minute, CPU utilization, network usage, and TTFHW.
Our Services Spread Across
Our office is in Sydney NSW with our extended services in Melbourne, Brisbane, Canberra, Perth, Adelaide, Gold Coast, Cairns, Newcastle, Wollongong, Townsville and Hobart. We also services clients from Auckland, New Zealand.
Why Fortunesoft Australia?
Fortunesoft is a software product engineering and services company specializing in user experience design and cutting-edge technologies. We partner with global startups and business of all sizes to build, enhance and scale products across platforms leveraging disruptive technologies in mobile, web,cloud,analytics, AR and loT.

Product Engineering
Our clients stay ahead of competition with our solutions and products delivered to them following industry standard best practices from Ideation to Product Launch.

Agile
Agile approaches help our teams respond to enhancement, unpredictability through incremental, iterative work cadences and empirical feedback.

DevOps
Seamless communication, collaboration, and cohesion among developers and IT operations teams for faster high quality deliverables.

Continuous Integration
Integrate code into a mainline code base faster and Deliver the enhancements to your feature rich apps continuously with our expertise in Quick Time to Market.
Testimonials
What Clients Say About Us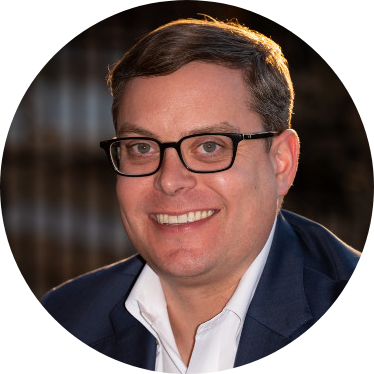 Fortunesoft IT Innovations has been an outstanding business partner for our company. After a terrible experience using offshore developers, we took a chance on Fortunesoft IT Innovations and they have been excellent to work with. The team is relentless in following agile development processes. They took the time to learn our business and it shows in the quality of the work they do. Their team has a broad range of skillsets and were able to help us with every aspect of our start-up company.
Conner Humphrey
Co-founder, SalesC2, Texas, US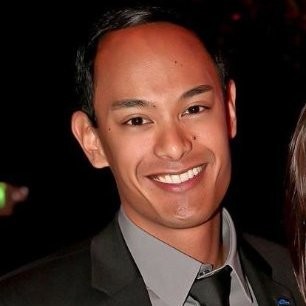 Competence, Service and Support are excellent. Our design tool works great and now generates revenue. The team is with you from building the website to making sure it runs smoothly even after the project is complete. Looking forward to creating more online solutions for our customers with fortunesoft!
Jaysond Miclat
Business Development Director, CollegeWear Inc, California, US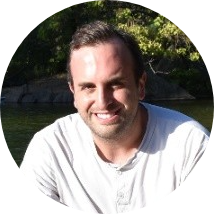 The group was thoughtful, smart, agile, and met all of our requirements.
Sean Colandrea
ClinicalC2, Texas, US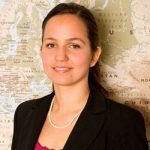 I really appreciate the team's efforts. It has been a pleasure to see this project become a reality. My hope is that the website will then stand as a testament to all of the effort invested in it by so many people. Thank you again for all of your support and assistance.
Katinka Csizmadi
Communications Assistant Manager, Live Language – Glasgow, Scotland.

Working with Fortunesoft was an absolute pleasure. They were quick to respond and always available even with the time difference to Australia. We are extremely happy with the results of our app and you have built. Interim emails were fantastic as the Fortunesoft team managed to understand every minor detail and tweak without repetition or mistake. We would highly recommend them and will enjoy working together again in the near future.
Jenna Setford
Head of Digital, PLAY Communication – New South Wales, Australia.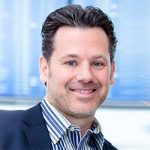 A pleasure to work with. The project was actually delivered ahead of schedule. Regular scrum calls were clear and efficient. On budget and ahead of schedule. We will definitely work with them again.
Robert Brown
CEO, Options Away LLC – Chicago, US.
Our Locations
Sydney, Australia
Fortunesoft IT Innovations
Australia Square Plaza, Level 4,5 & 12,
95 Pitt Street, NSW, Sydney, 2000
Bangalore, India
Fortunesoft IT Innovations Pvt. Ltd.,
#19, KMJ Ascend, 17 C Main, 1st Cross Road,
5th Block Koramangala Bangalore, KA 560095, India
Sydney, Australia
Fortunesoft IT Innovations
Australia Square Plaza, Level 4,5 & 12,
95 Pitt Street, NSW, Sydney, 2000
Bangalore, India
Fortunesoft IT Innovations Pvt. Ltd.,
#19, KMJ Ascend, 17 C Main, 1st Cross Road, 5th Block Koramangala Bangalore, KA 560095, India