Outsource highly skilled IT professionals in your time zone with our staff augmentation services
Fortunesoft, one of the top IT staff augmentation companies in Sydney, offers IT augmentation services that enable you to grow your business without worrying about resource constraints. With 14+ years of experience in the industry, we understand the unique needs of businesses like yours. Our team of skilled professionals is ready to seamlessly integrate into your project, providing the expertise you need to succeed. Our services cater to startups, SME, or large enterprises in Australia who need immediate access to specialized IT expertise. Whether you require short-term projects or ongoing support, we've got you covered.
IT Staff Augmentation is your strategic ally in the quest for digital excellence. It's about seamlessly integrating top-tier tech talent into your projects, on-demand, without the commitment of full-time hires. Our resources are well versed in handling complex business scenarios and working with a diverse mix of people. This enables us to blend in with your team and work cohesively towards achieving your business goal.
We start by deeply understanding your business goals and project needs, prioritising your success. We craft a tailored IT dream team, letting you choose your tech experts. Our professionals seamlessly integrate, delivering exceptional results while maintaining long-term alignment with your vision.
Benefits of resource augmentation from Fortunesoft:
Cost Efficiency

Flexible Scalability

Access to Specialized Skills

Faster Project Delivery

Risk Mitigation

Global Talent Reach

Focus on Core Competencies

Reduced Recruitment Hassles
Hire Our Tech Experts
Our seasoned developers have expertise with the following tech stacks:
Front-End Technologies
React

Angular

Vue.js

Flutter

Ember.JS
Bootstrap
Back-End Technologies
Node.js

Express.js

GoLang

Java
Python

PHP
Databases

MongoDB

DynamoDB

Microsoft SQL Server

MySQL

MariaDB

PostgreSQL
Cloud Services

Amazon Web Services

Azure
GCP
Web Servers

Apache

Nginx

IIS

Tomcat
What Makes Us Your Reliable IT Staff Augmentation Service Partner?
Agile Development Approach
We focus on customer delight throughout the web and mobile app development and strive to deliver the best solution in shorter sprints. We house a team of seasoned web and mobile app developers, certified scrum masters, and product owners with an agile mindset working closely with our customers to maximize their business value and ROI. We follow a continuous feedback and improvement approach for the enhancement of products, processes, and services.
DevOps
We assure you to deliver frequent and reliable feature releases for app development. We use DevOps for better collaboration, software quality, and shorter time to market. We practice continuous feedback in DevOps for improving application release and deployment.
Flexibility
Choose a staff augmentation model for the amount of time you require. Our Outsourcing models are flexible enough to offer the best time frame as per your requirements, whether it is for a few hours, months, or on a yearly basis.
Scalability
Our flexible workforce augmentation models allow you to add many team members as per your needs. Fortunesoft supports staffing resources and your needs, whether it is for one particular gap or for multiple individuals. We are focused on getting your job done.
Expertise
Facing a skill gap? At Fortunesoft, our resource augmentation services offer you certified web and mobile app experts in any area to work on your project. We provide you with the best industry experts that precisely fit your team for your project and requirements. Our team comprises of certified Scrum masters and product owners, certified professionals including Project Managers, Business Analysts, Architects, Infrastructure Specialists, System Administrator, and Software Developers.
Cost savings
Recruiting and hiring team members reduces the associated costs. You need to pay only for the staffing time you use the resources. This helps in maximizing the ROI of your business with minimum staff expenditures such as salary, benefits, and so on.
Efficient use of resources
You can select some best-skilled team members through our IT staff augmentation services. This will reduce the amount of time needed for staff administration. Also, you get time to allocate the important resources somewhere else in your organization.
Flexible Engagement Models
Fortunesoft provides a wide range of engagement models to our client's to hire an appropriate model based on their requirement. We offer Time and Material, Fixed Scope Fixed Quote, Hire Dedicated Team/Resource engagement models to name a few.
Our Services Spread Across
Our office is in Sydney NSW with our extended services in Melbourne, Brisbane, Canberra, Perth, Adelaide, Gold Coast, Cairns, Newcastle, Wollongong, Townsville and Hobart. We also services clients from Auckland, New Zealand.
Why Fortunesoft Australia?
Fortunesoft is a software product engineering and services company specializing in user experience design and cutting-edge technologies. We partner with global startups and business of all sizes to build, enhance and scale products across platforms leveraging disruptive technologies in mobile, web,cloud,analytics, AR and loT.

Product Engineering
Our clients stay ahead of competition with our solutions and products delivered to them following industry standard best practices from Ideation to Product Launch.

Agile
Agile approaches help our teams respond to enhancement, unpredictability through incremental, iterative work cadences and empirical feedback.

DevOps
Seamless communication, collaboration, and cohesion among developers and IT operations teams for faster high quality deliverables.

Continuous Integration
Integrate code into a mainline code base faster and Deliver the enhancements to your feature rich apps continuously with our expertise in Quick Time to Market.
Testimonials
What Clients Say About Us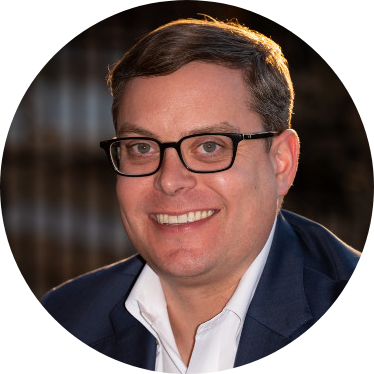 Fortunesoft IT Innovations has been an outstanding business partner for our company. After a terrible experience using offshore developers, we took a chance on Fortunesoft IT Innovations and they have been excellent to work with. The team is relentless in following agile development processes. They took the time to learn our business and it shows in the quality of the work they do. Their team has a broad range of skillsets and were able to help us with every aspect of our start-up company.
Conner Humphrey
Co-founder, SalesC2, Texas, US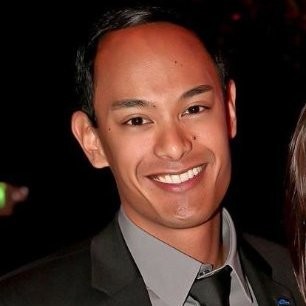 Competence, Service and Support are excellent. Our design tool works great and now generates revenue. The team is with you from building the website to making sure it runs smoothly even after the project is complete. Looking forward to creating more online solutions for our customers with fortunesoft!
Jaysond Miclat
Business Development Director, CollegeWear Inc, California, US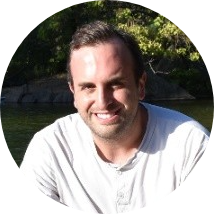 The group was thoughtful, smart, agile, and met all of our requirements.
Sean Colandrea
ClinicalC2, Texas, US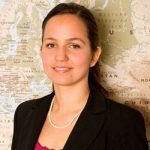 I really appreciate the team's efforts. It has been a pleasure to see this project become a reality. My hope is that the website will then stand as a testament to all of the effort invested in it by so many people. Thank you again for all of your support and assistance.
Katinka Csizmadi
Communications Assistant Manager, Live Language – Glasgow, Scotland.

Working with Fortunesoft was an absolute pleasure. They were quick to respond and always available even with the time difference to Australia. We are extremely happy with the results of our app and you have built. Interim emails were fantastic as the Fortunesoft team managed to understand every minor detail and tweak without repetition or mistake. We would highly recommend them and will enjoy working together again in the near future.
Jenna Setford
Head of Digital, PLAY Communication – New South Wales, Australia.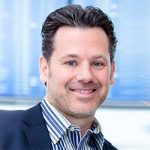 A pleasure to work with. The project was actually delivered ahead of schedule. Regular scrum calls were clear and efficient. On budget and ahead of schedule. We will definitely work with them again.
Robert Brown
CEO, Options Away LLC – Chicago, US.
Our Locations
Sydney, Australia
Fortunesoft IT Innovations
Australia Square Plaza, Level 4,5 & 12,
95 Pitt Street, NSW, Sydney, 2000
Bangalore, India
Fortunesoft IT Innovations Pvt. Ltd.,
#19, KMJ Ascend, 17 C Main, 1st Cross Road,
5th Block Koramangala Bangalore, KA 560095, India
Sydney, Australia
Fortunesoft IT Innovations
Australia Square Plaza, Level 4,5 & 12,
95 Pitt Street, NSW, Sydney, 2000
Bangalore, India
Fortunesoft IT Innovations Pvt. Ltd.,
#19, KMJ Ascend, 17 C Main, 1st Cross Road, 5th Block Koramangala Bangalore, KA 560095, India