The Crypto-wallet development services for seamless peer-to-peer transactions
Cyptocurrency wallet permits users to earn, monitor, and transfer virtual currencies. The existing wallets store physical currencies, unlike the cryptocurrency wallet where the cryptocurrencies are accounted as transactions on the blockchain technology. The ownership of the cryptocurrency, when transferred to a wallet, is signed off to the destined wallet's address.
We at Fortunesoft IT Solutions facilitate our clients with the development and deployment of customized multi-cryptocurrency wallets as per the requirements framed concerning your business. We develop wallets that are secured by cryptographic keys for preventing fraud. The users would be able to make and receive payments more securely.
We have a team of cryptocurrency wallet development experts who have expertise in developing highly functional and secure wallet solutions. They aim in simplifying peer-to-peer transactions. We bear the capacity to accord your users in transacting through web, mobile and desktop wallets.
Managing the cryptocurrencies securely

Peer-to-peer transactions without the need for intermediaries.

Multi-currency Support

Compatible wallets

Two factor authentication

Optional session log-out where the users get automatically log-out after a certain time.

Automatic denial of duplicate payments
Partner with us to develop a quality Blockchain and ICO Development service for wide range of industries like
Healthcare
Digital Identity
Real estate
Finance & Banking
E-voting
Logistics
Retail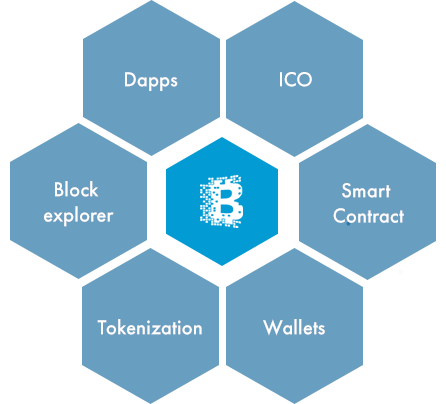 Why Fortunesoft For Crypto Wallet Development?
Wallet
We have custom built wallet solutions for investors to track and manage their Cryptocurrencies like bitcoin, litecoin etc., Our Crypto wallets are built on different interfaces keeping user's preferences in mind. wallets are accessible on web, mobile and desktop interfaces.
Two factor authentication
Cryptowallets are secured by enabling two factor authentications.
QR code scanner
Transact quickly through scanning qr codes.
Automatic session logout
User session shall be ended or user shall be logged out post a session as an added security to wallets.
Transaction history
Allows users to track past transactions carried out on the wallet.
Notifications
Instant alerts in case of any activity on the user account.
Crypto Conversion Value
This feature would allow users to view the updated values of each crypto in the market
Why Fortunesoft?
We are a software product engineering and services company specializing in user experience design and cutting-edge technologies. We partner with global startups and business of all sizes to build, enhance and scale products across platforms leveraging disruptive technologies in mobile, web,cloud,analytics, AR and loT.

Product Engineering
Our clients stay ahead of competition with our solutions and products delivered to them following industry standard best practices from Ideation to Product Launch.

Agile
Agile approaches help our teams respond to enhancement, unpredictability through incremental, iterative work cadences and empirical feedback.

DevOps
Seamless communication, collaboration, and cohesion among developers and IT operations teams for faster high quality deliverables.

Continuous Integration
Integrate code into a mainline code base faster and Deliver the enhancements to your feature rich apps continuously with our expertise in Quick Time to Market.
Testimonials
What Clients Say About Us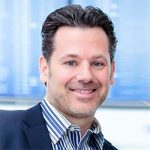 A pleasure to work with. The project was actually delivered ahead of schedule. Regular scrum calls were clear and efficient. On budget and ahead of schedule. We will definitely work with them again.
Robert Brown
CEO, Options Away LLC – Chicago, US.

Working with Fortunesoft was an absolute pleasure. They were quick to respond and always available even with the time difference to Australia. We are extremely happy with the results of our app and you have built. Interim emails were fantastic as the Fortunesoft team managed to understand every minor detail and tweak without repetition or mistake. We would highly recommend them and will enjoy working together again in the near future.
Jenna Setford
Head of Digital, PLAY Communication – New South Wales, Australia.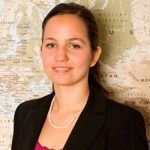 I really appreciate the team's efforts. It has been a pleasure to see this project become a reality. My hope is that the website will then stand as a testament to all of the effort invested in it by so many people. Thank you again for all of your support and assistance.
Katinka Csizmadi
Communications Assistant Manager, Live Language – Glasgow, Scotland.